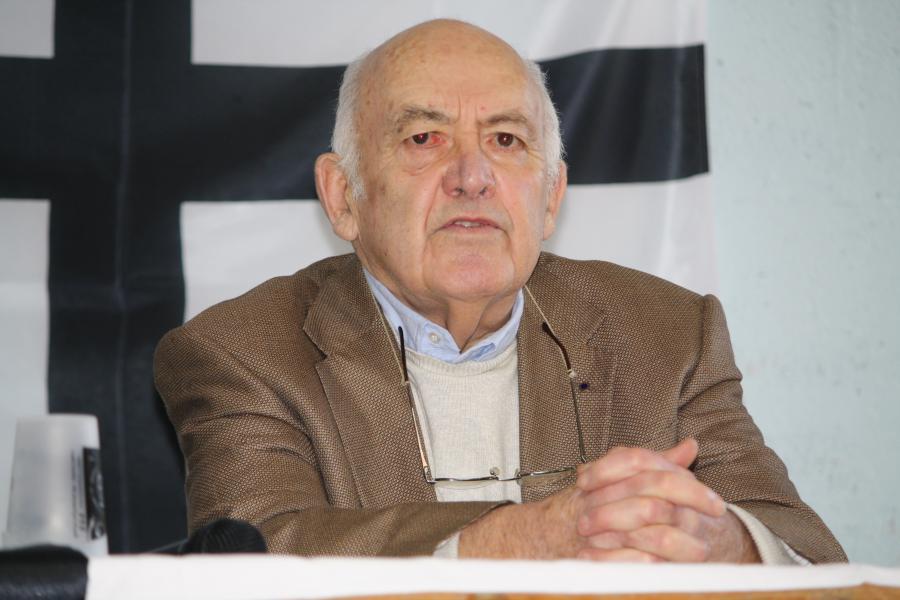 Former President of FUEN Per Lemoine has passed away
23.10.2023
The Federal Union of European Nationalities is sad to announce the passing of Per Lemoine, a founding member and former President of FUEN.
Born on 4 August 1927 in Mael-Carhaix, Per Lemoine was a devoted activist for the Bretons. One of the leaders of FLB (Front de Liberation de la Bretagne), co-founder of the Mouvement pour l'Organisation de la Bretagne party (MOB), administrator of Kuzul ar Brezhoneg and member of the Institut Culturel de Bretagne - Skol Uhel Ar Vro, he was also a member of FUEN from its creation in 1949 with Joseph Martray, its founder. He was vice-president of FUEN from 1980 until 1986, then President from 1986 until 1990. He was representing FUEN for the Council of Europe from 1990.
Per Lemoine died on 19 October 2023 at the age of 96. We will honour his memory for all time.
We express our deepest sympathy to the relatives, especially to his wife.
The
Institut Culturel de Bretagne - Skol Uhel Ar Vro
published a
video of an interview of Per Lemoine
made in 2011 by Philippe Argouarch and his article on this occasion. In the Video of his political testament, Per Lemoine declares that FUEN is the only hope for European National Minorities without a mother state. Practical note: You can obtain English subtitles of the Youtube video by choosing the language.