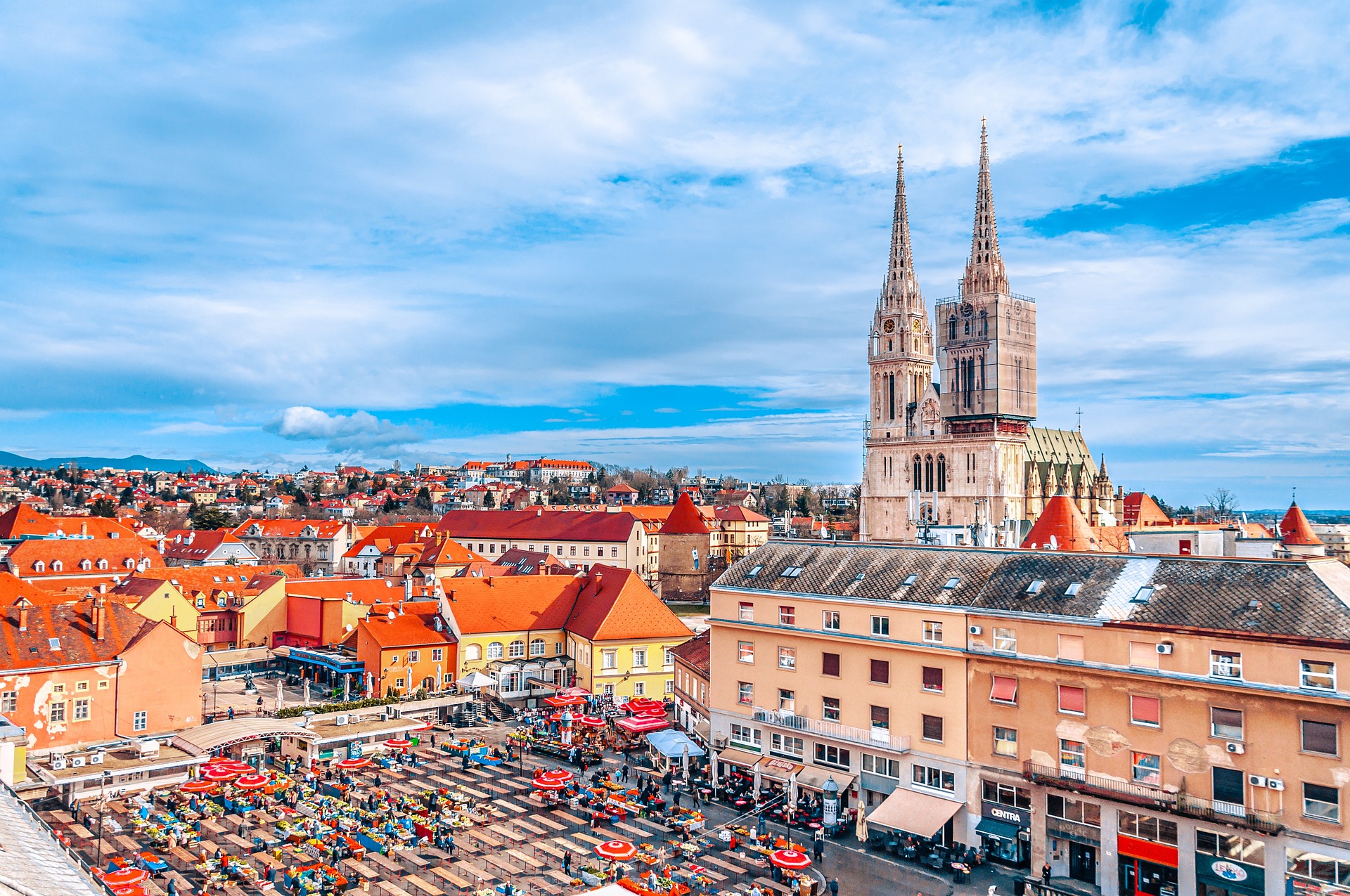 Slavic minorities of Europe meet in Zagreb
12.10.2023
What is everyday life like for the Serbian minority in Croatia? What challenges do the members face and what achievements are they proud of? Answers to these questions can be found at this year's AGSM seminar in Zagreb, Croatia. From 19 to 22 October, the FUEN Working Group of Slavic Minorities (AGSM) will meet in the Croatian capital for its 26th annual seminar. The host is the Serb National Council in Croatia (SNV).
More than 30 participants - from the Molise Croats from Italy to the Sorbs from Germany to the Pomaks from Greece - are taking part and cover a gratifyingly broad spectrum of countries and minorities: 13 different minorities from 11 countries are represented.
The programme offers a mixture of presentations and discussions, excursions and cultural performances that provide insights into the traditions of the Serbian community in Croatia. In addition to visits to institutions of the Serbian community in Zagreb, there will also be a political exchange on the topic of "Protection of minorities in law and in practice" with government representatives and members of the Croatian parliament.
Another thematic focus this year is on women's movements in Zagreb, which actively shape minority policy and therefore promise exciting impulses for the European guests from other minorities.
The third day of the seminar offers insights into the rural Banija region in central Croatia, where many members of the Serbian minority live in and around the town of Glina. Here, bilingualism becomes visible, but reconciliation work after times of conflict is also on the agenda. Since this region was shaken by a severe earthquake in 2020, it is still in the process of reconstruction. During talks with the mayor and the responsible offices, the participants of the AGSM seminar will have the opportunity to get a comprehensive picture.
The AGSM
With 32 member organisations, the Working Group of Slavic Minorities is a well-established working group in the FUEN network, whose annual Slavic Minorities in Europe seminars, each organised at a different location, have a long tradition. In 2017, the coordination of the AGSM was taken over by the FUEN Coordination Office, which meant that longstanding efforts of the working group to further develop and professionalise its activities could finally be realised.
More info at https://agsm.fuen.org
Cover photo: Pixabay