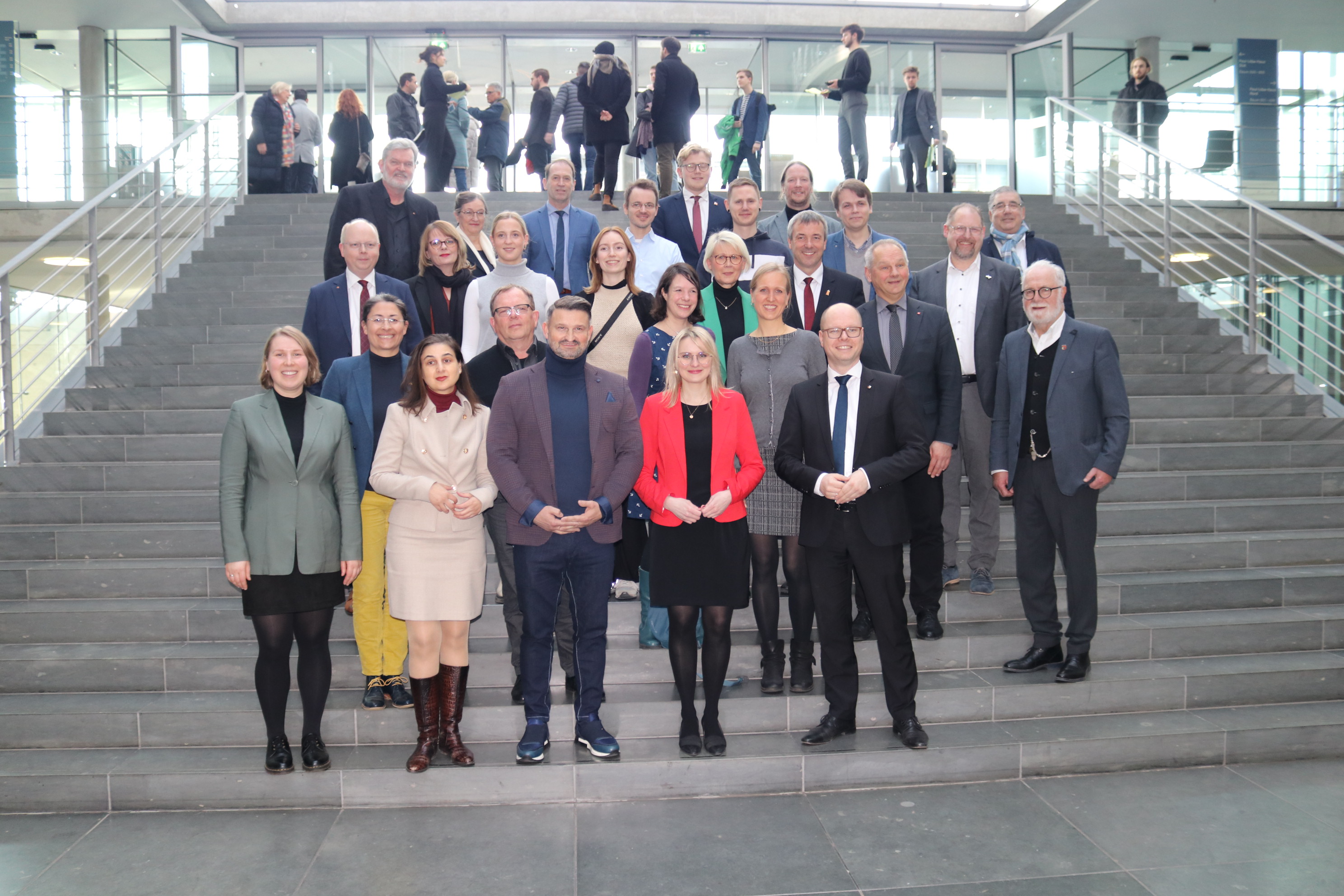 German Bundestag celebrates 25 years of the European Charter for Regional or Minority Languages
02.03.2023
Things are not always this emotional and enthusiastic in the German Bundestag in Berlin: On 2 March, the 25th anniversary of the entry into force of the European Charter for Regional or Minority Languages was celebrated with a plenary debate on the topic. In their speeches, various politicians gave vivid impressions of regional and minority languages spoken in Germany - for example Low German, Sorbian, Danish, Frisian and Romany.
"Strengthening minority languages always means a gain in self-confidence, belonging and identity for the speakers. For the majority society, it means more cultural richness," explained Simona Koß (SPD). However, Stefan Seidler (SSW) made it clear in Low German that these are not a matter of course: "Regionale Spraken un Minnerheiten kamt und blievt man blots nich eenfach so, de möten pleegt un bedüddelt warrn" (roughly: "Regional languages and minorities do not come and stay just like that, they have to be looked after and cared for").
In the run-up to the debate, MPs Denise Loop and Filiz Polat (Bündnis 90/Grüne) had invited representatives of the four autochthonous national minorities in Germany, the Secretariat for Low German, the Minorities Secretariat and the FUEN to a discussion. Renata Trischler, coordinator of the Association of German Minorities (AGDM), took part on behalf of the FUEN. She reminded the participants that there are many countries in Europe that do not have such an exemplary minority policy as Germany, and in particular addressed the problems of the German minority in Poland. Against this background, Trischler emphasised the importance of the European Minority SafePack Initiative (MSPI) – an aspect that was fortunately also taken up by many speakers in the subsequent plenary debate.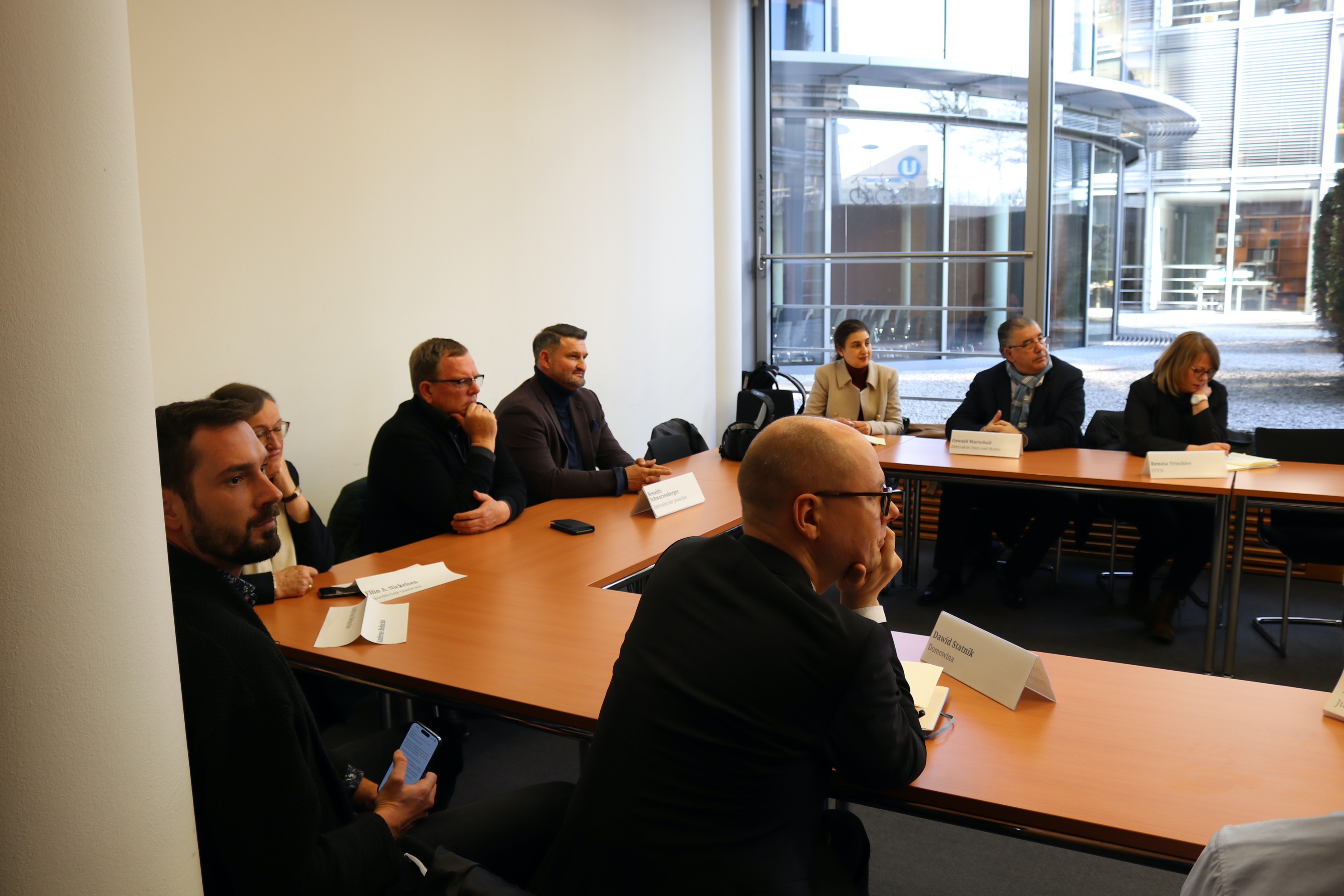 Good exchange: At the invitation of the Green Party, representatives of various minorities and regional languages in Germany met in Berlin to look at the achievements and challenges.
All invited minority representatives had the opportunity to follow the debate in the Bundestag live from the public gallery.
The complete plenary debate can be viewed here.