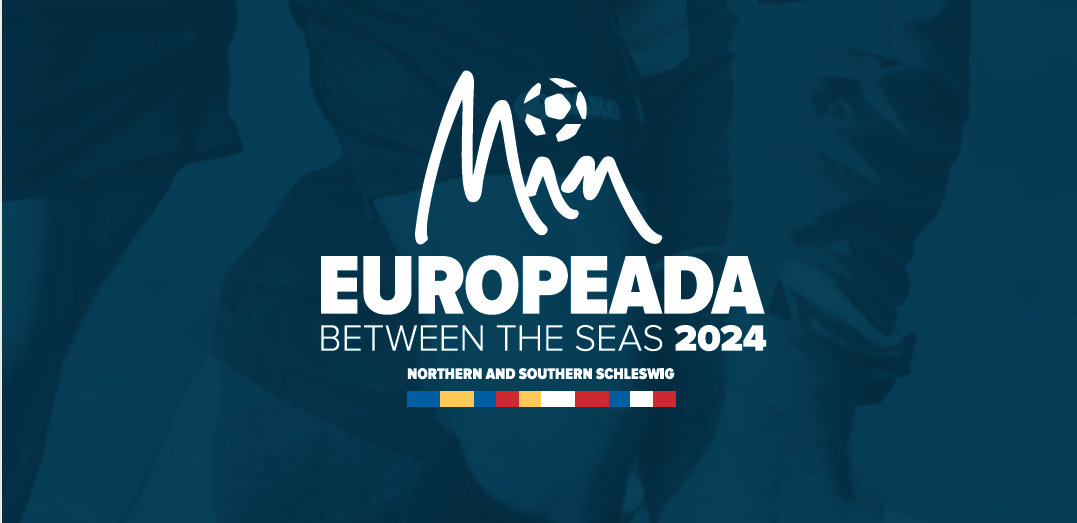 Registration of teams is open for EUROPEADA 2024!
14.03.2023
The location has been chosen, the date has been set, and now the time has come to register your teams for EUROPEADA 2024! The 5th EUROPEADA 2024 – "Between the Seas" – European Football Championship of the autochthonous, national Minorities of the Federal Union of European Nationalities (FUEN) will take place from 28 June to 07 July 2024 in the German-Danish borderland, organised by the Sinti and Roma in Schleswig-Holstein, the Frisian minority, the German minority in North Schleswig, Denmark and the Danish minority in Sydslesvig, Germany.
The Regsitration Form for the event was sent out to FUEN's Member Organisations and to the teams which took part in the previous editions, and it can also be downloaded HERE. The official registration must be sent in writing to FUEN by 1 May 2023, including the signing of the Book of Rules by a legal representative of the member organisation and/or association as well as payment of the participation fee and deposit.
After the deadline, FUEN will decide on the participation and publish the selected teams for the 5th EUROPEADA.
The on-site organisation will be carried out by the EUROPEADA 2024 Organizing Committee (EUROPEADA gGmbH), headed by Project Manager Ruwen Möller. For questions regarding the registration, please contact FUEN at info@europeada.eu.
Background:
FUEN is the founder and coordinator of the tournament and organises EUROPEADA together with the local organisers. Previously, the European Minority Football Championship was held in Graubünden/Switzerland (2008), Lausitz/Germany (2012), South Tyrol/Italy (2016) and Carinthia/Koroška, Austria (2022). The tournament is a major sporting event that combines fair competition and the excitement of a sports festival with the matters of the autochthonous, national minorities.