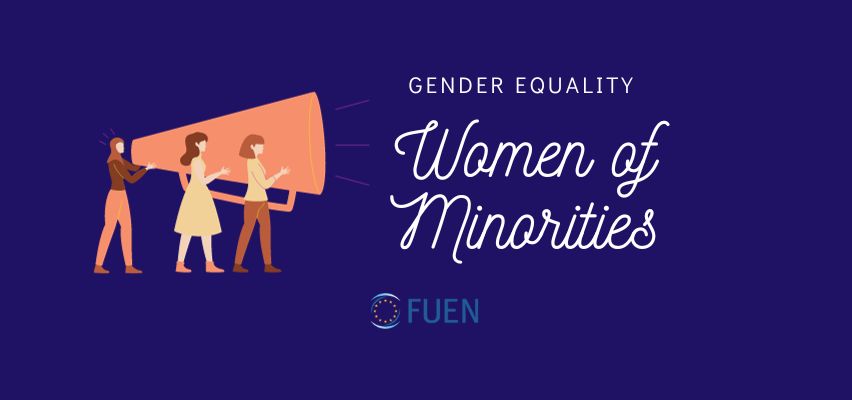 Women first – but how? FUEN workshop on equal rights in minority organisations in Vienna
16.11.2023
"Although women make up the majority of the population, they remain in a minority status. In parliament, they look like a few colourful specks in a world of blue and grey suits." Rita Süssmuth, former President of the German Bundestag and long-time campaigner for more equality in politics, pointed out a problem several decades ago that has not lost any of its relevance in 2023: things are still not really equal today, whether in politics, business or society as a whole.
As the umbrella organisation for Europe's autochthonous minorities, we have had this issue on our agenda for some time. If we look at the organisations of national minorities, the imbalance between men and women becomes even more apparent. Why are the majority of speakers at our congresses men? Are women in minority organisations underrepresented when it comes to high positions? How equal are things in our organisations? That's what we wanted to find out last year - and the results of our study for the "Women of Minorities" project confirmed the impression we often get at FUEN events: in principle, women are well represented in the organisations, but mainly in the operational area. In contrast, men dominate in leadership positions, i.e. in executive committees or boards.
The results, as well as the great interest shown by many of our member organisations, clearly showed that there is a need for discussion and action here.
We are now following this up with action: On 21-22 November, we are organising a workshop in Vienna on the topic of "Gender equality standards as a tool to combat discrimination". It will be hosted by the Croatian Centre in Vienna. Around 20 participants from ten countries and ten minorities are expected to attend, from the Catalans in Spain to the Montenegrin community in Albania.
The event will open with a panel discussion on international equality norms. Participants will then have the opportunity to exchange views on existing equality standards within minority organisations and discuss problems, challenges and possible solutions. Finally, an interactive workshop will be held to jointly develop exemplary equality standards for minority organisations.
As usual, you will find impressions of the event on our social media channels (Facebook and Instagram).
Further information in our previous press releases: