Strong support for MSPI at committee meeting of the DG Parliament in Ostbelgien
16.06.2021
On Monday 14 June 2021, FUEN, represented by FUEN Vice President Angelika Mlinar and lawyer Dr Thomas Hieber, presented the current events surrounding the MSPI at the Committee I on General Policy of the Parliament of the German-speaking Community in Belgium.
On the initiative of the President of the Parliament, Karl-Heinz Lambertz, who is also a member of the MSPI Citizens' Committee, FUEN was invited to explain to the MPs and members of the Committee the political support campaign for the MSPI and the basis of the action for annulment against the Commission's Communication. The Minister President of Ostbelgien, Mr Oliver Paasch, also attended the committee meeting.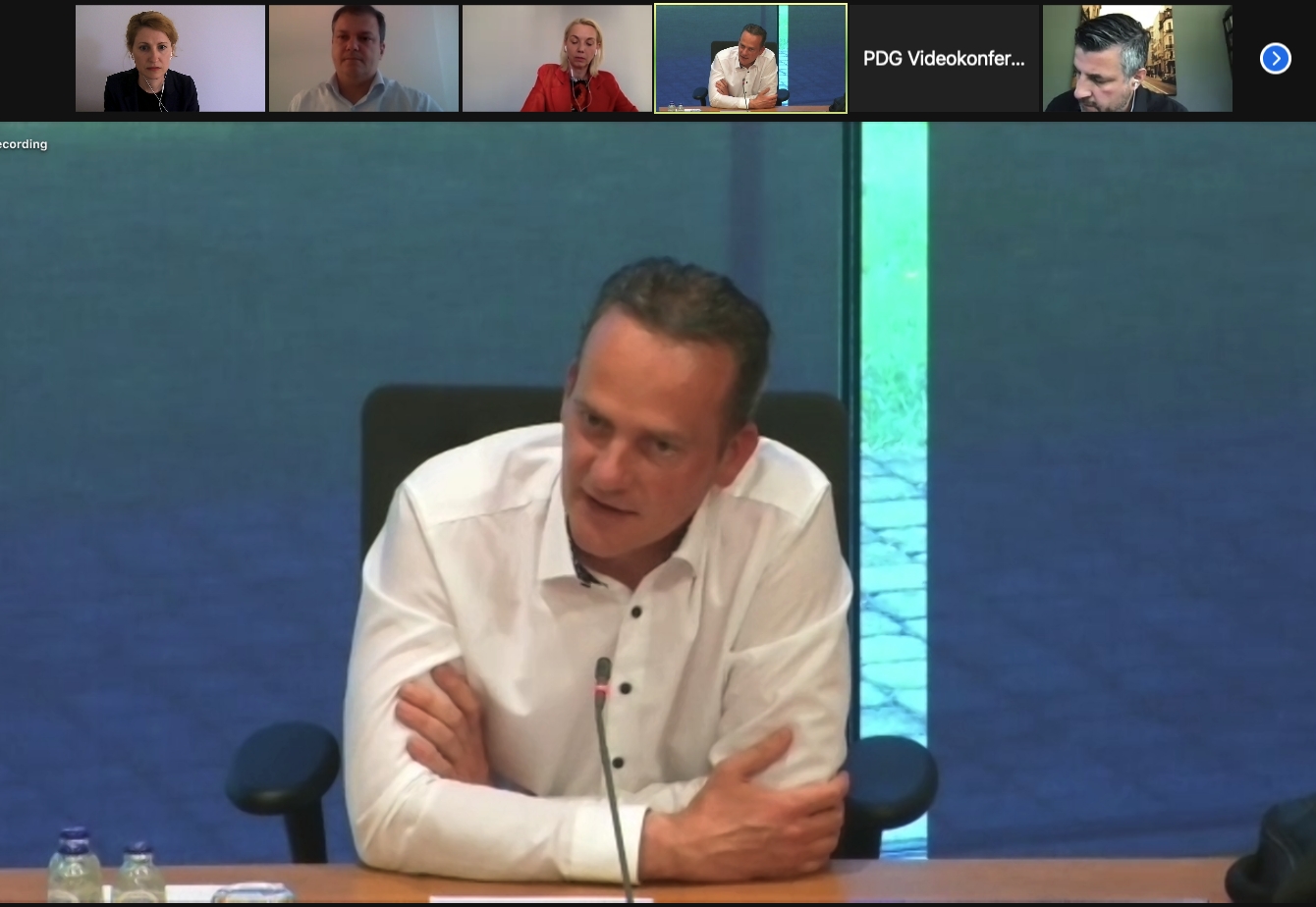 FUEN used the opportunity to appeal to the MPs present to call on the EU Commission to reconsider its decision of 15 January in the form of a resolution. FUEN Vice President Angelika Mlinar stressed in her speech to the Committee: "We need to make the importance of this issue understood beyond the borders. To do this, we need the countries that have positive examples and have managed to pursue an exemplary minority policy. Their support is necessary. A corresponding resolution by the DG Parliament would be a strong signal, which we are promoting today."
MSPI's lawyer, Dr Thomas Hieber, explained to the committee members in detail why the Commission's communication was flawed and the basis of the arguments used to bring the action for annulment.
Minister President Oliver Paasch signalled that he would support a resolution of the DG Parliament to the EU Commission and assured his support, because solidarity shows itself in the support of diversity and tolerance, as shown by the sensitivity for the topic through the many signatures for the initiative.
The committee members of the different political groups also expressed their support for the goals and demands of the MSPI to anchor minority rights in the legal framework of the EU, especially since an autonomy statute such as the DG enjoys in Ostbelgien is a rarity and other autochthonous minorities in Europe must be supported. It was often stressed in this context that the protection of minorities is a global issue where the EU could set an example.
At the end of the agenda item, Parliament President Lambertz again appealed to MPs to support the implementation of the MSPI and outlined the plan to draft a "crisp and strong text" in the form of a protest note to the EU Commission after the summer break and consequently to adopt it.
FUEN Vice President Angelika Mlinar was very pleased with the support and positive reactions of the Committee members and the Prime Minister. She thanked the Committee for the support and assured them that FUEN will continue to pursue and not give up advocating for the implementation of the MSPI.