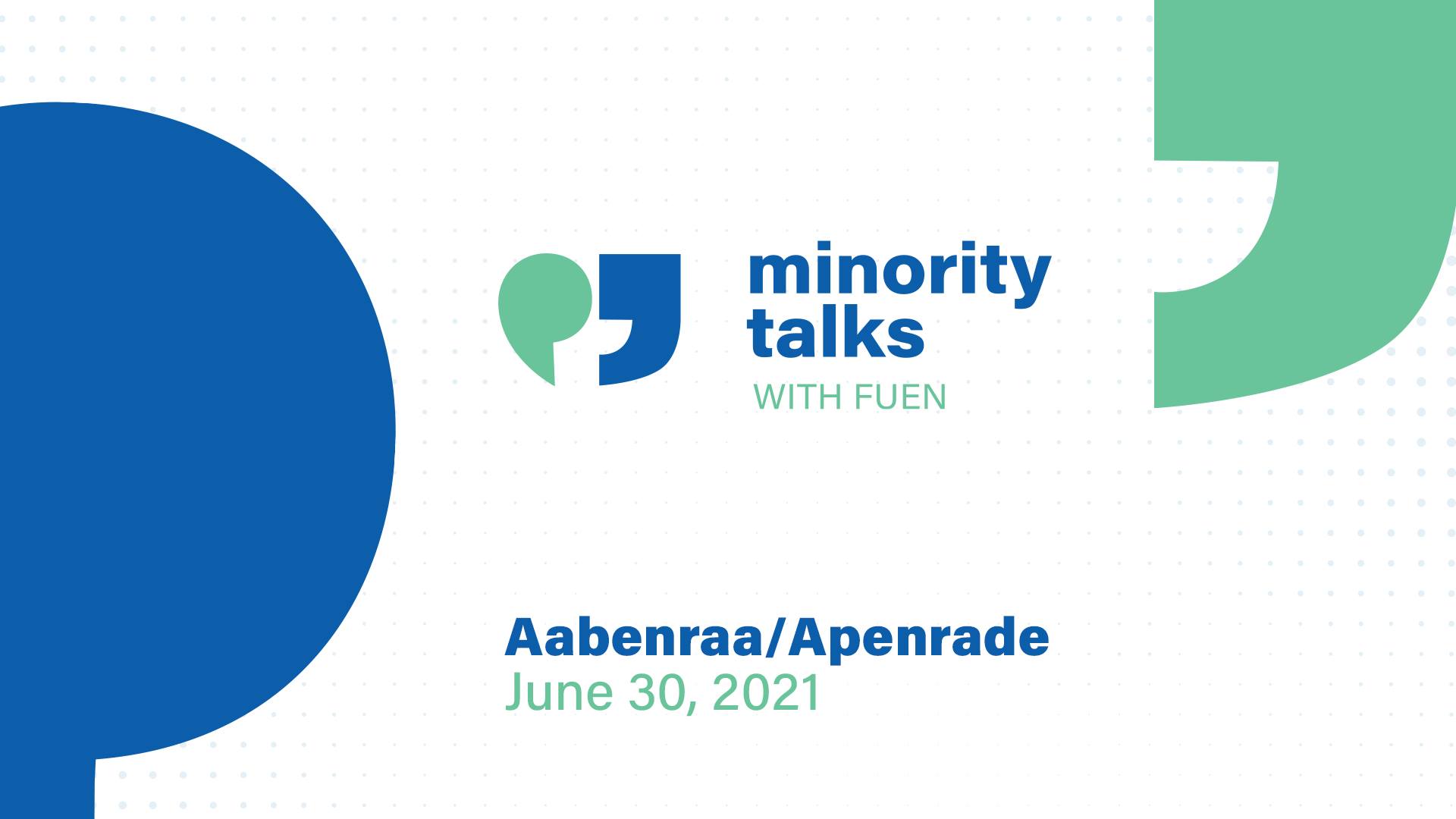 Minority Talks with FUEN premieres on Wednesday
29.06.2021
The end of June brings a brand new FUEN project, entitled Minority Talks with FUEN. With this initiative we created a platform in which we present short films, documentaries and contributions that deal with various aspects of the topic of autochthonous and national minorities as well as language communities in Europe. Each film will be followed by a discussion in which the topic of the film will be taken up and discussed in the context of the current situation of the minority.
The series starts on Wednesday, 30 June at 16:00 CET with the first episode broadcast in premiere on FUEN's Facebook channel. It will present the first of our short film-series "Insights", which deal with the topic of education and educational systems of the national minorities in the German-Danish border region. The short film project called "Insights – Educational institutions of the minorities in the German-Danish borderland" was started in the second half of 2020 by FUEN's Education Working Group. Three films were shot: at the Frisian-Danish Primary and Community School in Risum-Lindholm, at the German Secondary School for North Schleswig in Aabenraa (Denmark) and at the A. P. Møller Skolen in Schleswig.
"Insights - German Secondary School for North Schleswig in Aabenraa" is the documentary which will be presented on Wednesday. We have invited Anke Tästensen from the German School and Language Association for North Schleswig and Jørgen Popp Petersen, regional politician in the municipality of Tønder, to the expert discussion which will follow the short film. The discussion will be moderated by Olga Martens, former Vice-President of FUEN and spokesperson for the Education Working Group; together they will address current issues and challenges of the educational situation of minorities in the borderlands.
Join our Facebook event to get notifications on the Minority Talks premiere!