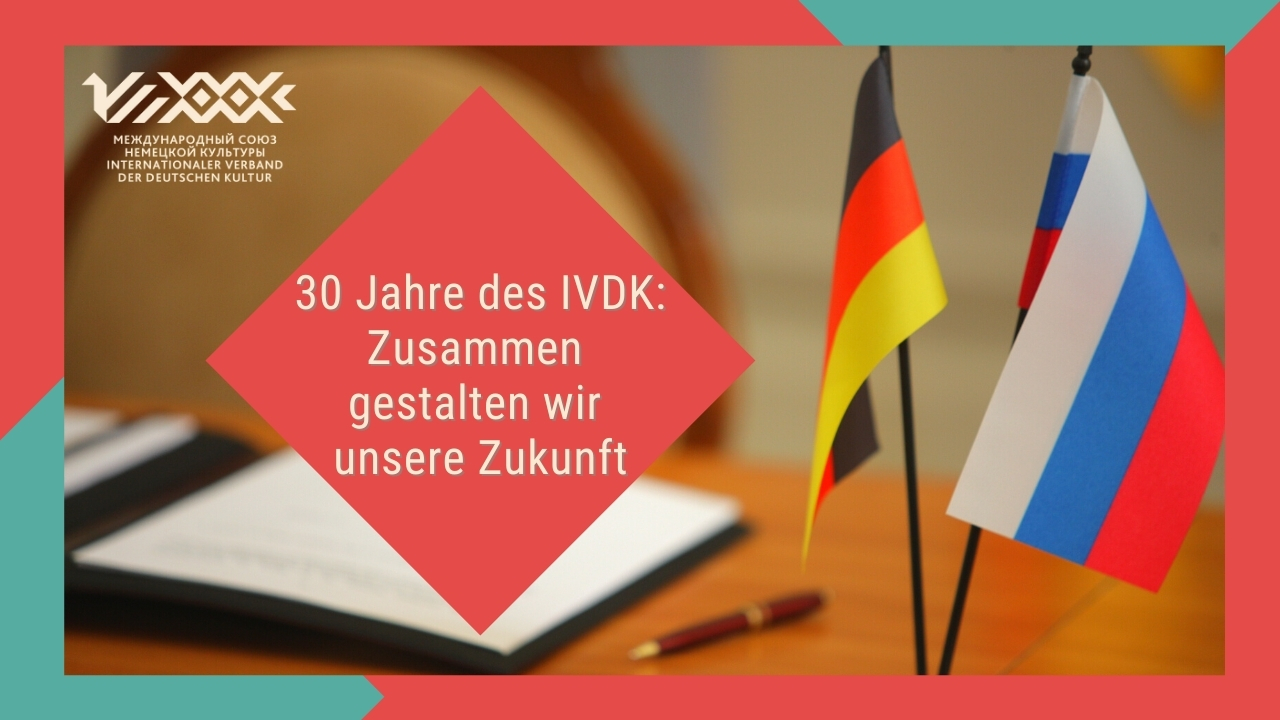 FUEN and AGDM congratulate IVDK on its 30th anniversary
02.07.2021
The International Union of German Culture (IVDK), the largest self-organisation of Germans in Russia, was founded on 28 June 1991. This year marks the 30th anniversary of the foundation of this organisation of the German minority, which represents half a million people of German origin and affiliation in the Russian Federation. The President of the FUEN, Loránt Vincze, and the spokesperson of the AGDM, Bernard Gaida, congratulated the Chairman of the IVDK, Heinrich Martens, on this occasion.
The FUEN and the AGDM are pleased to congratulate the International Association of German Culture as the largest self-organisation of Germans in Russia on its 30th anniversary!
As the representation of one of the largest minorities in the FUEN and in the AGDM, the IVDK not only plays a major role in Russian ethnic politics, but is also an irreplaceable voice for Russia's national minorities at European level.
The multifaceted, dynamic and lively activity of the IVDK structures is so comprehensive that it is a model and a guideline for other self-organisations. Only a few can boast about 500 member organisations, meeting centres, social institutions and over 500 events per year at different levels.
The IVDK also plays an important role in the structures of the FUEN, not only through its active participation in events and conferences, but also through its important contribution to mutual understanding between the peoples of Russia and the European countries.
The fact that the IVDK represents its own people on a continuous basis in the German-Russian Government Commission for the Affairs of the Russian Germans already one year after its appearance on the scene, as early as 1992, testifies to great competence and great willingness to help solve the problems of its ethnic group.
The IVDK develops and carries out as its main fields of activity language, information, youth and social work, promotion of the elite of the Russian Germans, scientific-historical studies, ethnocultural work of the social organisations of the Russian Germans in the regions, international partnership and cooperation as well as the activity of the self-organisation of the Russian Germans and this broad spectrum of activities is a model for many other German minorities.
The strong and well-coordinated work with young people from the beginning, a great contribution to the system of education and information, the revival of the Moscow German Newspaper, magazines for children and young people, networking events and other great and important activities are a reason to be proud! Thirty years after its creation, it can be said with pride and joy that the IVDK has enabled Germans in Russia to live and preserve their identity and culture.
FUEN and AGDM extend their heartfelt congratulations in the year in which the AGDM also celebrates its 30th anniversary, and wish the IVDK many more successful years of selfless work for the German minority in Russia and in Europe!