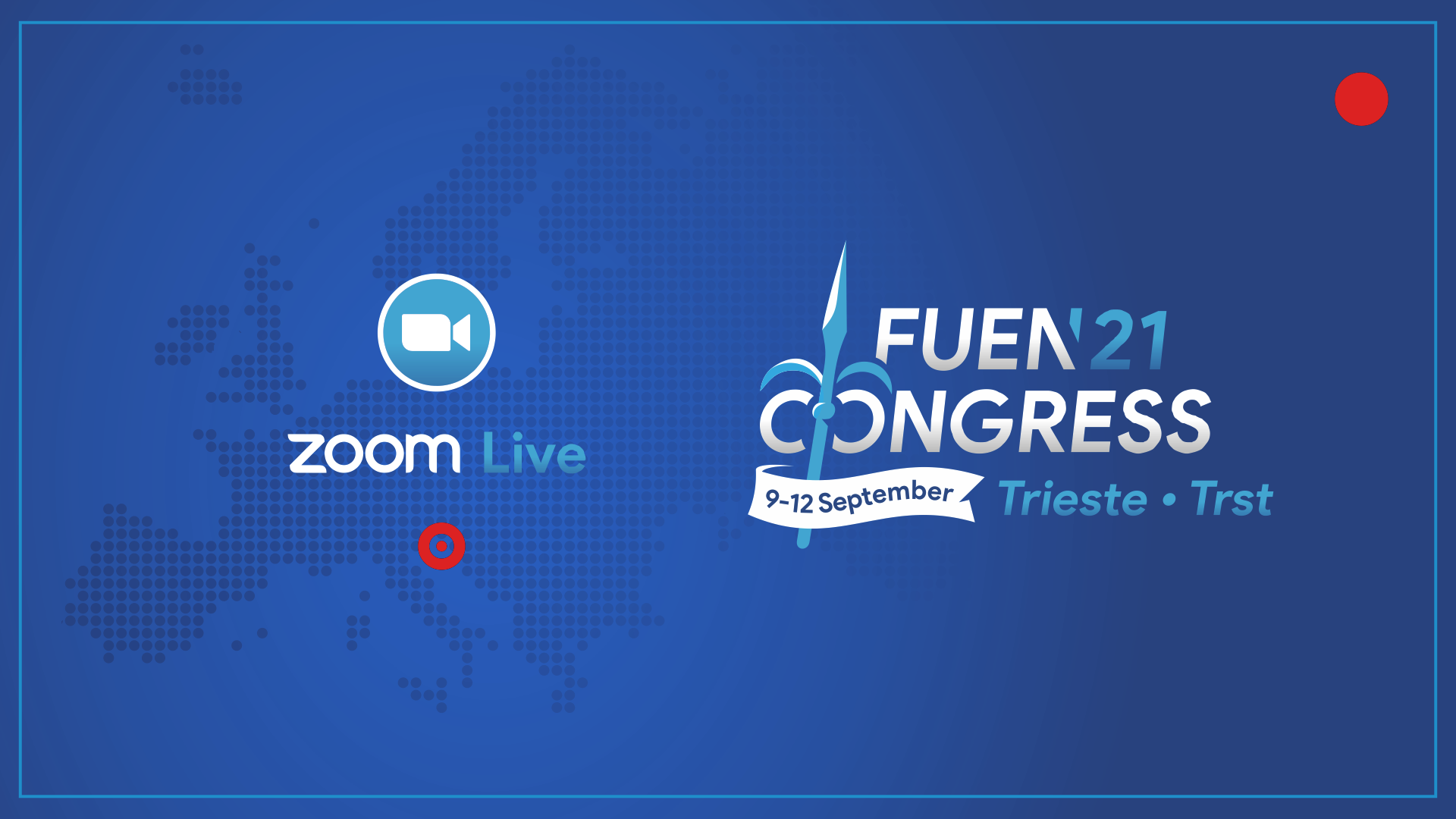 Follow the FUEN Congress 2021 on Zoom with simultaneous translation in five languages!
09.09.2021
You can be part of the FUEN Congress 2021 even if you are not in Trieste/Trst on September 9-10. The opening ceremony and the panels of the Congress will be broadcast live on the Zoom platform with simultaneous translation in English, German, Russian, Italian and Slovenian!
Please follow the link to acees the livestream!
The Congress starts at 3 PM CET on 9 September 2021. Please check the whole programme of the event at the Congress website.
Technical details about the Zoom below:
ONLINE PARTICIPATION WITH THE SIMULTANEOUS INTERPRETING
Download and install the most recent version of Zoom Client for computer or APP for Android/IOS before joining the online event
PLEASE NOTE:
The online simultaneous interpreting tool will NOT be available:
if the Zoom Client already installed on your device is not updated
when joining the online event via browser
for devices running on Linux OS
HOW TO SET THE SIMULTANEOUS INTERPRETING TOOL:
Click the "Interpretation" icon
Select the language
Click again the icon and select "Mute original audio"
HOW TO ASK A QUESTION:
Click the "Q&A" icon and type your question
Your question will be forwarded to the moderator. Please, note that, under some circumstances, questions may not be processed (eg: not enough time left)
RECOMMENDATIONS
The link to join the online event is the same both for 9 and 10 September
When you join the online event, we suggest you to stay connected throughout the day (i.e. do not leave the online event during the coffee/lunch breaks).