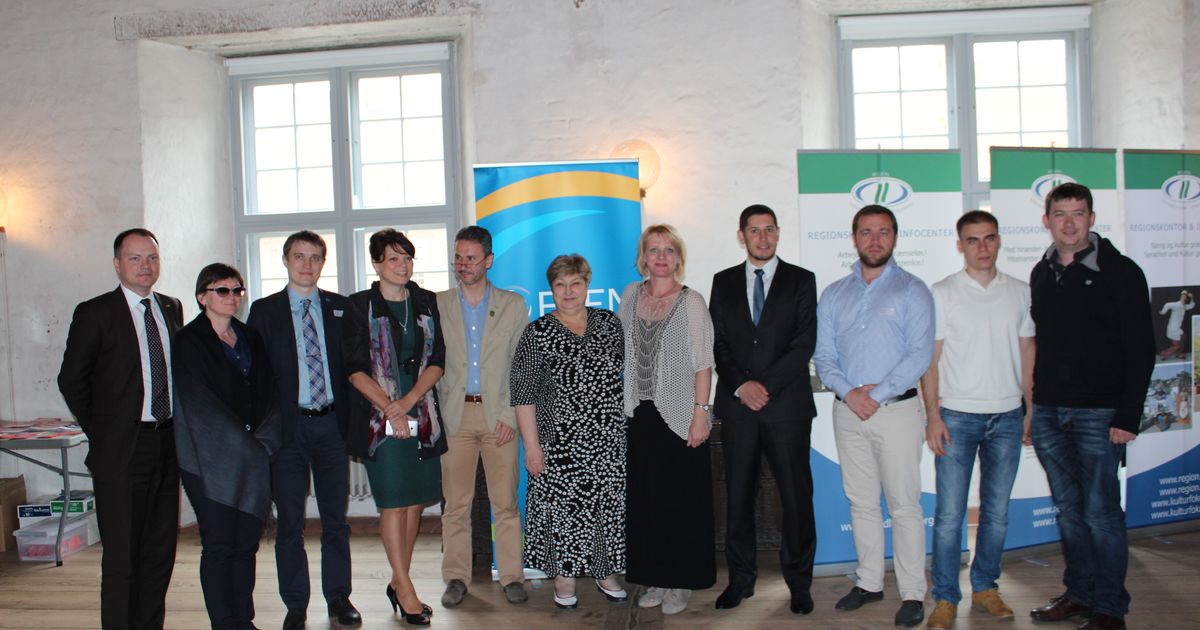 Ukraine project of FUEN started
18.06.2015
From 15-17 June, representatives of minorities in Ukraine and Russia were visiting FUEN in Flensburg to discuss the situation in Ukraine. They stayed together in the European Academy Sankelmark and had discussions in the House of Minorities of FUEN.
The highlight of the programme was the panel discussion that took place in Sønderborg, in Denmark, at the conference "Minorities in border regions' of the Association of European Border Regions AEBR, an association bringing together almost 100 cross-border regions in Europe.
The participants in the programme, among them representatives of the Crimean Tatars, Greeks and Germans from Ukraine and Kumyks, Karelians and Germans from Russia, and the former Commissioner for Minority Issues of the Ukrainian Government, Gennadiy Druzenko, tried to find solutions and concrete actions that alleviate their situation, also with the help of the regions attending the conference.
Participants:
Olga MARTENS, Vice President of FUEN, moderator
Gennadiy DRUZENKO, former Commissioner of the Ukrainian Government for Minority Issues
Alexandra PROTSENKO-PICHAJI, Federation of Greek Societies in Ukraine
Wladimir LEYSLE, Council of the Germans in Ukraine
Elvin KADYROV, Mejlis of the Crimean Tatar People
Ramazan ALPAUT, Moscow Kumuk Organisation "QUMUQLAR", Russia
Akhmed BAYGEREEV, Moscow Kumuk Organisation "QUMUQLAR", Russia
Alexej TSYKARYOV, Representative of Karelia at Barents Regional Youth Council, Russia
Prof Dr Tatyana SMIRNOVA, Professor and Chair for Ethnography at Omsk F.M. Dostoevsky State University
Uliana ILYINA, IVDK – International Union of German Culture, Russia
Konstantin MATIS, IVDK - International Union of German Culture, Russia
Irina Pinchuk, IVDK - International Union of German Culture, Russia