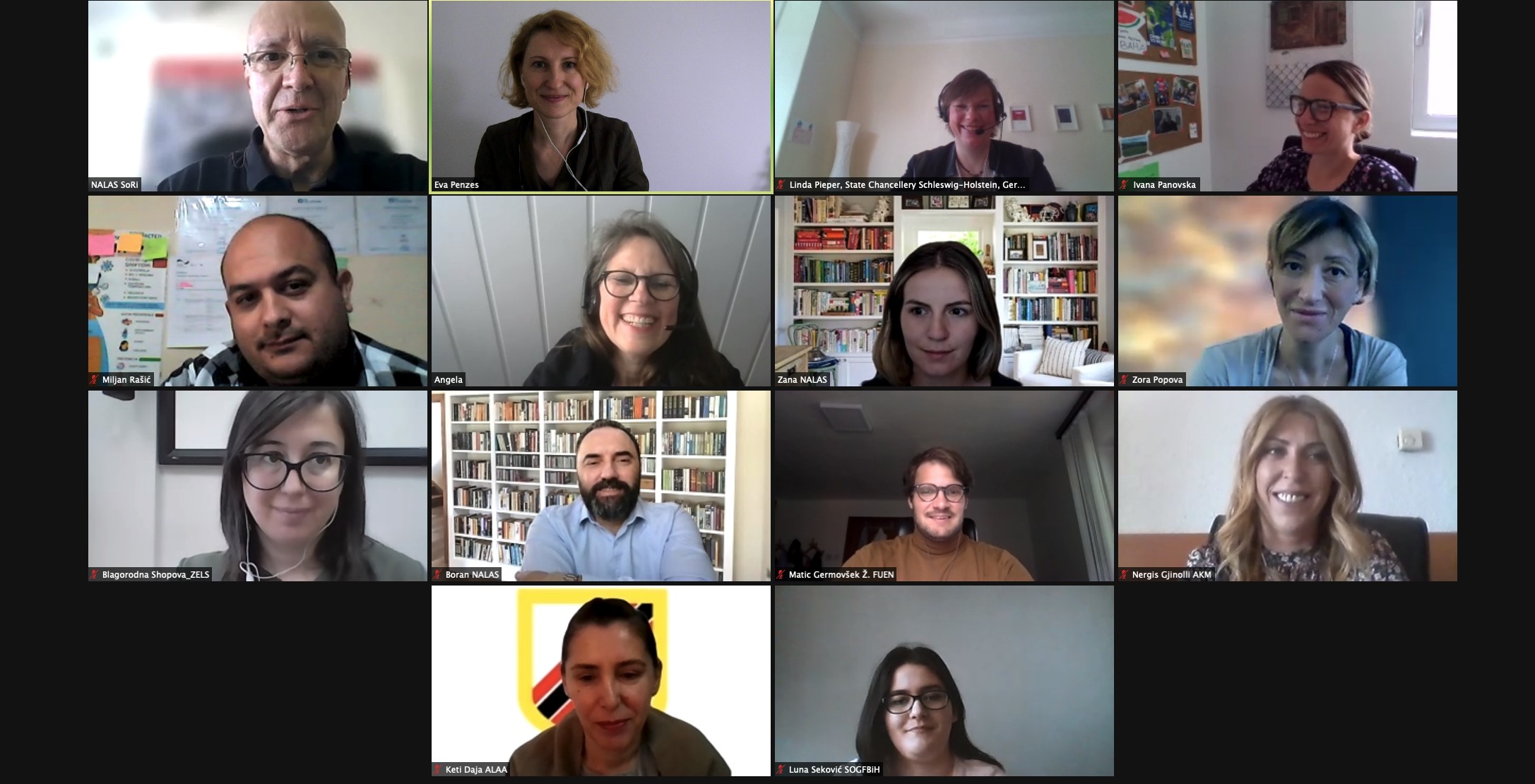 The partners of the Western Balkans project discussed their future plans
11.05.2021
An online orientation meeting for the partners involved in the Western Balkans project took place on Thursday, the 6th of May 2021. The Western Balkans project, started in 2016, aims to transfer succesful minority protection models from Schleswig-Holstein to the countries of the Western Balkans. It is implemented by the Federal State Program (BLP), GIZ Regional Office north, the Social Rights for Vulnerable Groups II (SORI II), the Federal Union of European Nationalities (FUEN) and the Network of Associations of Local Authorities in South East Europe (NALAS), funded by the Federal State of Schleswig-Holstein and the Federal Ministry for Economic Cooperation and Development (BMZ).
At the orientation meeting the assessment report was discussed on the transfer of the model of Minority Commissioner to Bijeljina, Bosnia and Herzegovina and the model of the Dialoue Forum (DilaogueForumNorden) to Tetovo, North Macedonia, implemented by the name of Social Dialogue Forum. The experiences of the partners of the Western Balkans projects thoroughout the first five years of the programme are also part of the report, which was made in order to support the project aim of upscaling the two models and their multiplicatuon over the region within the frameworks of the project.
The next steps planned for the project include organising a study visit to Schleswig-Holstein, regional workshops for the adaptation of minority inlcusion models in the Western Balkans and capacity building measures for municipal staff.