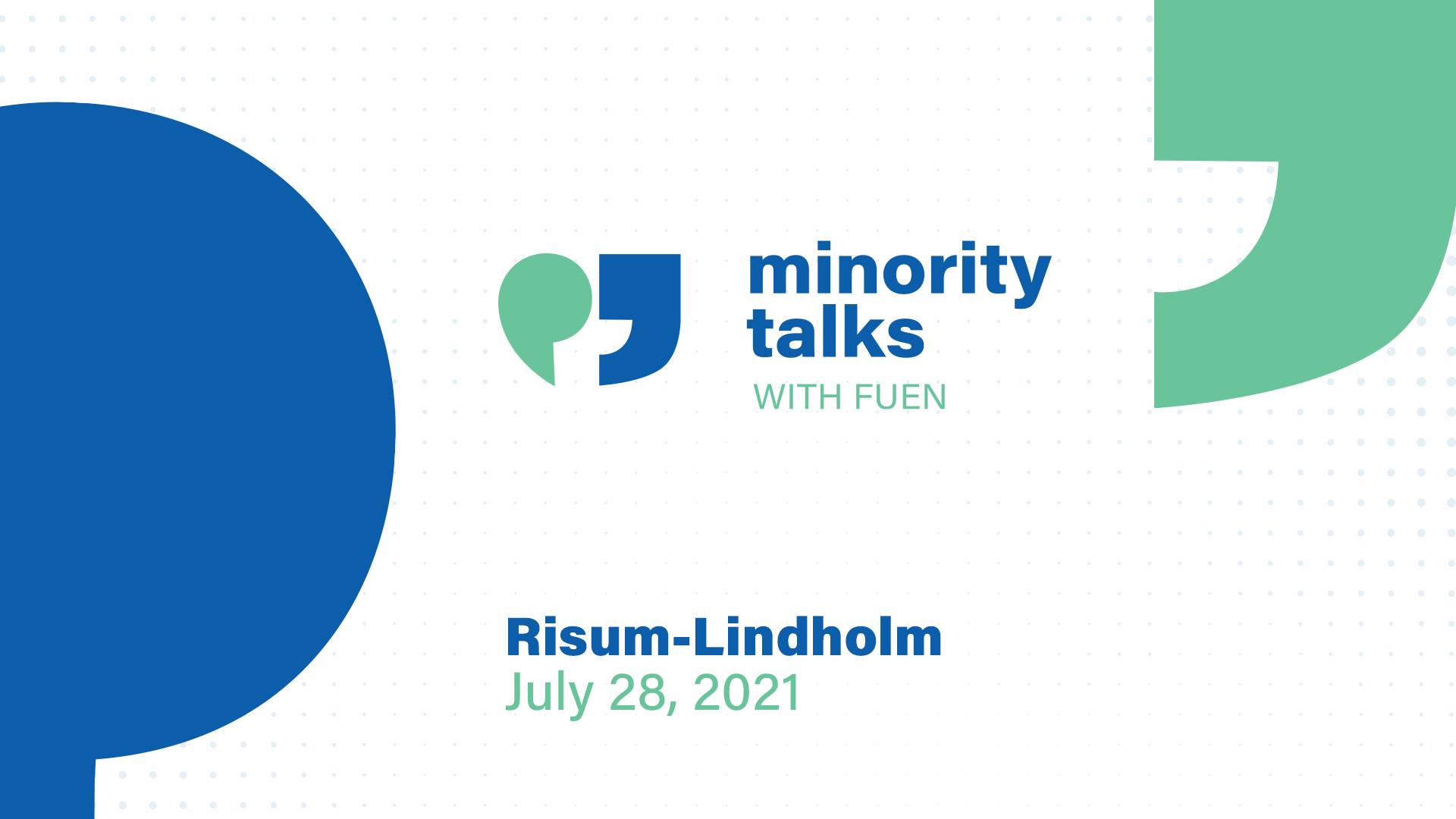 Minority Talks presents the Frisian-Danish school in Germany
21.07.2021
Minority Talks with FUEN returns on the 28th of July with a second episode about schools and the education system for the minority populations of the German-Danish border region. In this episode, which is going to be aired at 4:00 PM CET, a documentary on the Frisian-Danish Primary and Community School in Risum-Lindholm (Germany) is going to be presented, as part f the "Insights" series, followed by an expert discussion.
The school founded in 1946 was one of the three so-called "Heimatschule", meaning they wanted to include Frisian as well as Danish in curriculum, withot them being in competition with German. Consequently, they wanted to combine elements from all three nationalities. Today, this is the last one remaining "Heimatschule", so the pupils here get the rare opportunity to be taught Frisian. The documentary presents the school, and viewers will have the chance to learn all about it from its head, teachers, as well as pupils.
For the expert talks which follows the film, FUEN has two invitees. Lena Grützmacher is a trained Gymnasium teacher, who has been on secondment to the Institute for Quality Development in Schools Schleswig-Holstein (IQSH) and to the Ministry of Education, Science and Culture of Schleswig-Holstein (MBWK) since 2017, where she works as a state subject advisor and as a director of studies for Frisian. Her tasks include the initial, further and in-service training of Frisian teachers. Florian Lorenzen is a local politician, who took on his first honorary positions in local politics at the young age of 21. As a member of the district council, he chaired the finance committee. Before the agricultural business economist was elected district administrator of the Nordfriesland district in 2019, he was the managing partner of an agricultural business. In addition to High German, the district administrator speaks Low German, understands Frisian to a large extent and Danish a little.
The discussion will be moderated by former FUEN Vice President and speaker of the FUEN Education Working Group, Olga Martens.
Join the Facebook event for more details and notifications and join us on the 28th of July from 4 PM for the next epidose of Minority Talks!