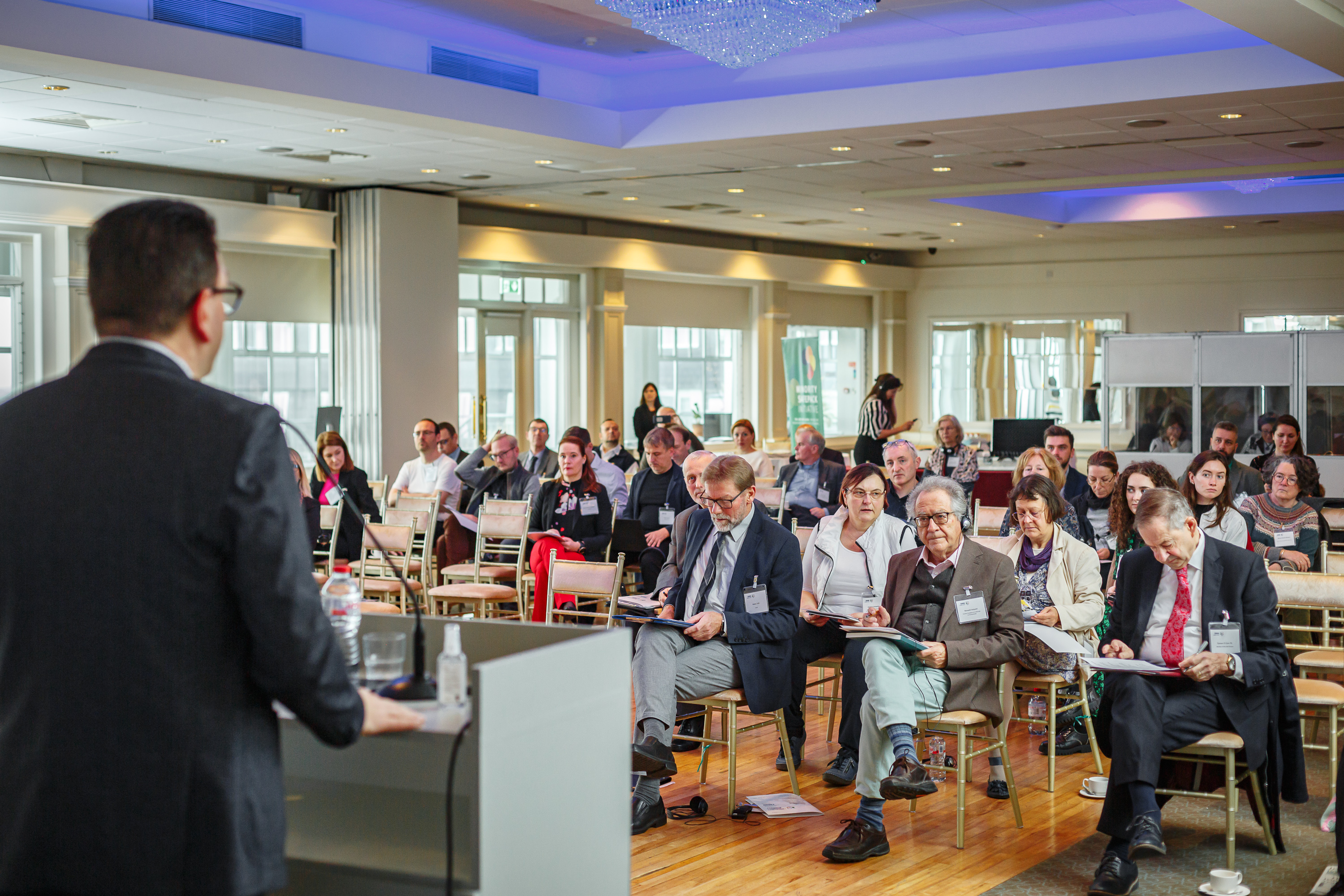 Opening of the Forum of European Regions in Ireland: Language means money
11.11.2022
Building on the positive experiences of previous years and to provide new impetus, this year's Forum of European Minority Regions, entitled "Minorities mean Business – How a different language and culture can attract investors and tourists" is about the added value of minorities in conquering new markets and selling products, with a particular focus on tourism and investment.
As FUEN President MEP Loránt Vincze said at the official opening on Friday, 11 November, FUEN chose to organise it in Ireland, since it is an officially bilingual country that is often seen as a model for language policies. Galway itself is an ideal location for the Forum for several reasons, including the Galway Gaeltacht being the most highly populated Gaeltacht region in the country, and Galway's almost unique status as a bilingual city, a role model for language revitalisation. He thanked Údarás na Gaeltachta for co-hosting the Forum and for their moral and financial support.
"The Forum is one of FUEN's flagship projects, it makes people aware of not only the cultural value, but above all, the economic added value that different languages and cultures bring to Europe, the European Union, its Member States, regions, local communities and its citizens. Our annual Forum brings together different European communities and is a venue for cooperation, for creating new networks. They enhance the political weight of our languages and cultures. Speaking with one voice – the voice of language diversity – strengthens our position in the process of EU policy making. It is the perfect setting for exchanging and discussing differences in the defence and promotion of our languages. It provides an opportunity to learn from both good and bad practices" – said Mr Vincze at the opening.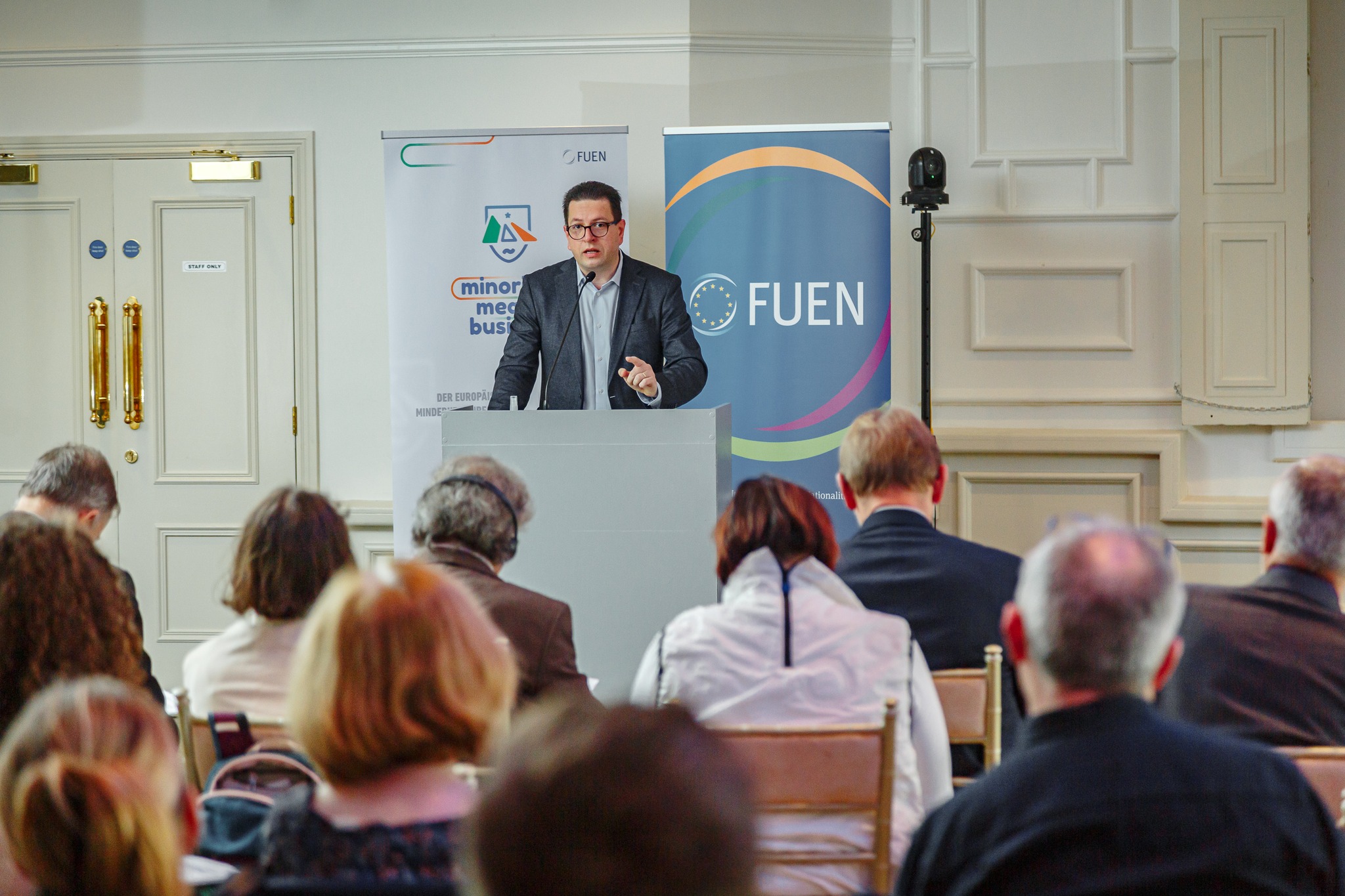 Rónán Mac Con Iomaire, Director of Regional and Community Development and Language Planning at Údarás na Gaeltachta presented the short history of the organisation. In March 1969, outside the hotel where the Forum is now organised, a protest took place because the national broadcaster was recording a quiz show in the hotel in English, with disregard to the local community and their language. A movement grew out of this protest, which led to the forming of Údarás na Gaeltachta in 1980, with three objectives: job creation – as one of the main problems was the emigration of Irish speakers due to lack of jobs, creating social communities and maintaining the language. He also presented their bottom-driven Language Planning Process, started in 2018. In this highly unusual process, local communities get together to identify their language needs and the best ways to solve them. This is a very effective approach, as the communities can recognise their own needs better than anyone else.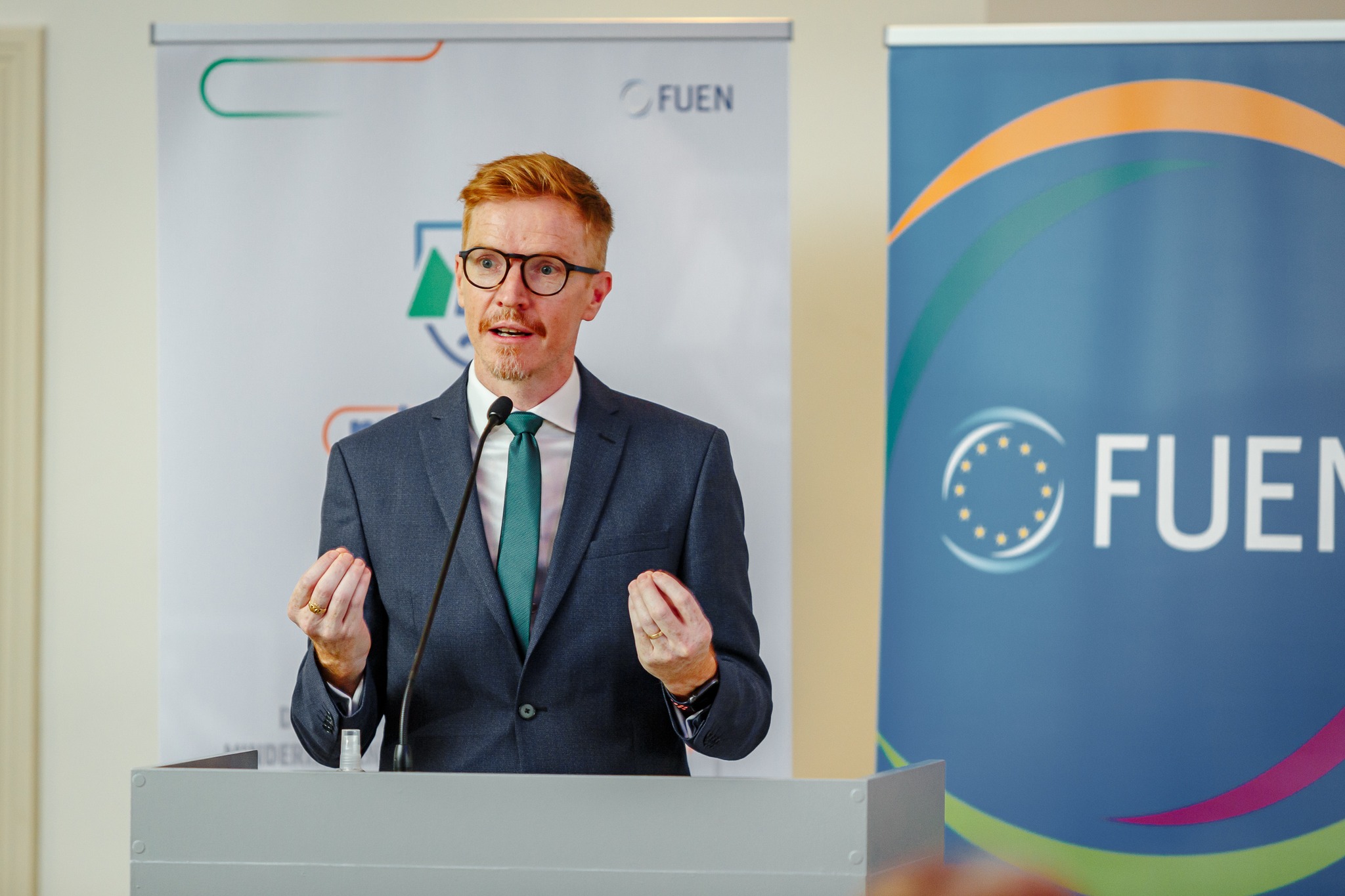 Éamon Ó Cuív, TD, Member of the Dáil Éireann (the Irish Parliament) has a vast experience as he lead various ministries in the Irish government, and was keen on sharing some of these experiences. The importance of the Irish language has always been center, as it, together with dance, music, culture was used for promoting industry, tourism and business in Ireland, as a way of differentiating it, he explained. Tourism, for example, is driven by heritage, which relates strongly to the language through inscriptions, place names and so on. Language means money, it is not only culturally, but also financially enriching, he concluded.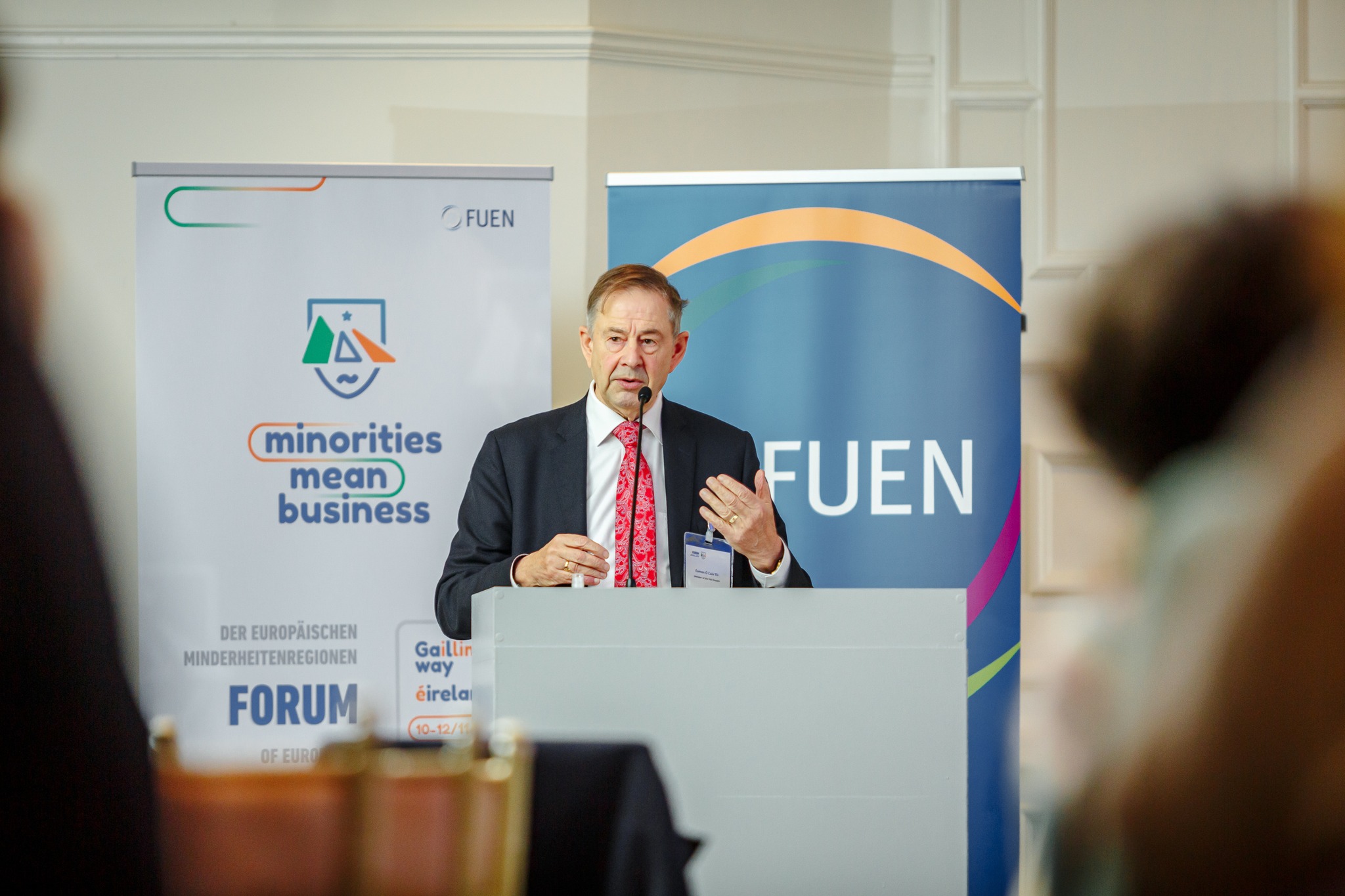 Tríona Na Mathuna, Príomhoifigeach Cúnta, Assistant Chief Officer at the Department of Tourism, Culture, Arts, Gaeltacht, Sport and Media and Vice-Chair of the NPLD ((Network to Promote Linguistic Diversity) presented the department's various activities. With a budget of 6.45 million EUR in 2022, they run popular and effective programs such as the Third Level Education Overseas, Internship in the EU institutions, information campaigns in schools on career opportunities for Irish speakers, or the financing of Irish theatre. Technology is also a huge aspect of their work, and their follow their digital strategy to assure the presence of Irish in the online.
In Friday's panels, matters of business and tourism in minority regions will be discussed, successful language promotion projects will be presented, and ways to include youth in regional identity and language projects will be debated.
Follow the Forum live: https://youtu.be/uDeEBntRHQw