Montenegrin minority from Albania aims to become FUEN member
25.08.2022
FUEN Vice-President Vladimir Ham recently travelled to Albania to visit the Union of Montenegrins (Zajednica Crnogoraca u Albaniji ) based in Elbasan as part of a fact finding visit. The Union is the largest and most active organisation of the Montenegrin minority in Albania. Its president Marinko Culafić was also elected as the minority's representative in the minority committee of the Albanian government.
The Union of Montenegrins is primarily concerned with strengthening the Montenegrin identity of the minority, preserving their mother tongue and their religion, as they are Orthodox Christians living in a country with Muslim majority. An important concern is also to work on differentiation from the Serbian minority, which is much larger and also financially stronger.
During his visit, Vladimir Ham was informed in detail about the situation of the minority and political developments in Albania. At a meeting with the Albanian government's representative on discrimination issues, Robert Gajda, the latter made it clear that the legal recognition of minorities is the right path and their integration into the political system was progressing.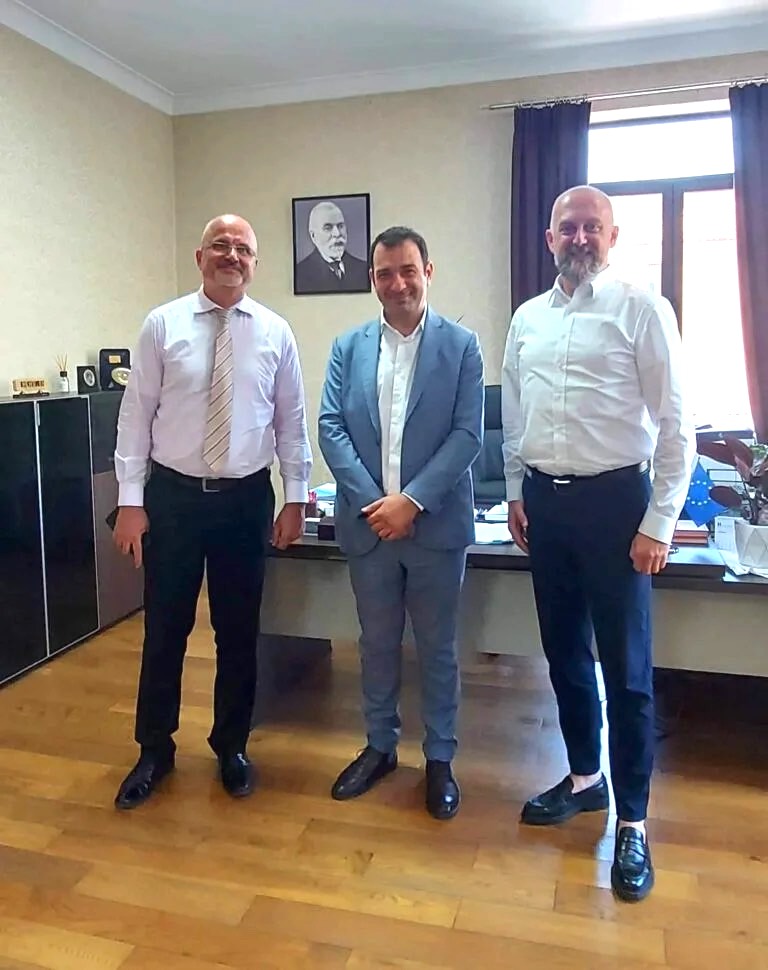 The President of the Union of Montenegrins Marinko Culafić (left), the Albanian Government Commissioner for Discrimination, Robert Gajda (centre), and FUEN Vice-President Vladimir Ham (right).
The FUEN Vice-President also took part in a meeting of the Minorities Committee of the Albanian government and had the opportunity to meet representatives of other minorities in the Balkan country.
The organisation of Montenegrins in Albania hopes that the FUEN membership will enable them to draw attention on the current situation of minorities in Albania in general, but also to strengthen their reputation and visibility both in Albania and in their country of origin, Montenegro.
FUEN organises Fact Finding Missions when a minority organisation applies for membership. The on-site visit by a delegation is part of our standard practice to check the local structures and the fulfilment of our admission criteria. The mission report will be discussed at the upcoming FUEN Presidium meeting, the final decision on the admission of new members will be decided at the assembly of delegates at the FUEN Congress on 1 October in Berlin.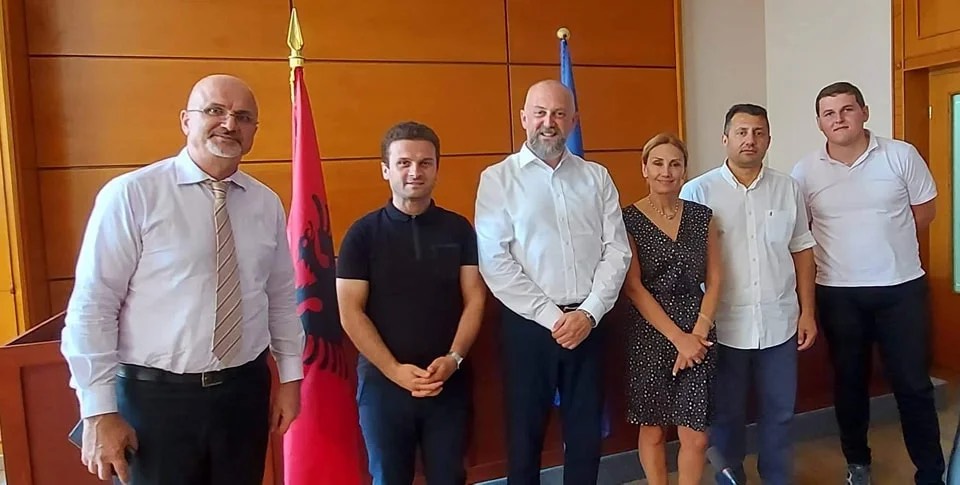 The Minorities Committee of the Albanian government with the guest from Croatia, FUEN Vice President Vladimir Ham (3rd from left).