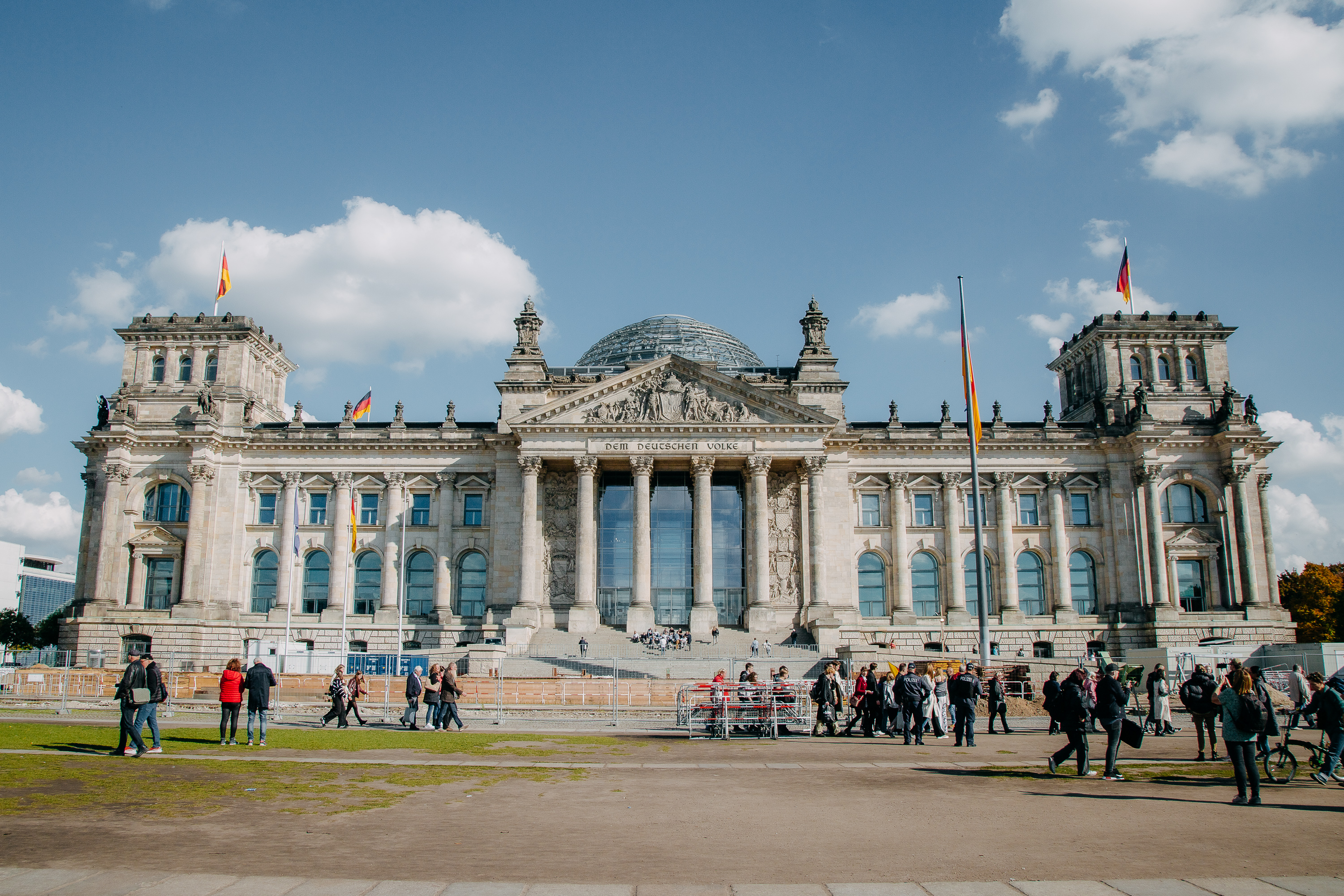 German minorities at the heart of German minority policy: AGDM Annual Conference starts today in Berlin 
07.11.2022
Whether it is funding, political decisions or dealing with conflicts, the important decisions for the future of German minorities abroad are made in Berlin – and that is exactly where the 31st Annual Conference of the FUEN Working Group of German Minorities (AGDM) will take place from 6 to 9 November. Thirty-seven representatives of German minorities from 17 countries in Europe and Central Asia have travelled to Berlin, ranging from Poland to Bosnia and Herzegovina to Kyrgyzstan. These are the best prerequisites for a successful conference, whose programme offers various highlights.
Today is all about German minority policy: the conference will begin with an opening by Natalie Pawlik, the Federal Government Commissioner for Matters Related to Ethnic German Resettlers and National Minorities. Afterwards, the participants will visit the Bundestag, where they will discuss important issues in expert talks, among others with the department of the Federal Ministry of the Interior responsible for minorities as well as with the CDU/CSU group of expellees, repatriates and German minorities, and have the opportunity to establish personal contacts.
On 8 November, the programme will take place at the Documentation Centre "Flight, Expulsion, Reconciliation" and will start with a guided tour including a discussion with the Director of the Documentation Centre's exhibition, Dr. Gundula Bavendamm. This will be followed by expert discussions with the "Stiftung Verbundenheit mit den Deutschen im Ausland" (Foundation for Connectedness with Germans Abroad) and with the Commissioner for Foreign Cultural and Educational Policy of the Federal Foreign Office, Anna Bartels. In the evening, there will be an opportunity for networking at a joint dinner in cooperation with the parliamentary group "Minorities". Various members of the parliamentary group "Minorities" will meet the participants again the following day for a specialist discussion in the Bundestag. A further opportunity for personal exchange with members of parliament is offered at an evening event dinner with representatives of the SPD parliamentary group in the Bundestag and the deputy chairman, MdB Dirk Wiese.
Internal AGDM working sessions will also take place on 7 and 9 November, where important guidelines for the future will be set and posts will be allocated. Among other things, a new spokesperson and the office of youth coordinator will be appointed this afternoon.
You can find the full programme of the conference here
Insights into the conference are continuously available on our social media channels:
https://www.facebook.com/fuen.berlin
https://twitter.com/AGDMBerlin