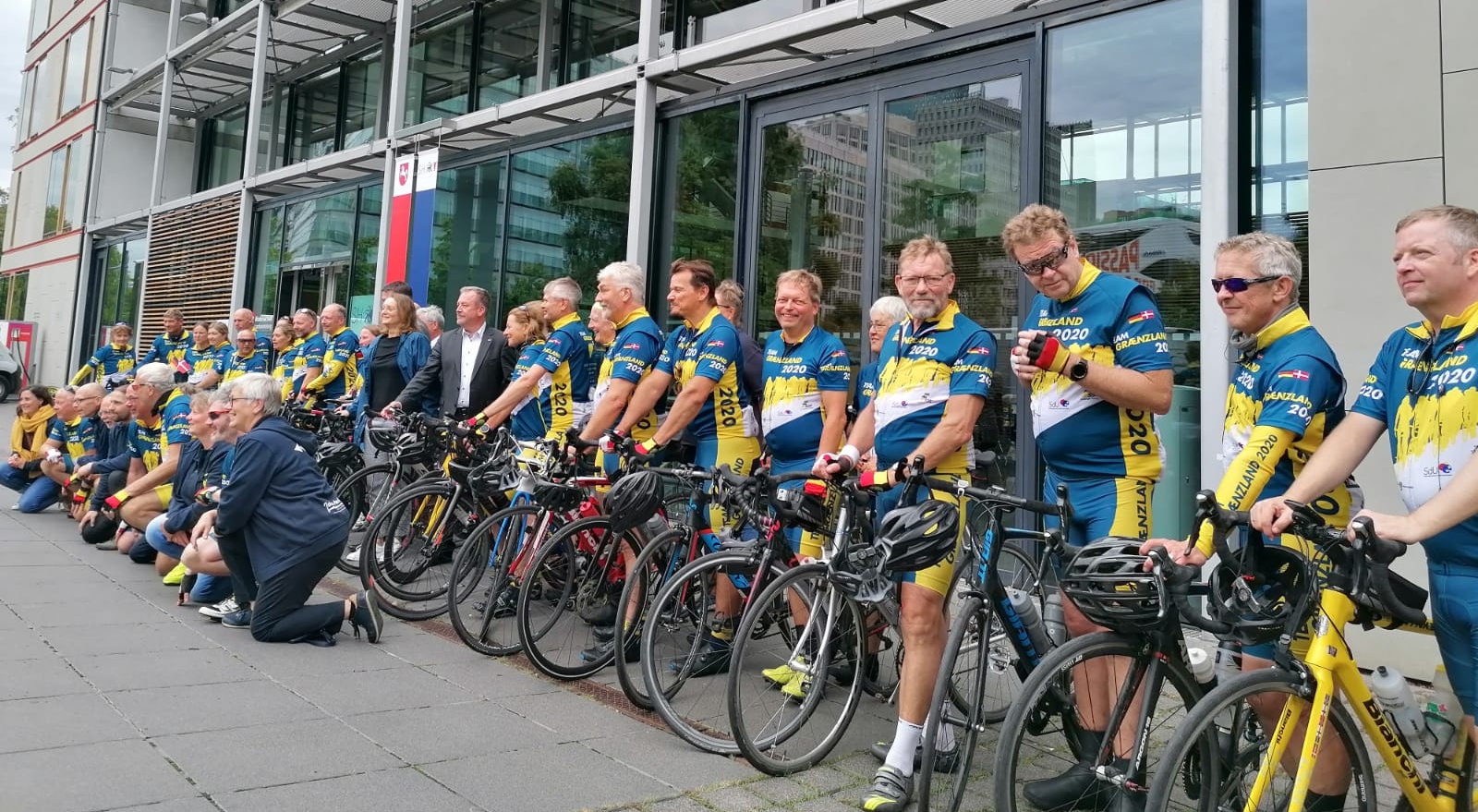 Sporting advertising for minorities: Team Grænzland rides 1000 kilometers on a bicycle to Berlin and Copenhagen
25.08.2021
30 German and Danish cyclists, together the "Team Grænzland", are currently on the tour of their lives: to make their very special region even better known and to fight for minority rights, they are covering almost 1,000 kilometers on their bikes. The ride started last weekend in Pattburg/Padborg, Denmark, from where it now continues to Copenhagen via the German capital Berlin.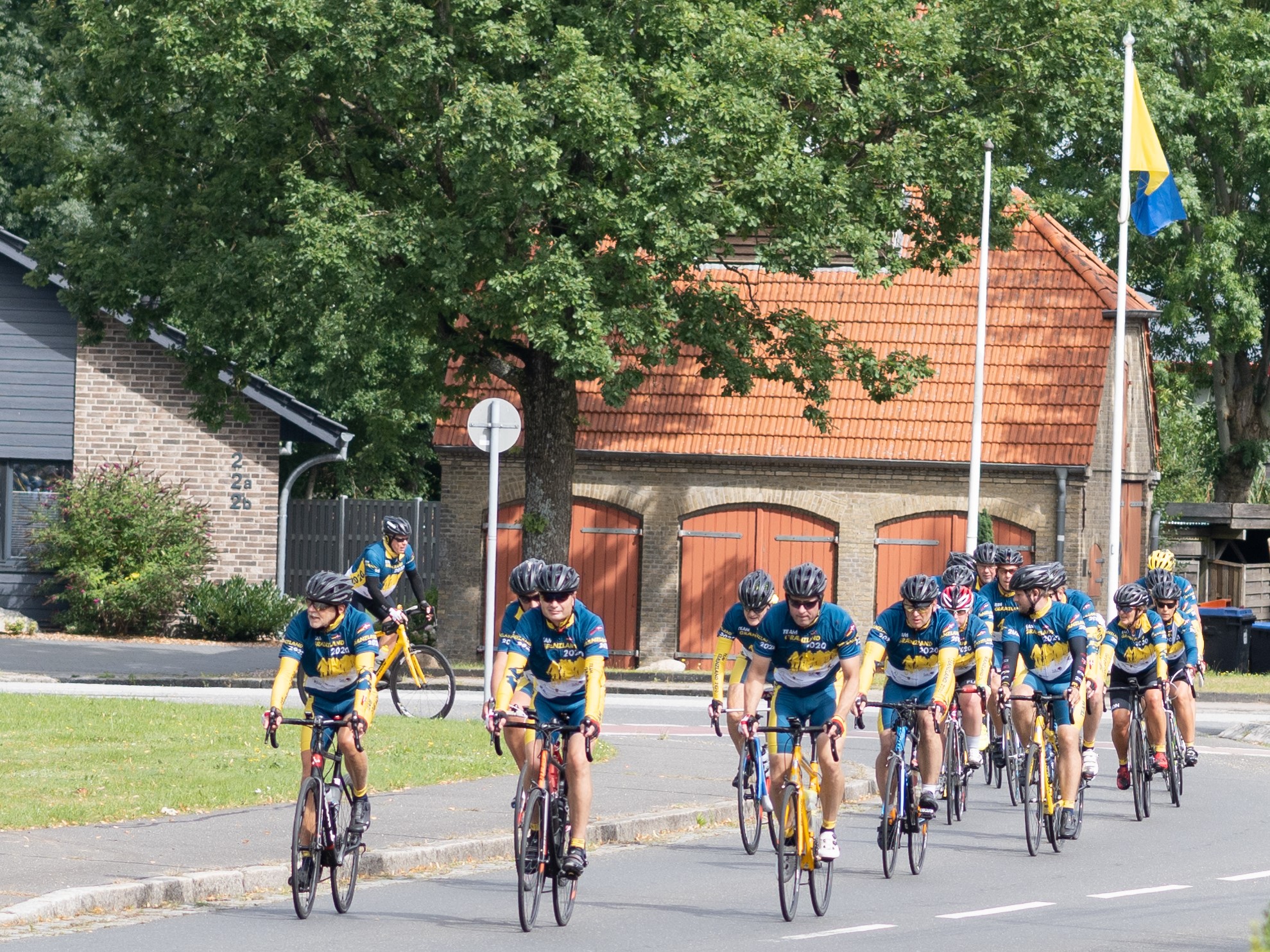 Photo: Rasmus Meyer, SSF
The bike ride is also intended to draw attention to the 100th anniversary of the minority, which was celebrated in 2020; the event had to be postponed to this year due to the pandemic. In 1920, the border between Germany and Denmark was redrawn after a peaceful referendum – the birth of the German minority in Denmark and the Danish minority in Germany. "It is the story of a region that has developed from being against each other to being with each other to being for each other," says Uwe Jessen, captain of the cycling team and secretary general of the Bund Deutscher Nordschleswiger, the umbrella organization of the German minority in Denmark. "The two governments in Copenhagen and Berlin don't always keep an eye on the needs of the borderland" – the cycling tour is intended to help put the minorities on the political radar more.
Upon the arrival of the Grænzland team in Berlin, a political reception was held at the Schleswig-Holstein State Representation, including greetings from the Head of the State Representation, State Secretary Sandra Gehrken, the Danish Ambassador Susanne Hyldelund and the Federal Commissioner for Minorities, Prof. Dr. Bernd Fabritius. The team of FUEN Berlin also met the cyclists at this event.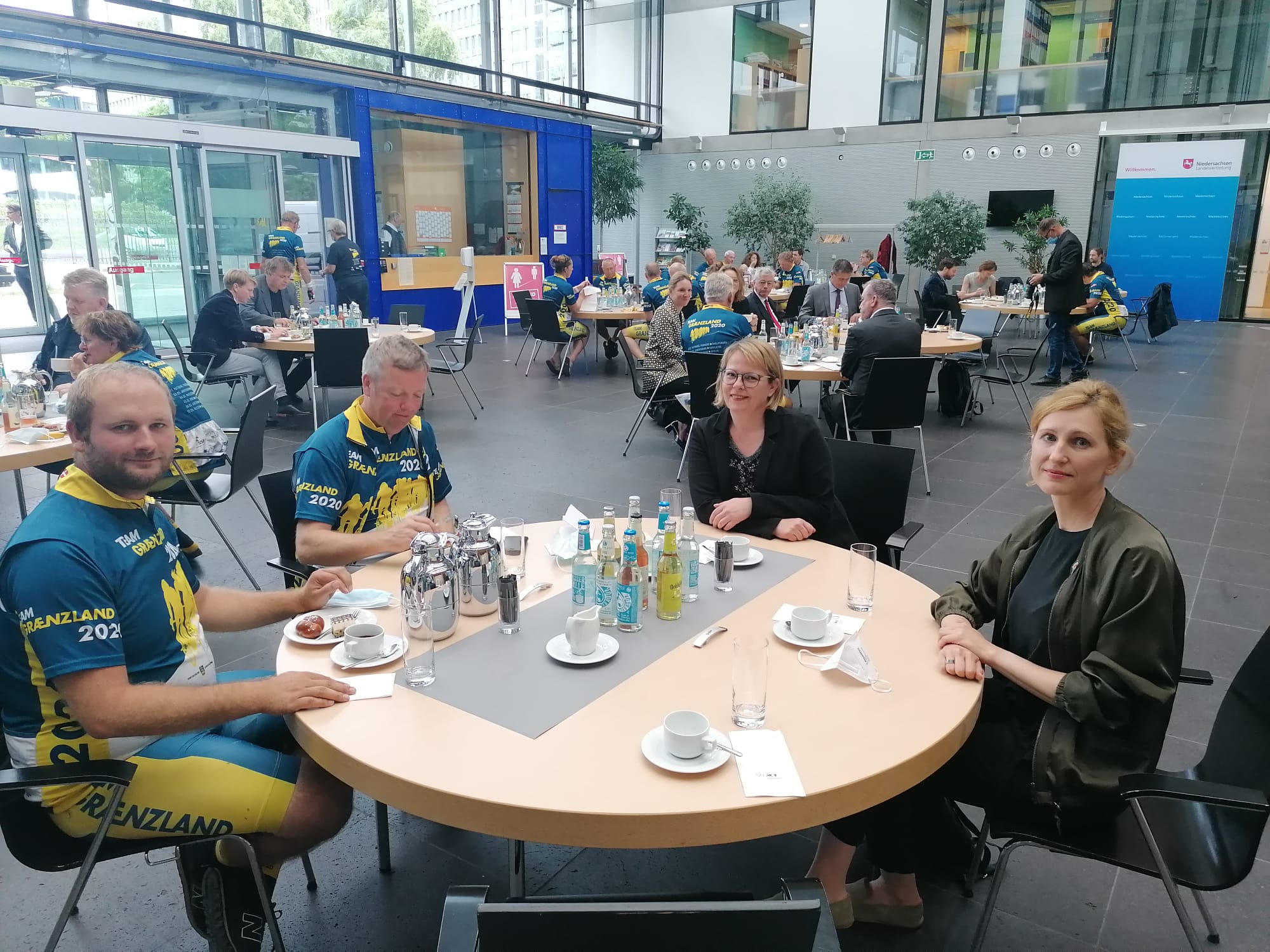 Team Grænzland and Team FUEN: Lasse Tästensen and Uwe Jessen from Northern Schleswig in conversation with FUEN Secretary General Éva Pénzes and Renata Trischler, AGDM Coordinator. Photo: Brodhauer
On August 26, the tour will end in Copenhagen at Christiansborg with greetings from Rasmus Helveg Petersen of the Folketings Presidium as well as the designated German Ambassador Pascal Hector.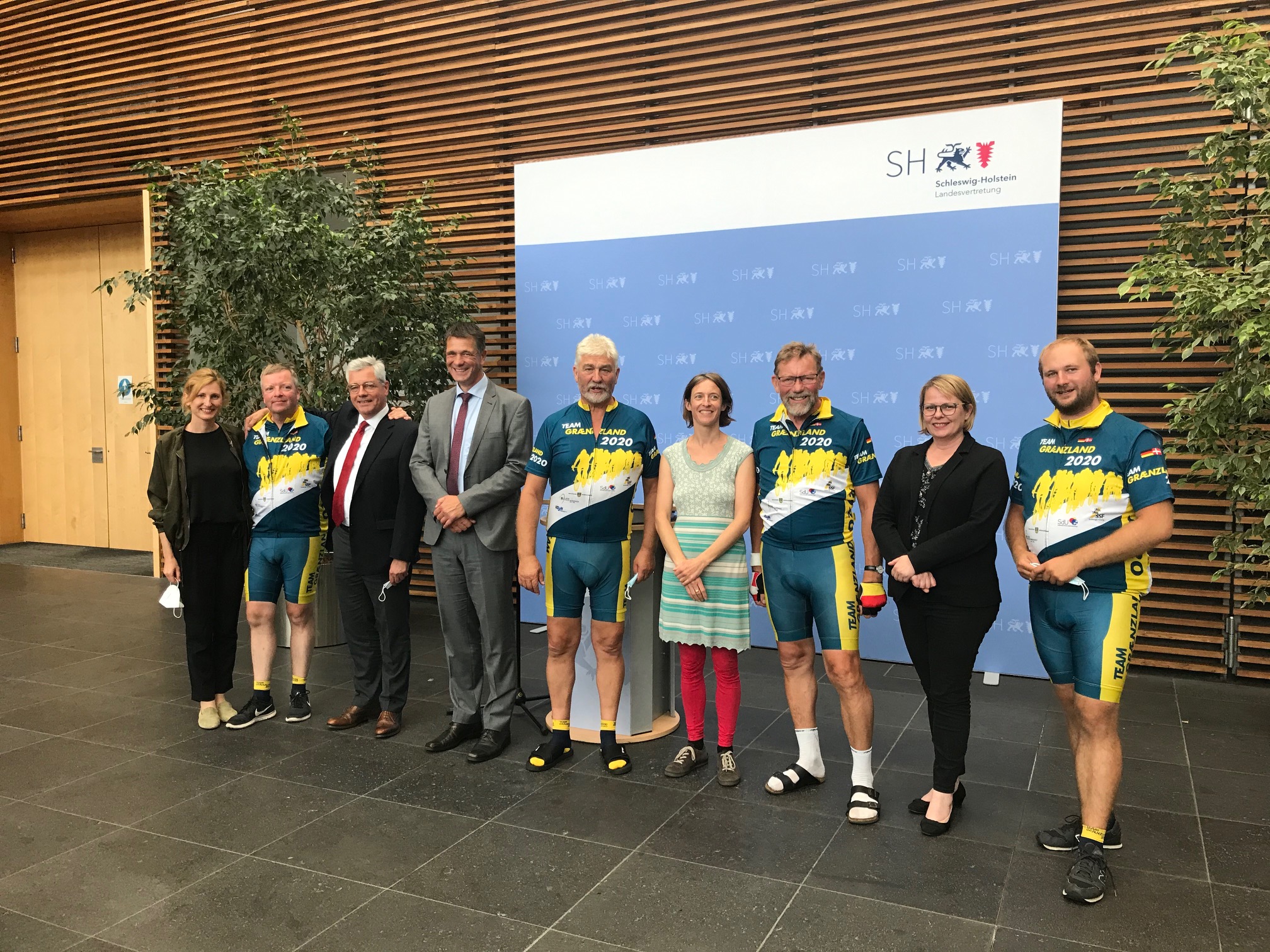 On the photo (from left to right): Éva Pénzes (FUEN), Uwe Jessen (BDN), Jens A Christiansen (SSF), Jörn Fischer (SSF), Hinrich Jürgensen (BDN), Bérengère Vogel (FUEN), Gösta Toft (BDN/FUEN), Renata Trischler (FUEN-AGDM), Lasse Tästensen (BDN)