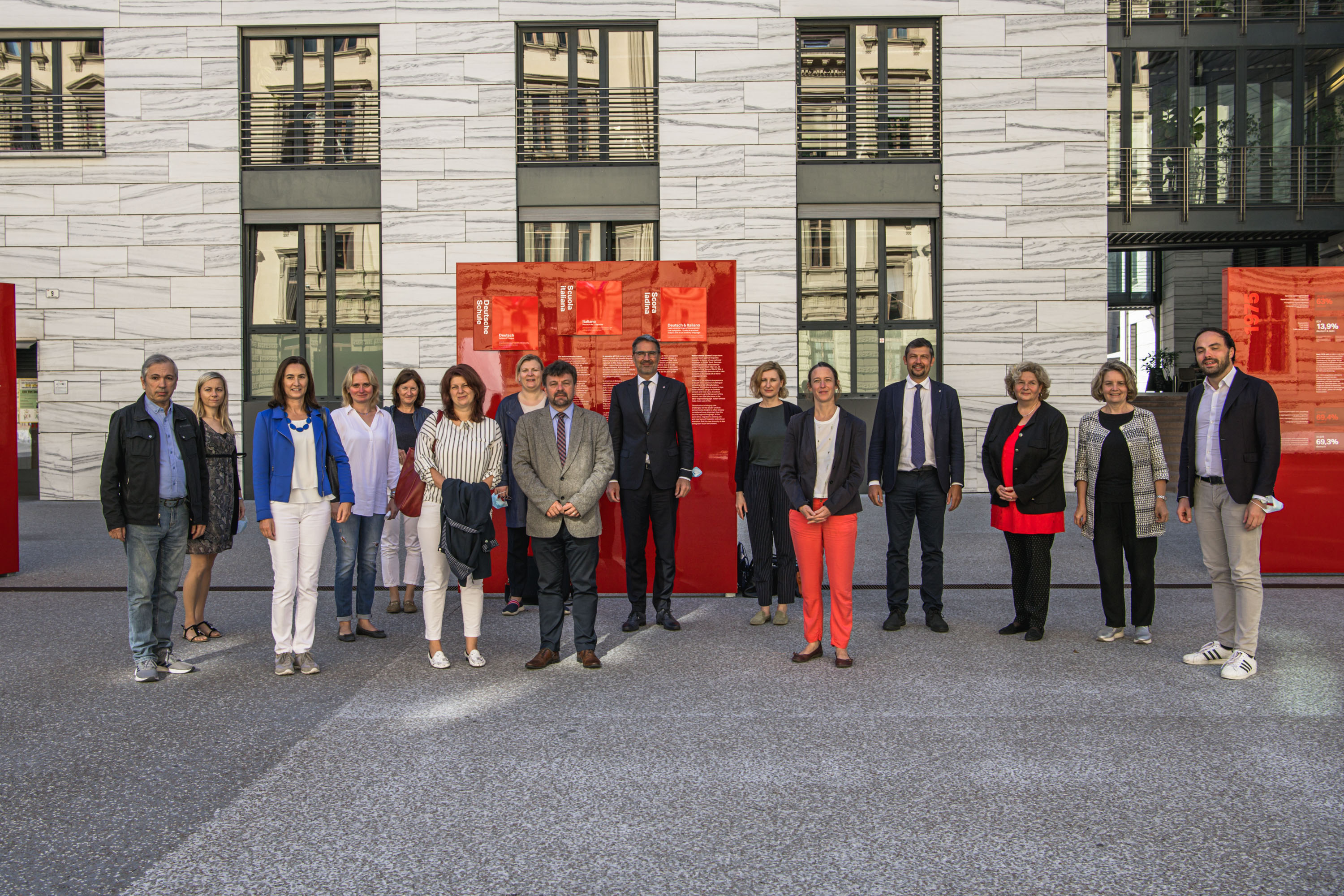 How do children learn different languages at the earliest possible age?
29.09.2021
Experts from the European minority communities met in Bolzano on 27-29 September 2021 to learn about South Tyrolean education models, exchange experiences and discuss new research findings. At the Annual Meeting of the FUEN Education Working Group in Bolzano, the focus was on early education: How can multilingual education succeed from an early age? What structures must be in place? Participants from more than ten European countries dealt with these and other questions.
The programme included lectures, discussions and study visits to various educational institutions of the minorities resident in South Tyrol, Ladins and the German-speaking community, as well as a visit to the EURAC Institute for Applied Language Research in Bolzano. In working sessions, the participants analysed current research results, exchanged information about the situation in their home regions and best-practice examples.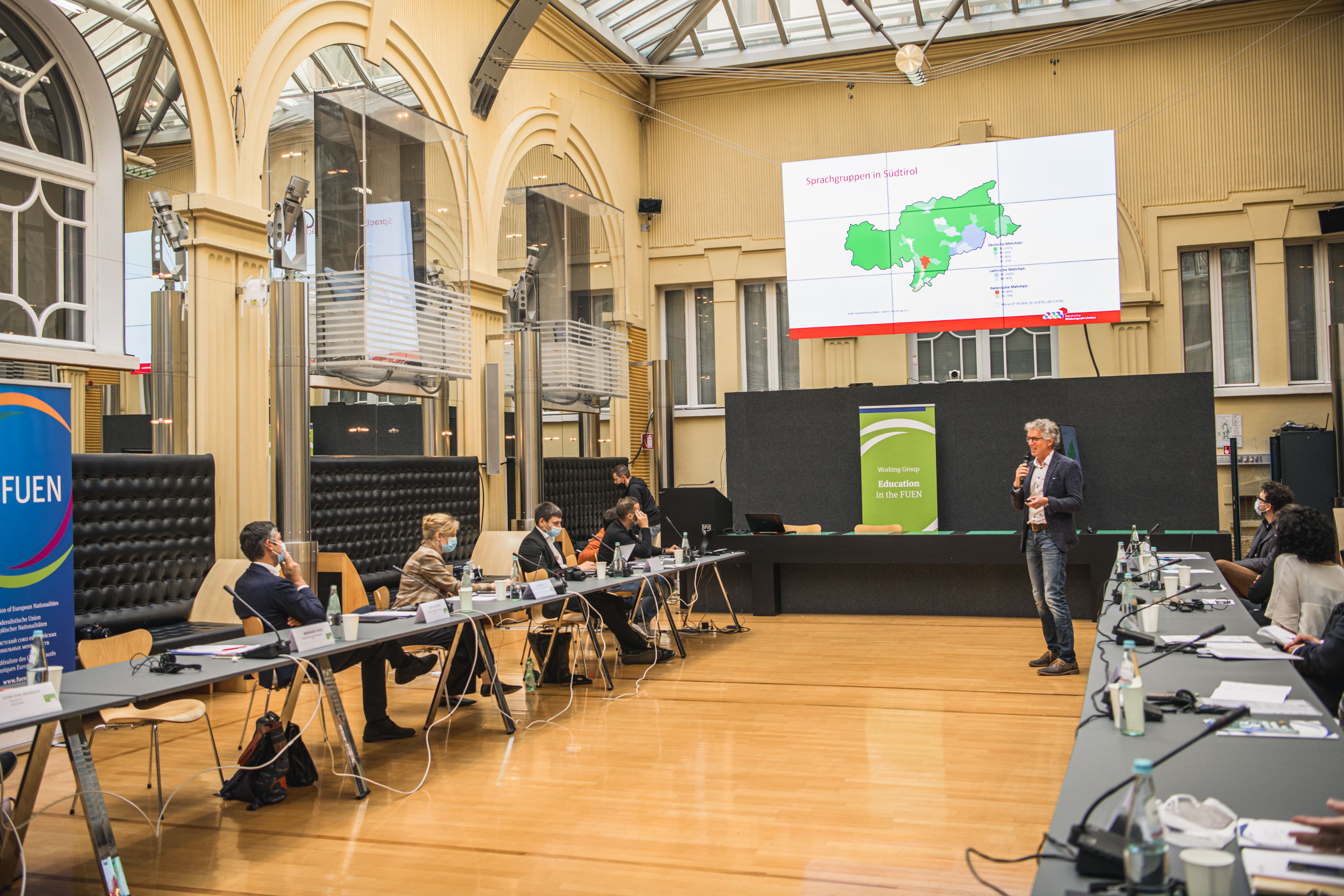 photo: Andreas Senoner
"For ethnic minorities, education in their mother tongue is essential to safeguard their language and culture," said Daniel Alfreider, FUEN Vice-President and Deputy Governor in South Tyrol. "This meeting of the Education Working Group was therefore an important occasion to exchange views on educational models and projects."
The South Tyrolean education system is very special: it is considered the oldest example of trilingual education in Europe – Italian, German and Ladin are the languages of instruction there. Direct insights into practice were provided during visits to a school of the German language group in Bolzano as well as to a Ladin kindergarten in the small mountain village of Ortisei, where the children learn from an early age to link the three languages with one colour each.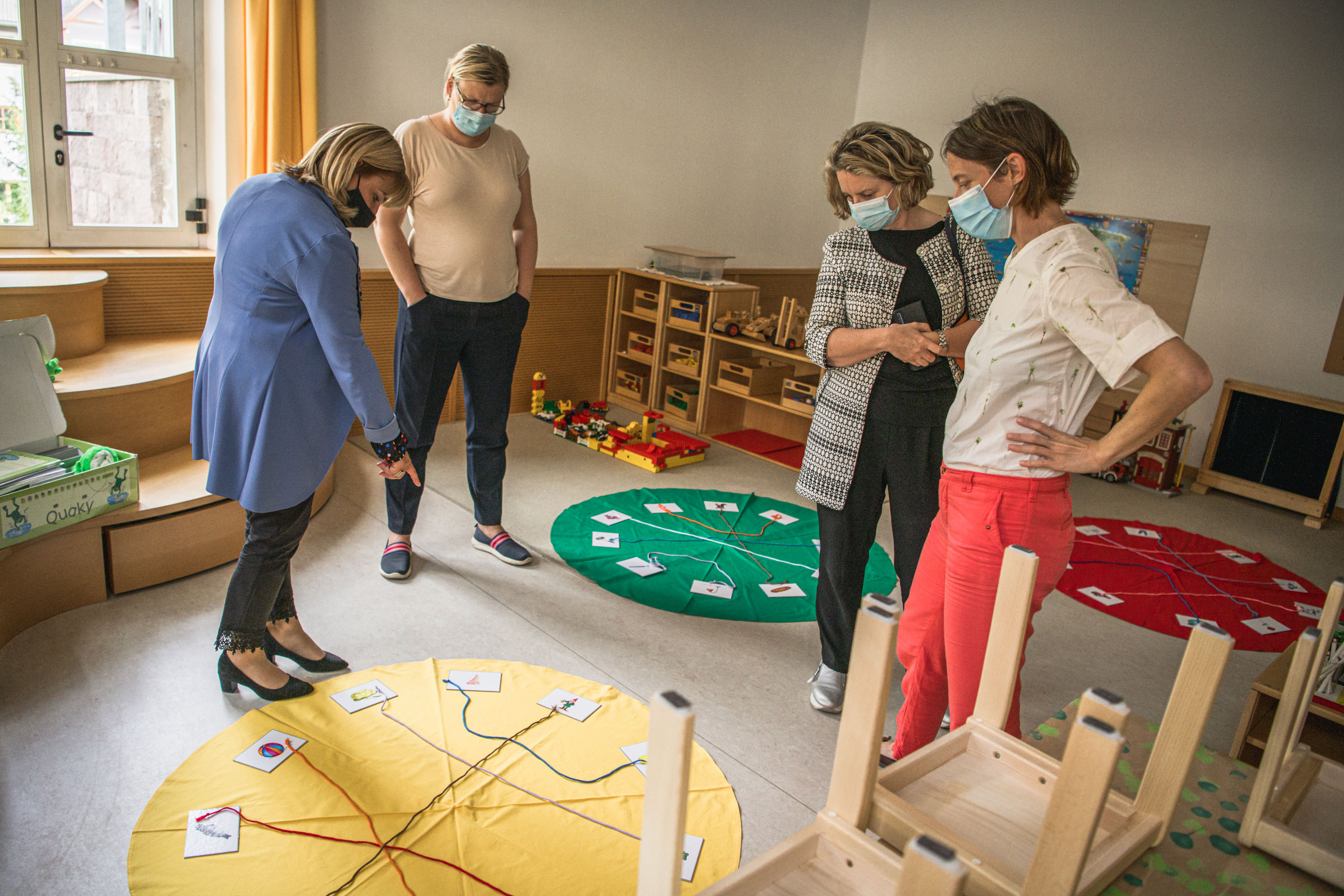 Visit at a Ladin kindergarten. photo: Andreas Senoner
The importance of involving science in the development of educational models became particularly clear at the annual meeting. Linguist Prof. Ulrike Jessner-Schmid (University of Innsbruck) gave an insight into her two-year study on multilingual education in Ladin kindergartens and explained: "Early multilingualism has a positive effect on a linguistic and cognitive level."
"The minorities in South Tyrol are leading the way in the field of early education. I am pleased that the participants took home so many positive impressions and received important impulses for further work," says FUEN General Secretary Éva Adél Pénzes. "Here, every child is treated as an equal and is optimally supported with the individual linguistic prerequisites. It was impressive to see how the educators put their heart and soul into their work. At the same time, it became clear that all of this became possible only because the politicians set the course for it."
More photos of the meeting are available in the photo gallery on our website.