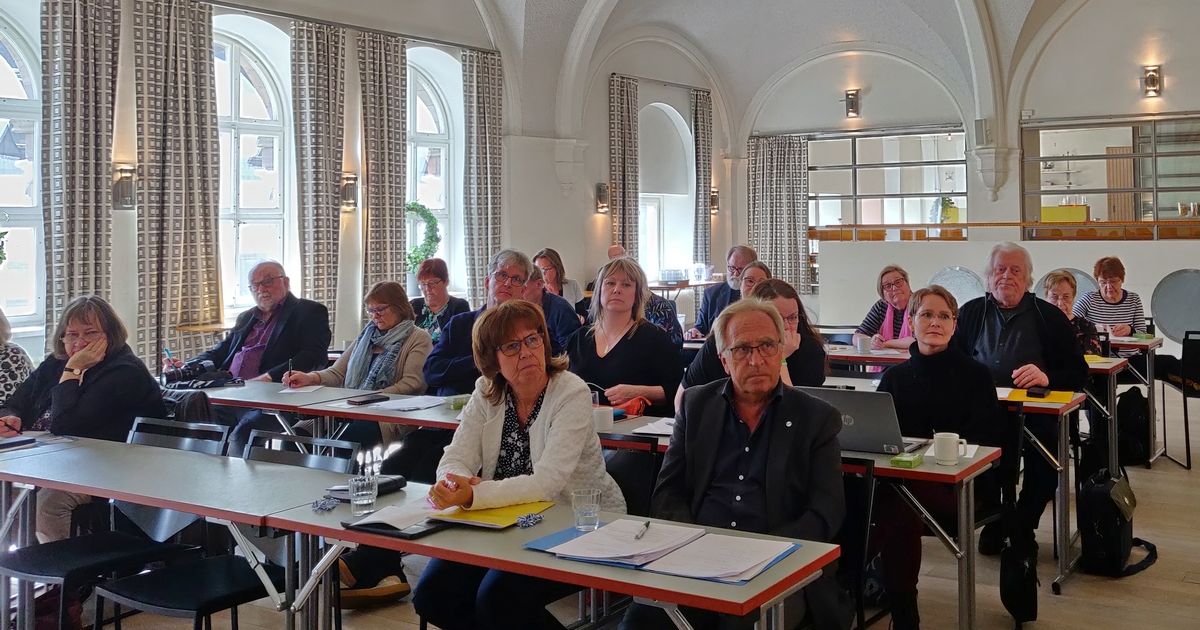 Support for the MSPI from the Sweden Finnish Delegation
30.03.2019
On Saturday, 30 March 2019 FUEN president Loránt Vincze took part in the assembly of the Sweden Finnish Delegation. The leader of the umbrella organisation of autochthonous European minorities and langugae groups and Member of Parliament of the Swedish parliament Roger Haddad, first vice chair of the committee of education told the audience during the Annual Assembly of the Sweden Finnish delegation in Stockholm what the EU and the Swedish parliament can do to promote Finnish in Sweden.
Finnish is an official EU language, but the current mainstream approach of the EU, with fewer programmes and bigger projects as well as tougher requirements in terms of co-funding, bank guarantees etc. makes it difficult for small languages to compete for the same funding as bigger languages. With the Minority SafePack Initiative FUEN wants a specific programme or budget line for smaller language communities. To include protection of national minorities and the promotion of cultural and linguistic diversity objectives in the European Regional Development Fund, the large Finnish population in northern Sweden would benefit and it would prove that Finnish is an asset and an economic added value. A single European copyright law and freedom of service and reception of audio-visual content would enable the Finnish community in Sweden to watch live sports broadcasts and other programmes, such as parts of the news broadcasts.
The Sweden Finnish Delegation is the umbrella organisation of the Sweden Finnish national minority in Sweden at the national level, while its member organisations are active on local and regional levels.
MP Roger Haddad, devoted to the protection of national minorities expressed his support for the European Citizens' Initiative and endorsed the Pact between minority and majority.
In an interview for the Finnish news on Sveriges television, SVT, the Swedish public broadcasting corporation, Mr Vincze explained how the MSPI would contribute to strengthening the national minorities in Sweden, the Finns, Sámi, Roma, Jews and Tornedalian Finns.