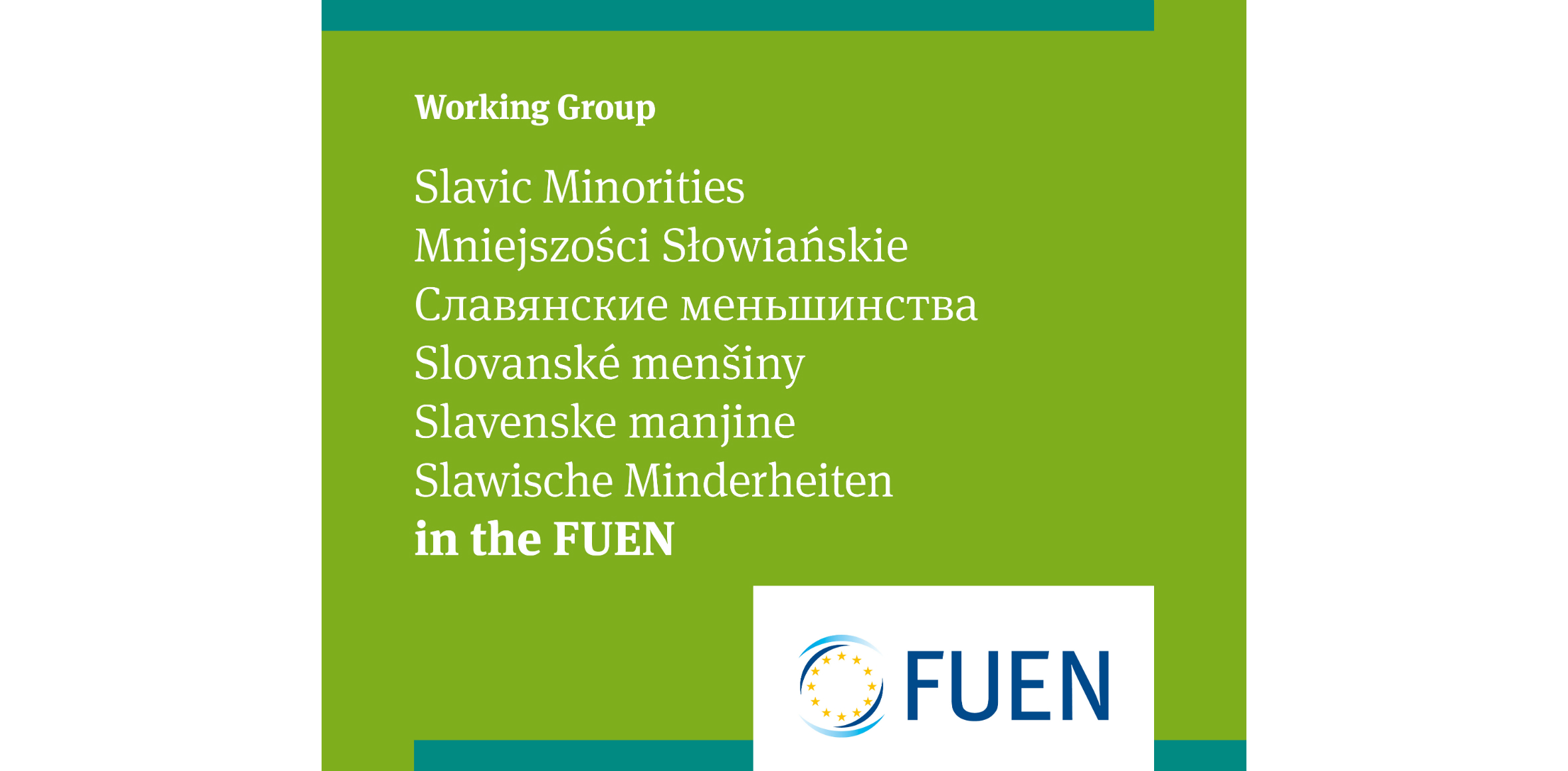 Slavic member organisations of the FUEN meet for their 22nd Annual Seminar in Carinthia / Koroška
11.11.2019
The 22nd Annual Seminar of the Working Group of Slavic Minorities inside the FUEN takes place this week in Carinthia/Koroška, Austria. Modalities of creating a long-term and peaceful "coexistence" between the minority and the majority, the widening gap between urban and peripheral areas and the advantages and opportunities at the microeconomic level (municipalities and communes) arising from the characteristic features of minority communities are going to be discussed from the 14th of November 2019 until the 17th of November. Examples of best practice will be presented by the host minority of Carinthian Slovenes. The main focus during the work sessions will lie on the strengths and successes of minority groups.
The Annual Meeting will be opened on the 14th of November in Bleiburg/Pliberk by the Mayor Mr. Stefan Visotschnig, AGSM Spokesperson Mr. Bernhard Ziesch, and the host organisations SKS and NSKS.
The second day starts in Klagenfurt/Celovec with a meeting with the Governor of Carinthia Dr. Peter Kaiser and a series of keynote lectures with a title "Perspective-change: from a conflict, through dialogue to consensus"organized by the Minority Office of Land Carinthia. The first seminar part will focus on the protection of minorities at regional level. In Carinthia a new state constitution is in place, which mentions the Slovenian ethnic group for the first time. In the afternoon the participants will visit the municipality of Globasnitz / Globasnica with Mayor Bernard Sadovnik. This event will focus on acceptance strategy and multilingualism at the community level (in the administration, school authorities, the public, sports, tourism, multilingual town signs).
The third day of the meeting starts with presentations of best practices of the Carinthian Slovenes, with keynote speeches by leaders of AACC – Alpe-Adria Centre for Cross-border Cooperation, Slovenska Gospodarska Zveza – Slovenian Trade Association, Zadruga – Agricultural and market cooperative, Skupnost Južnokoroških Kmetic in Kmetov – The Community of farmers in southern Carinthia. During the day the current situation of Slavic minorities in Europe will be discussed and the regural working meetings will take place. On Saturday evening the members of the working group will participate in the EUROPEADA 2020 group draw.