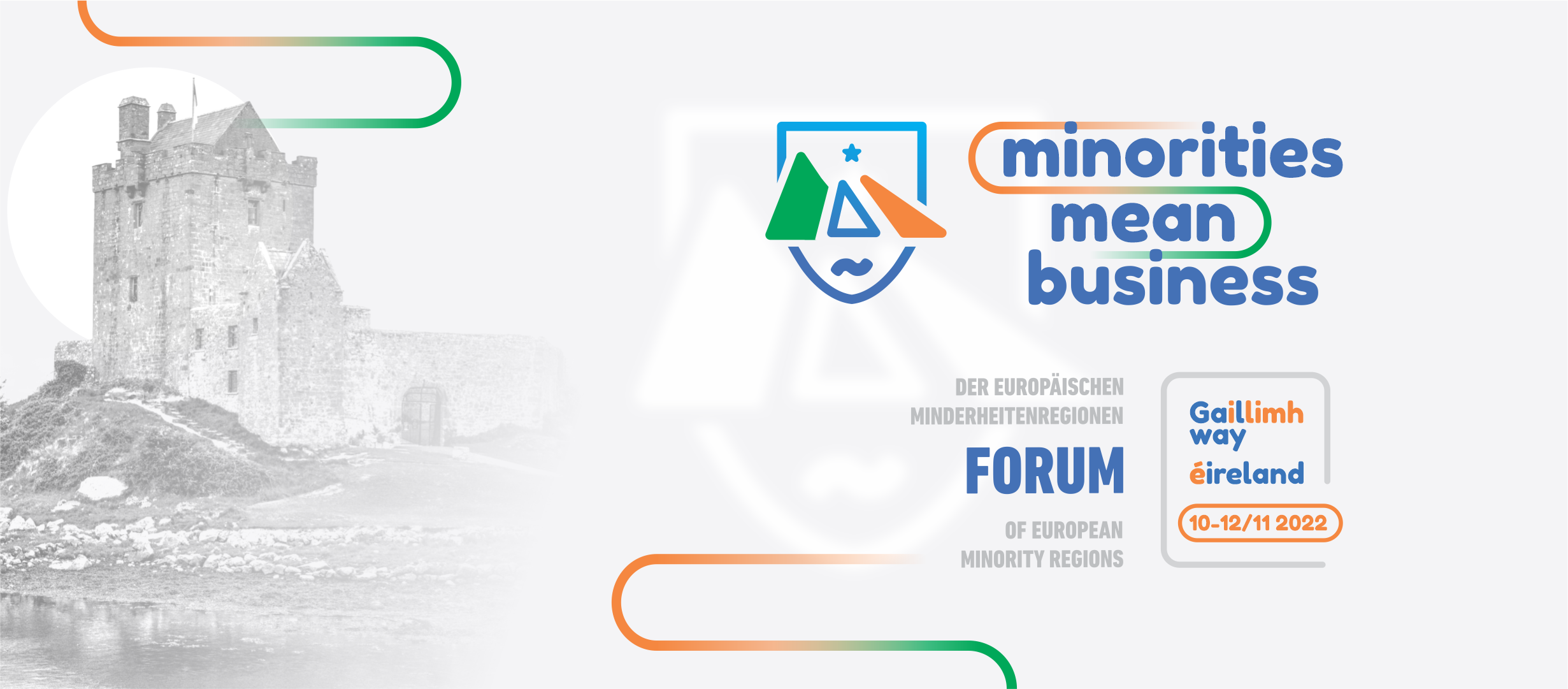 Minorities mean business: the Forum of European Minority Regions goes to Ireland
20.10.2022
Minorities mean business: How a different language and culture can attract investors and tourists? – this is the question the upcoming Forum of Minority Regions is framed by. The 6th Forum of European Minority Regions, focusing on minorities in tourism and the use of the minority language in the private sector, will take place on 10-12 November 2022 in Galway/ Gaillimh, Ireland, and FUEN cordially invites you to take part in it!
Tourism has an impact on smaller languages and cultures. The local language and culture is an added value that can make a region more attractive to tourists. In many regions the minority language and culture can bring an 'exotic flair' to the region that is appealing for tourists. In many countries, thanks to a different regional language and culture, tourists feel like they are abroad even though they are on vacation in their own country. On the other hand, tourists are driving up prices so that the locals can barely make a living. These aspects will be discussed at the conference's first panel.
The second panel discussion deals with the use of minority languages and productive activities. How can you promote the use of the smaller language in the private sector? How can you persuade companies to offer services in the minority language and how can you encourage customers to request services in the smaller language, their mother tongue?
How can you make young people proud of their language and culture with various projects so that the number of speakers no longer decreases but increases? We will find answers in the last session, which deals with promoting regional identity and languages among young people in Ireland, the UK and Brittany.
How can you improve the image of the language and make using the 'minority' language cool or sexy? On the last day we will organize a study visit to the Aran Islands, one of the few areas in Ireland where everyone still speaks Irish. They are a perfect example of how a smaller language and culture cannot only be preserved but also promoted.
To register for the conference, please visit the website: https://forum.fuen.org/. If you have any further questions, please contact us at info@fuen.org.