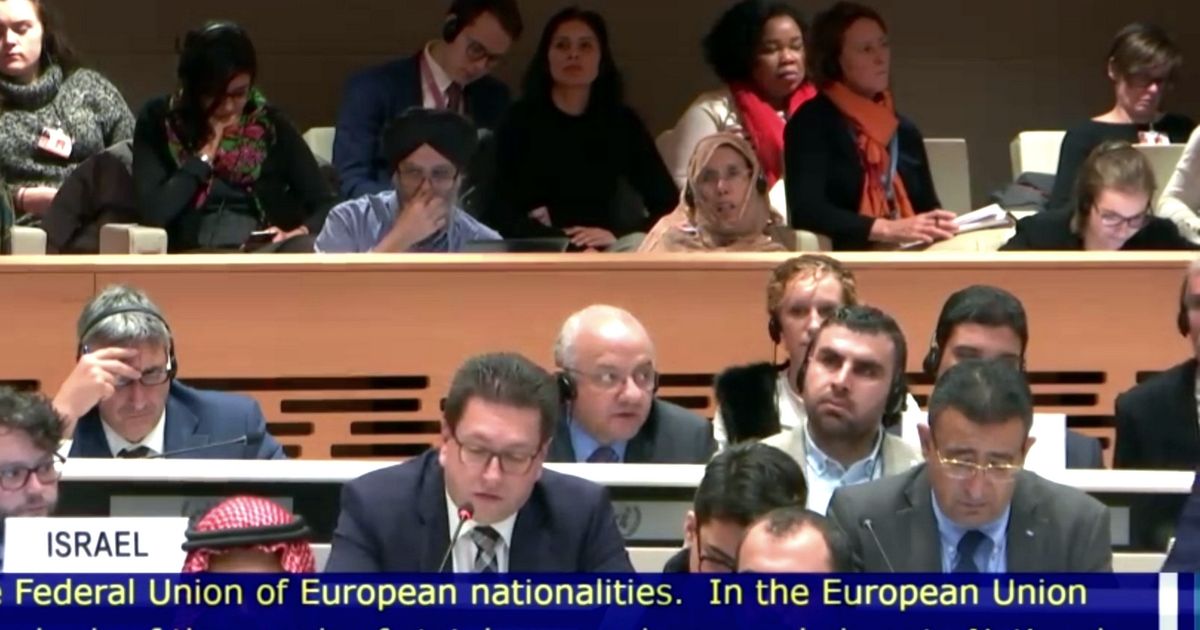 Loránt Vincze at UN's Forum on Minority Issues: the rights of stateless people are a key issue for the FUEN
29.11.2018
FUEN's president proposed to the United Nation's Forum on Minority Issues to include a call for EU member states on the adoption of the relevant proposals in the Minority SafePack Initiative. At the Forum held in Geneva on 29-30 November Loránt Vincze pointed out that there are hundreds of thousands of stateless persons in the European Union, and many of them belong to national minorities, such as the Roma or third-country nationals like Russian communities in the Baltic States. A stateless person may not be able to travel or work legally. As a result they have to contend with inequality and discrimination.They cannot fully enjoy their human rights and fundamental freedoms. They are often marginalised, excluded from education, healthcare, social assistance and the right to vote.
The rights of stateless people are a key issue for the FUEN, and this is why the Minority SafePack Initiative proposes the adoption of amendments to EU directives that allow for the approximation of the rights of long-term stateless persons and their families to those of EU-citizens – explained the President of the FUEN.
By April 2018, more than one million citizens supported the Minority SafePack Initiative. As such, it has been the most significant European project in the field of minority rights of the last decades, said Loránt Vincze, asking for the support of the Forum.
Such a multilateral approach seems important in the case not only of stateless people, but also of autochthonous minorities, because the dialogue between majority and minority seems blocked in several European states, he added, giving examples from his home country of Romania, where the state is refusing to address the concerns of the Hungarian community.
The UN Special Commissioner on Minority Issues Fernand de Varennes has already expressed his support for the Minority SafePack Initiative at FUEN's Annual Congress in Leeuwarden in June 2018.