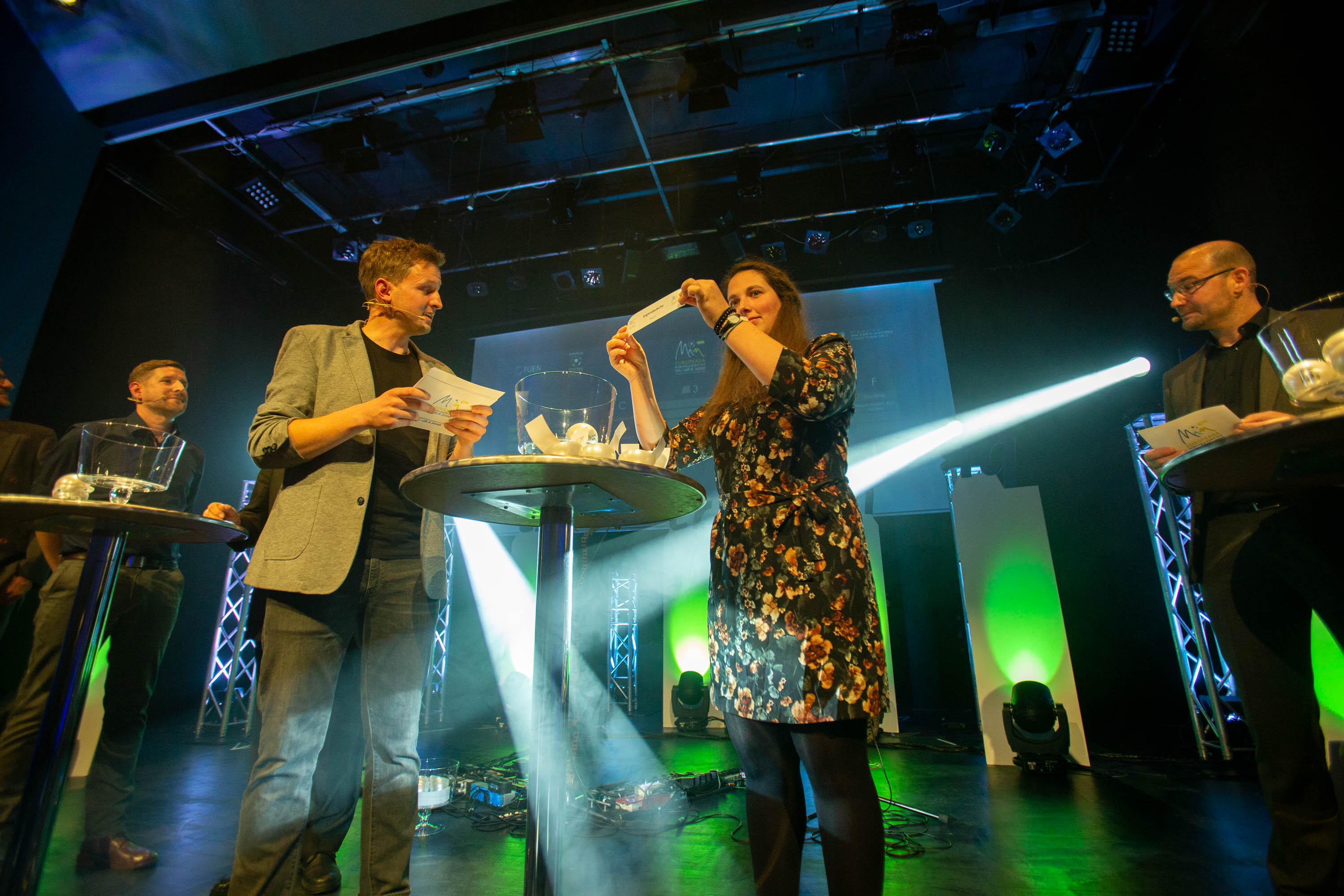 EUROPEADA 2020: this is going to be 24-7 fun!
16.11.2019
Two minorities celebrating a 100 year jubilee will open next year's EUROPEADA in Carinthia, Austria: the host Team Koroska (Carinthian Slovenes) will face Team Nordschleswig (Germans from Denmark) on the opening day of the European football championship of national minorities. A record number of teams will compete between 20-28 June 2020. The 24 men's and 7 women's teams found out their adversaries in the group stage on Saturday, 16 November 2019 at the official draw held in Sankt Kanzian – Skocjan.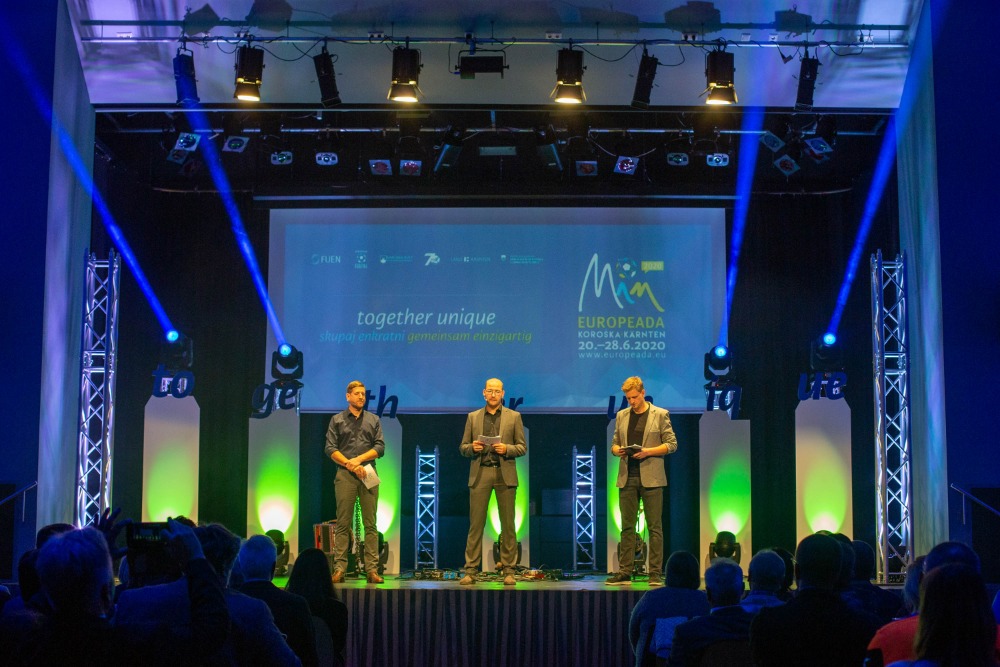 The event, moderated by the Markos three - Marko Loibnegger, Marko Oraže and Marko Haschej was in fact a spectacular show, a good preview of what to expect next year. The competing teams, the FUEN Presidium and staff, local organizers and sponsors were present at the draw, which could be followed live on the FUEN and EUROPEADA 2020 Facebook pages. One of the highlights of the evening was local band Matakustix presenting the official anthem of the EUROPEADA.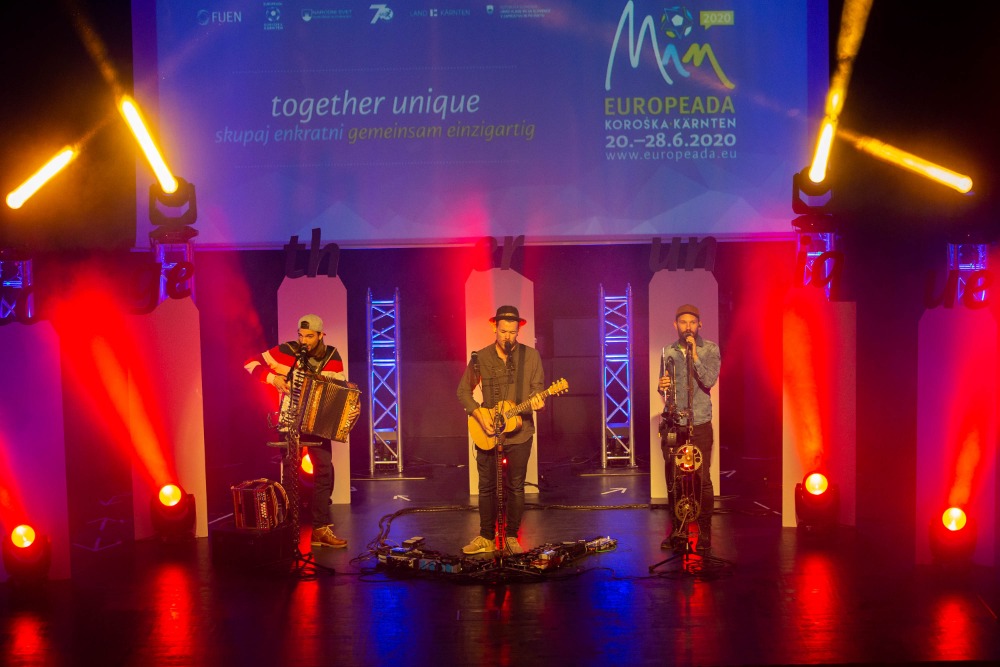 "During the year we speak about so many serious things, sometimes it is good to have a week of fun. The EUROPEADA is up to big things next year, and we can all be the winners of this tournament by getting together, showing our values an sending a positive message to the majority" – said FUEN President Loránt Vincze at the official draw.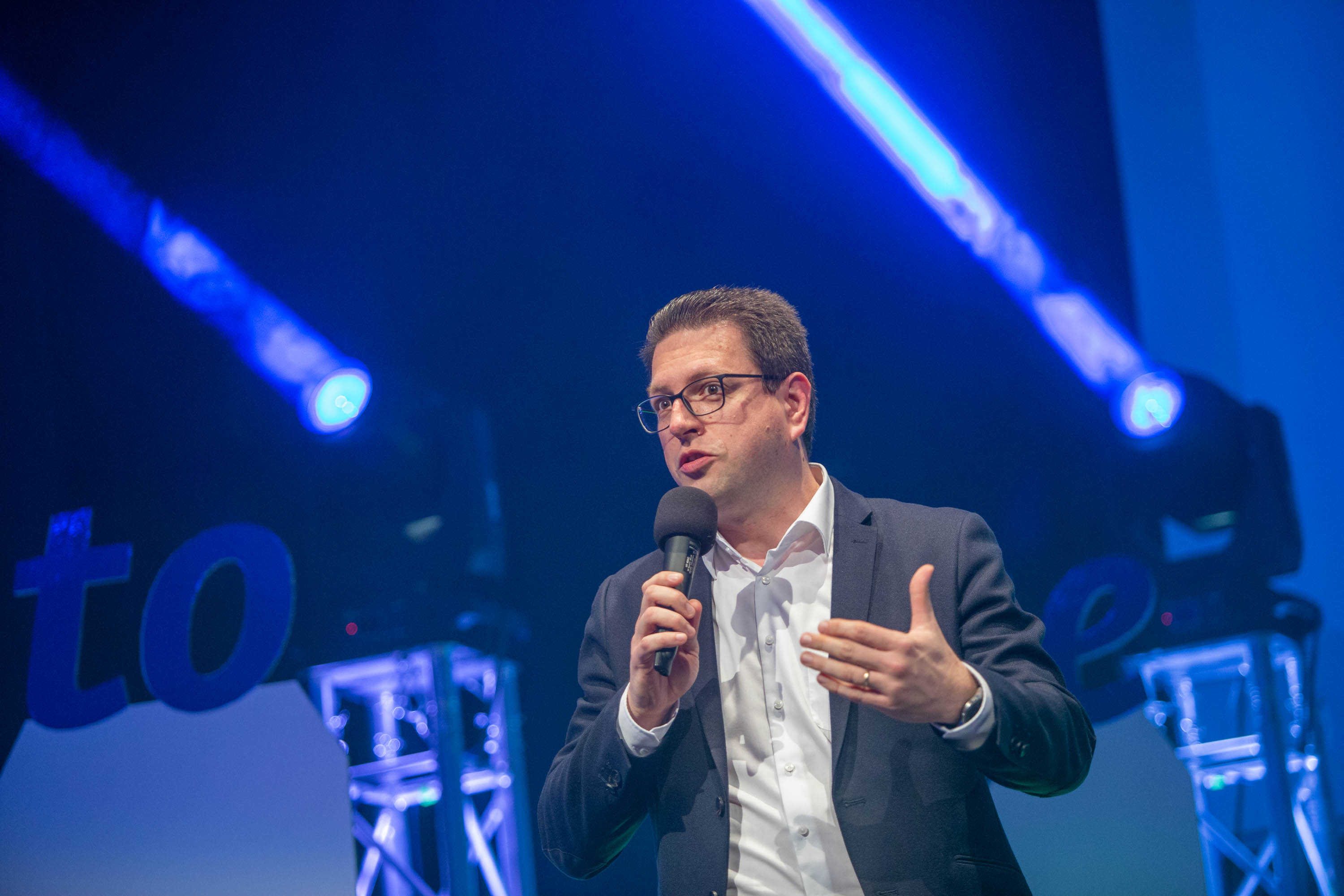 The representative of the Republic of Slovenia, Robert Kojc from the Office of Slovenes from Abroad highlighted the importance of the fact that the tournament targets young people and sportsmen, and said that the EUROPEADA is also welcomed in Slovenia, as some of the games are going to be played there.
Stefan Sandrieser, member of the regional parliament Karnten Landtag said that politics also have the task to set different milestones, and EUROPEADA is such a milestone for promoting constructive dialogue in a very openminded place, also sending an important sign to young people to get involved in sports. "The winner is Carinthia, the winner is sports, the winner is our community", he added.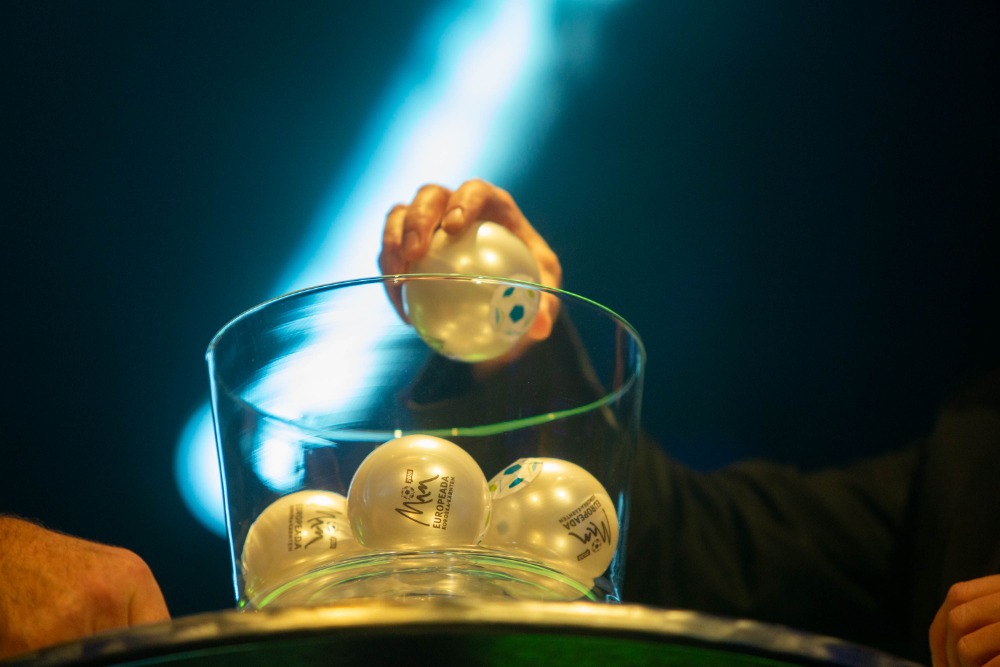 Just like FUEN, both local organizers are 70 this year: the National Council of Carinthian Slovenes and the Slovenian Sport Association. Their leaders, Valentin Inzko and Marjan Velik said they never dreamed of organizing such an event.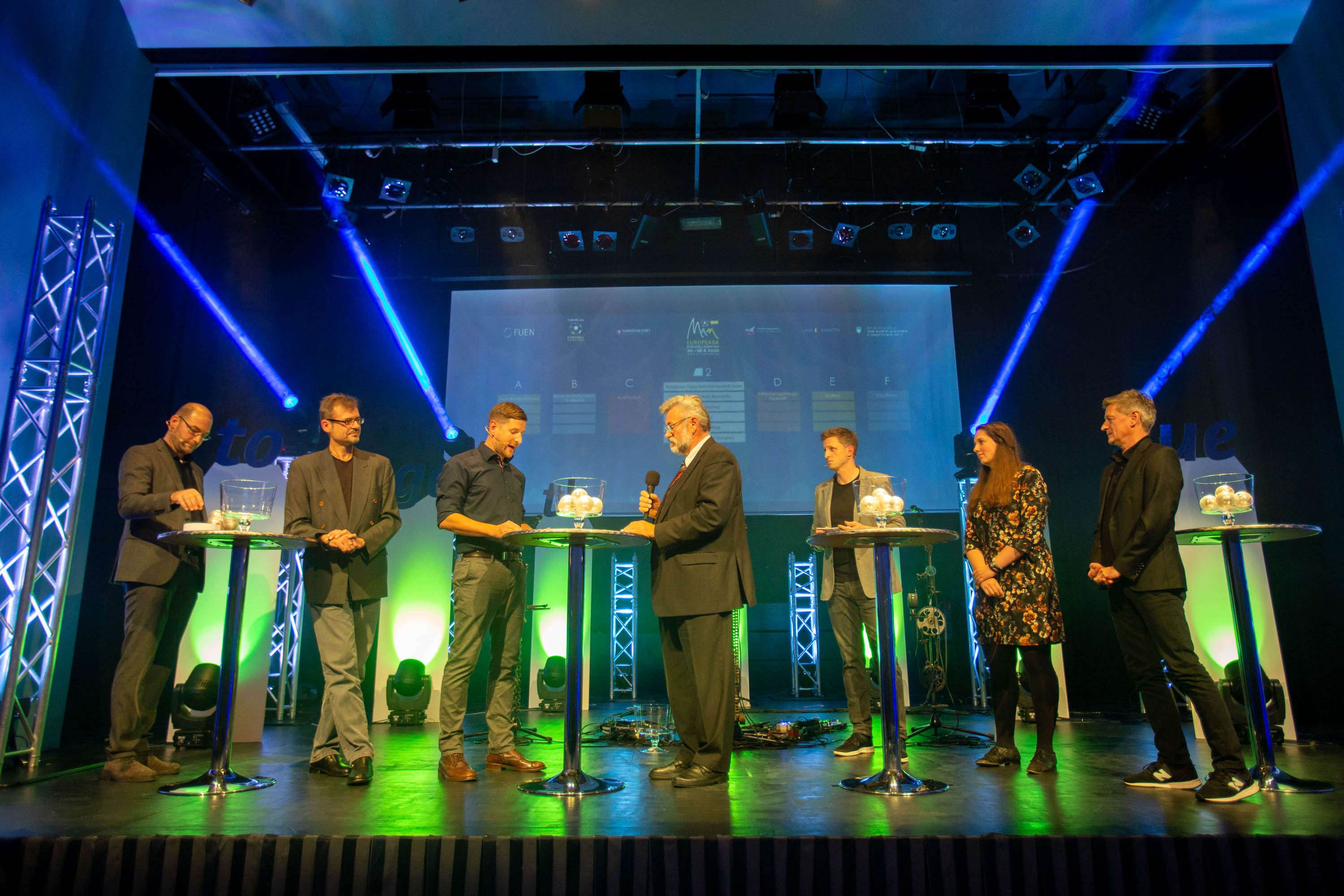 The venues of the championship were also presented at the draw. The representatives of the football teams were offered gifts handcrafted by people living with disabilities at the Caritas workshop.
And finally, the groups for EUROPEADA 2020 are: