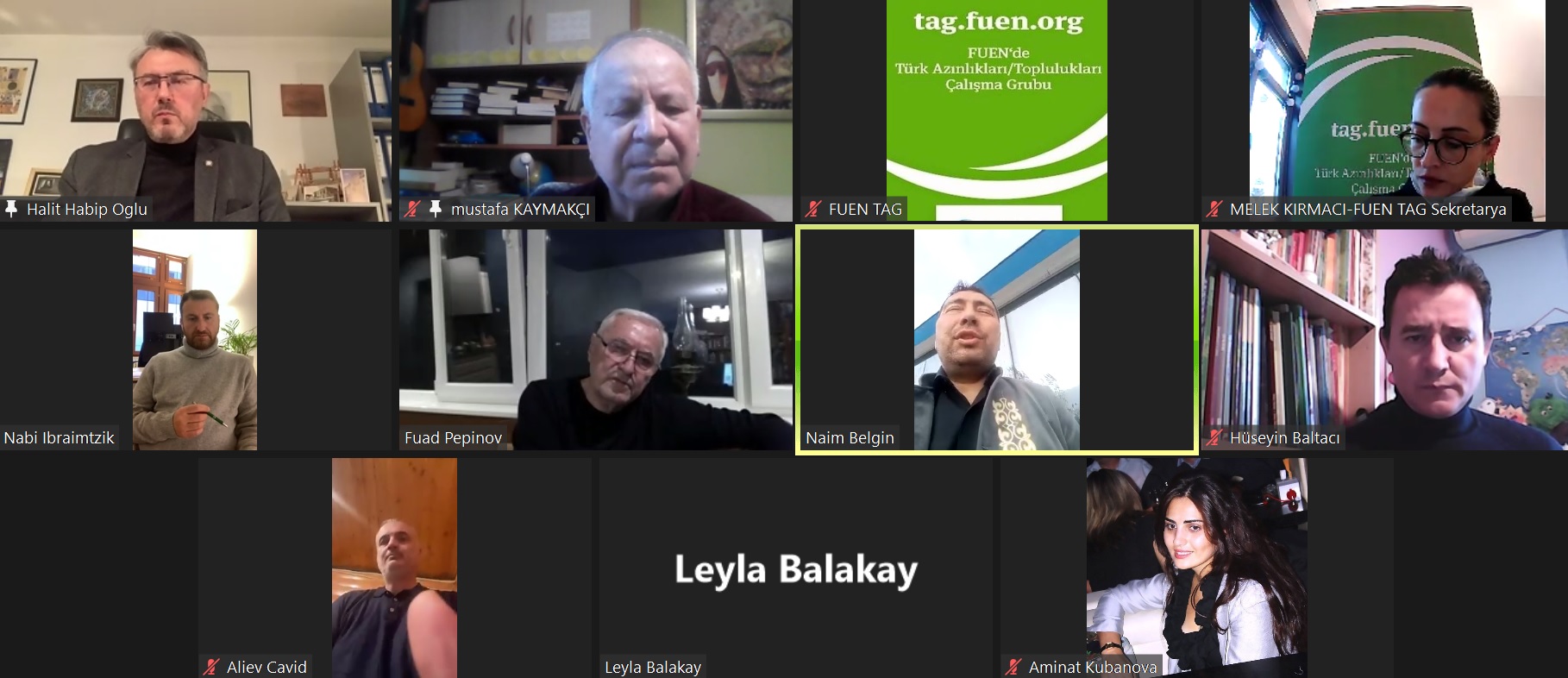 Turkic minorities and communities came together for the 8th Annual Meeting of FUEN TAG
13.12.2022
The 8th Annual Meeting of the Working Group of Turkic Minorities/Communities (TAG) of the Federal Union of European Nationalities (FUEN) took place on 11 December 2022. The online meeting was attended by
the Federation of Western Thrace Turks in Europe (ABTTF)
the Western Thrace Minority University Graduates Association (WTMUGA)
and the Friendship Equality and Peace Party (FEP) representing the Turkish community in Western Thrace,
the Rhodes, Kos and the Dodecanese Turks Culture and Solidarity Association (ROISDER),
the Public Organisation of Meskhetian Turks "VATAN", the Mejlis of the Crimean Tatar People (QTMM),
the Social Organisation for Fostering and Development of the Karachay-Balkar Traditions (Bars El)
and the Tatar Democratic Union from Romania.
At the meeting, which started with the greetings of TAG Speaker Halit Habipoğlu and FUEN Vice-President Nabi İbrahimcik, Habip Oğlu was unanimously re-elected as FUEN TAG Speaker.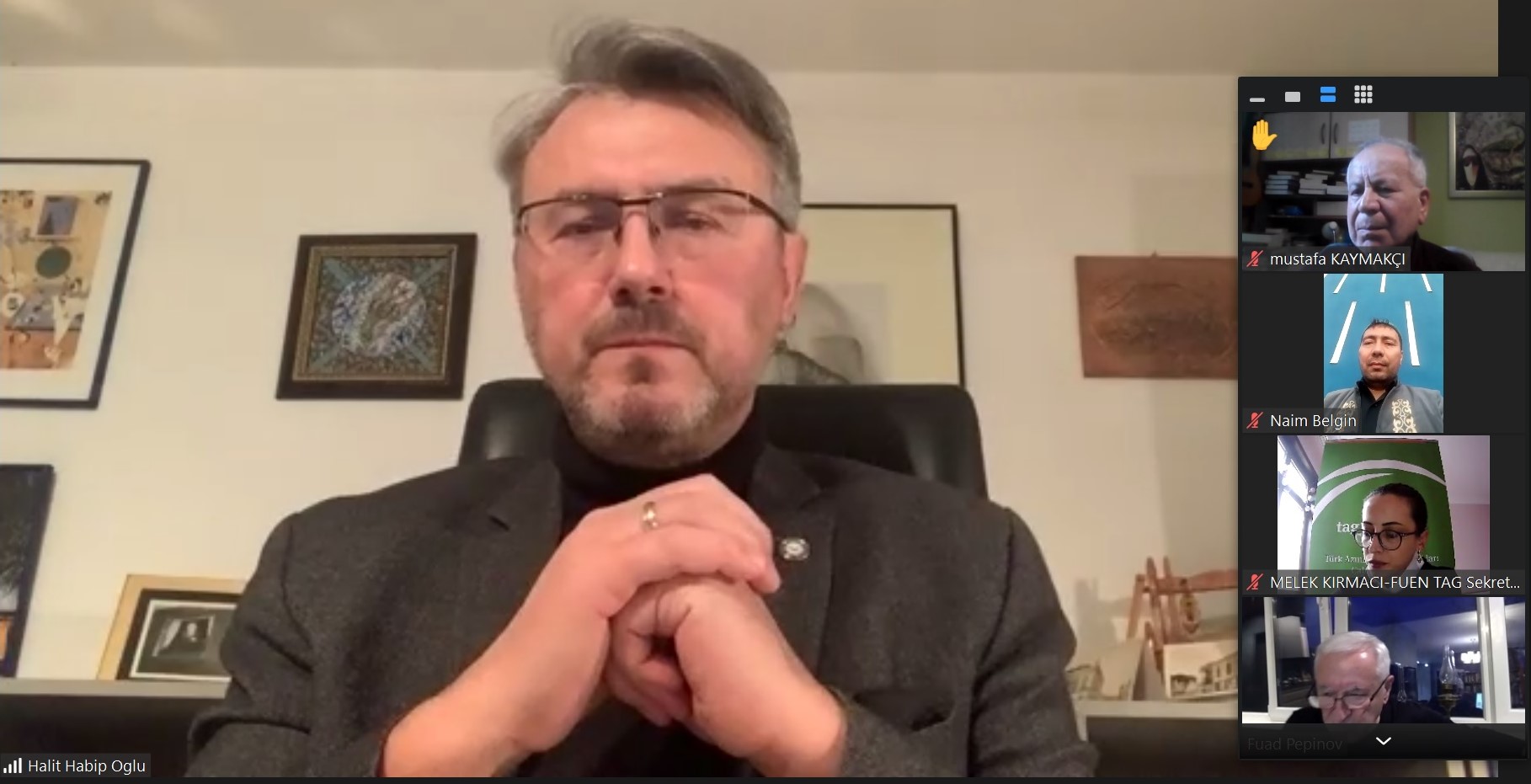 The participating organisations conveyed the important developments regarding the Turkic minorities and communities they have represented since the last annual meeting in December 2021, as well as the activities they carried out in 2022 and planned to do in the near future.
The meeting ended with the discussion of FUEN TAG's 2023 action plan and the identification of the common roadmap for it.