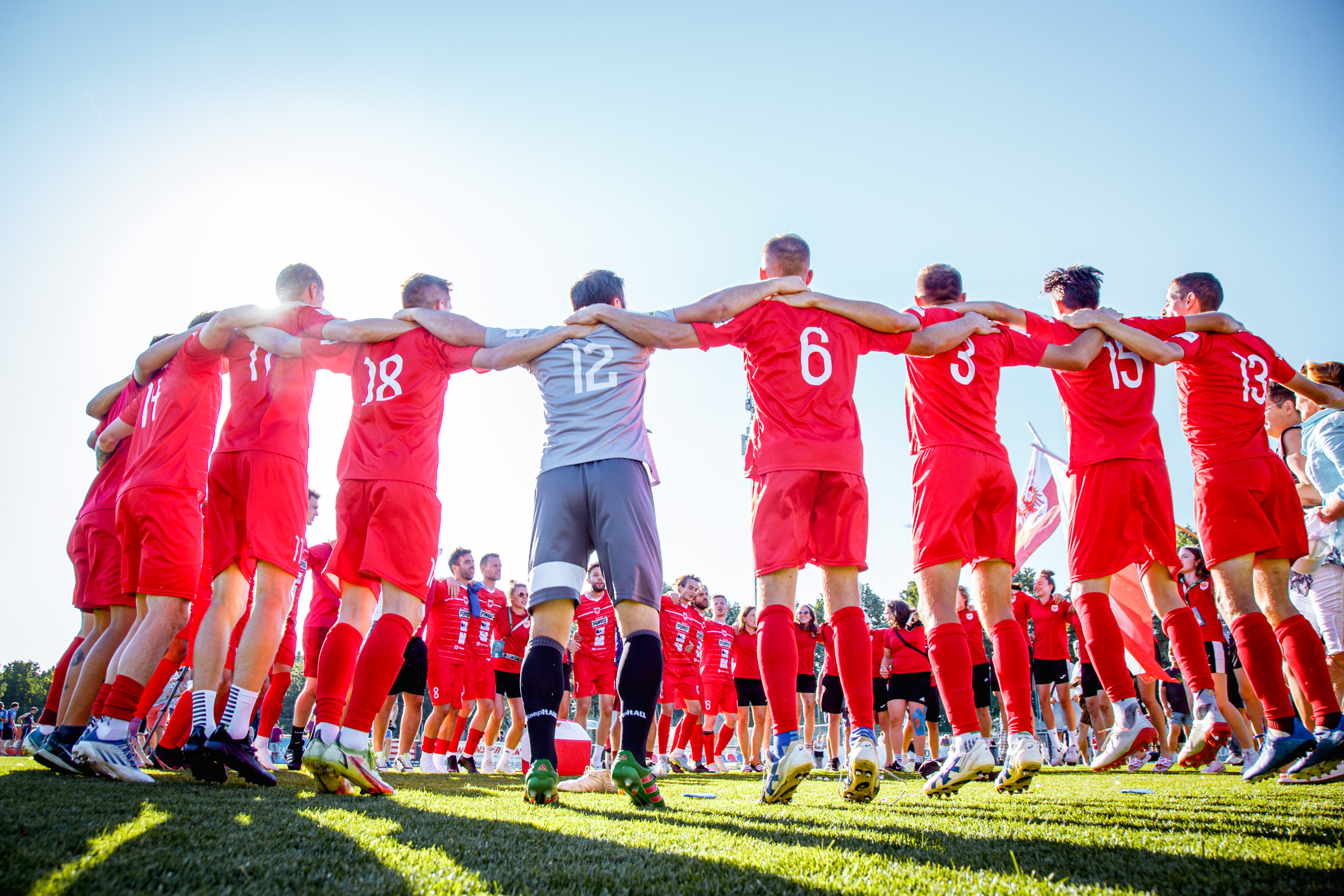 The South Tyroleans and Carinthian Slovenes win the European Championship titles of the 4th EUROPEADA
02.07.2022
Close, hard-fought, loud – both final matches at the Welzenegg Sports Park in Klagenfurt/Celovec were decisive today: Who will be the European Football Champion of the autochthonous national minorities? In the end, the hosting Carinthian Slovenes' Team Koroška, rejoiced in the women's competition, while the South Tyroleans were the winners in the men's competition. The men's team from Carinthia was also close to a win, but in the end they lost 0:1 to South Tyrol in the final.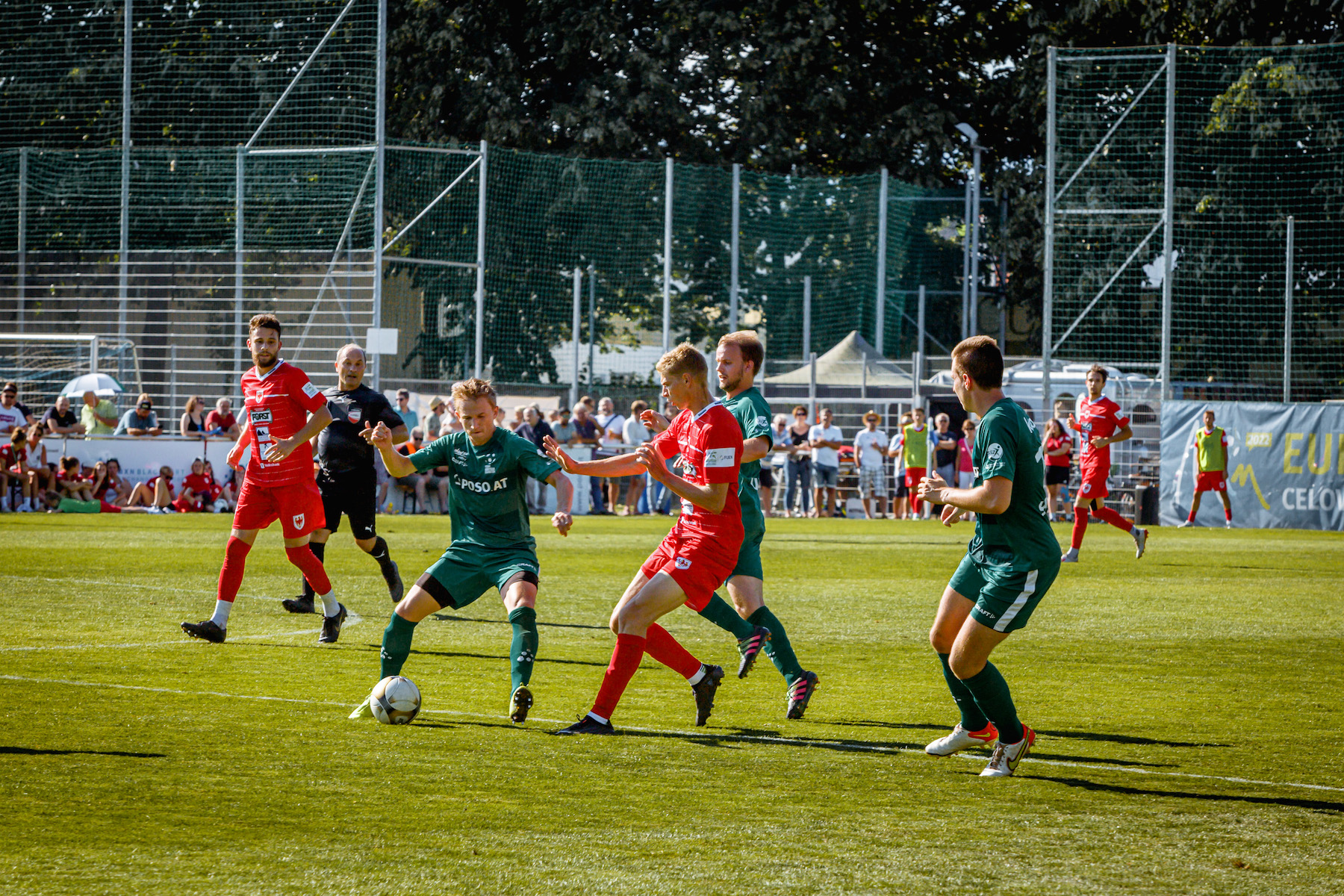 It was not until the 88th minute that Jonas Clementi from Südtirol scored the decisive 1:0 against the Carinthian Slovenes at the Welzenegg Sports Park in Klagenfurt/Celovec, who did not manage to equalise in the final minutes of the game. The team of GErman speakers in Italy thus won the European Football Championship for minorities for the fabulous fourth time in a row. They had already lifted the trophy in Switzerland in 2008, in Lausitz/Germany in 2012 and in their South Tyrolean homeland in 2016.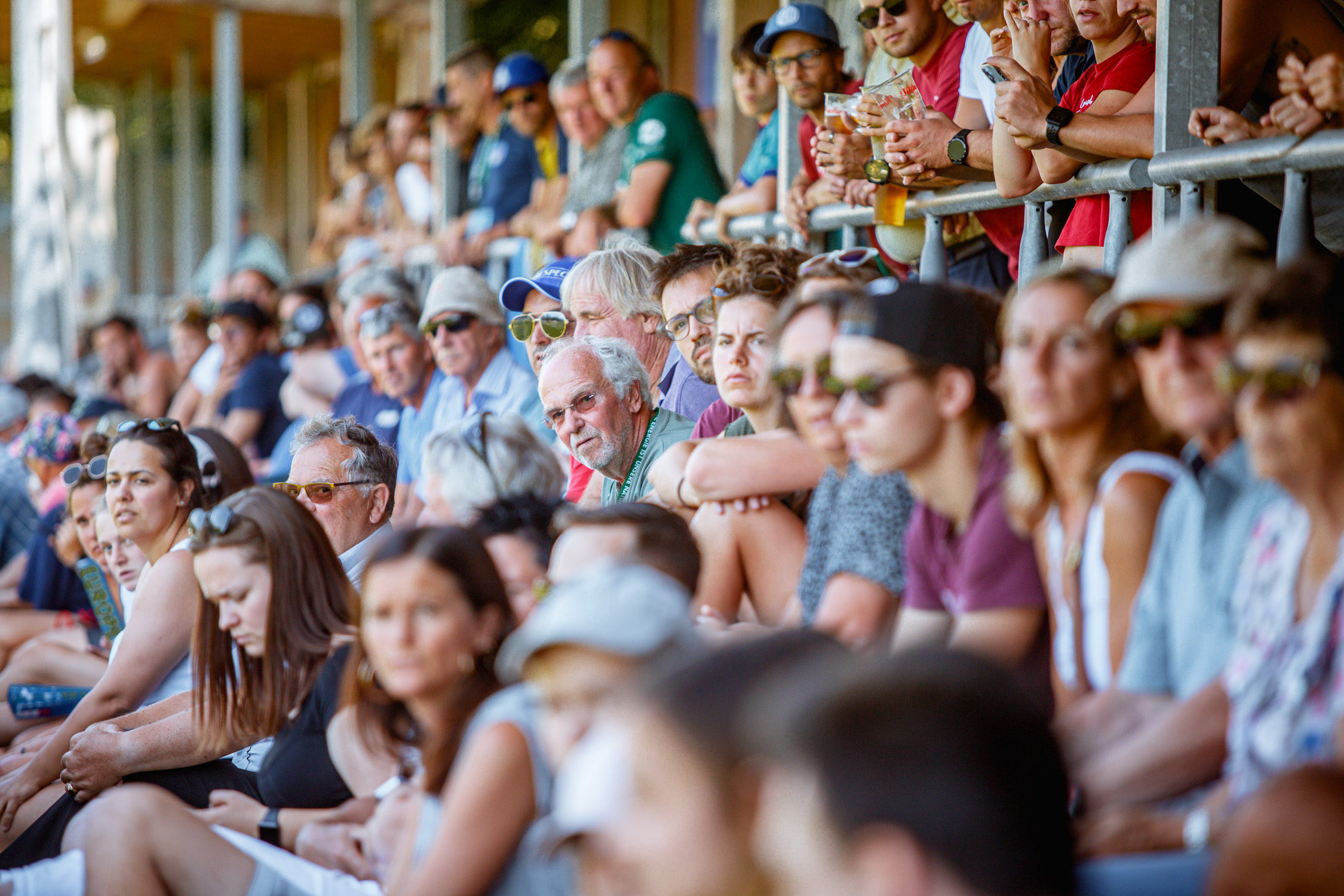 The women's final initially remained goalless and was only decided in a penalty shoot-out: After a 4:2 score, the players from "Team Koroška" were rejoicing in each other's arms.
Thus, a week-long football festival with many exciting matches, emotional moments and fantastic intercultural exchange came to an end on Saturday evening. More than 550 sports-crazy participants from eleven European countries had come together in Carinthia/Koroška near the Slovenian minority in Austria to play out the European champion of the autochthonous national minorities among a total of 23 teams. At twelve different venues in the region, one of which was in Slovenia (Prevalje), football was played on the pitch at a high level.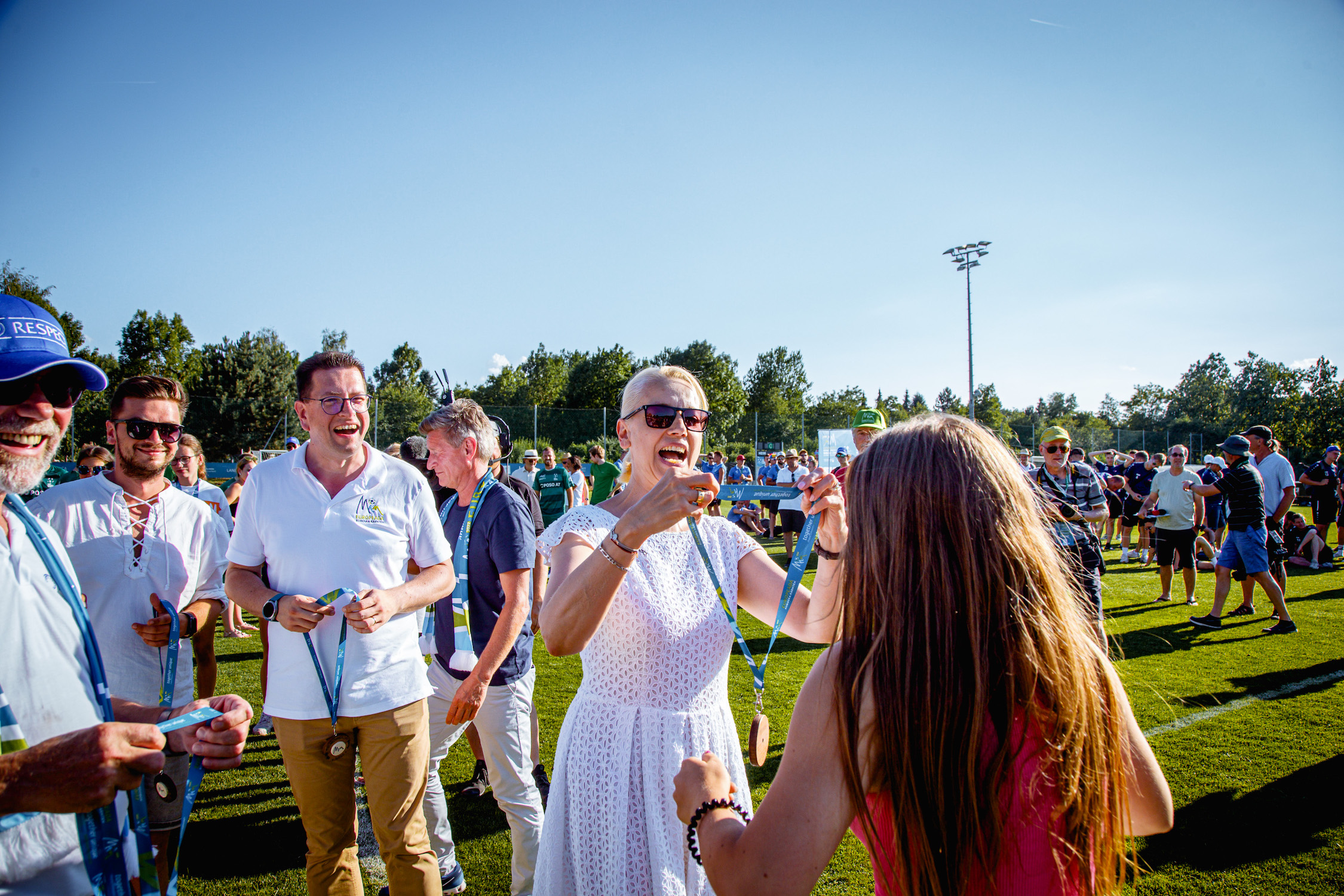 The sporting programme was accompanied by political and cultural events, such as concert evenings with local music groups, panel discussions and a big cultural day where all teams had the opportunity to present their minority on the big stage.
"The long wait was worth it," agreed the organisers from FUEN and the local organising committee of the Europeada in Carinthia/Koroška – because the tournament was actually supposed to take place there in 2020, but went on hold due to the pandemic. After two postponements, it could finally take place from 25 June to 2 July 2022.
All results of the Europeada 2022 can be found here: https://www.europeada.eu/turnier/uebersicht/en
Background:
EUROPEADA is the European Football Championship of the autochthonous, national minorities – a major sporting event that combines the fair competition and enthusiasm of a sports festival with the concerns of the autochthonous, national minorities. The meeting and exchange of the minorities and the public promotion are in the centre of attention. The Federal Union of European Nationalities (FUEN) organises EUROPEADA in cooperation with the Slovenian Sports Association from Klagenfurt, the Council of Carinthian Slovenes, the province of Carinthia and the Republic of Slovenia.
Fotos: FUEN/László Mihály