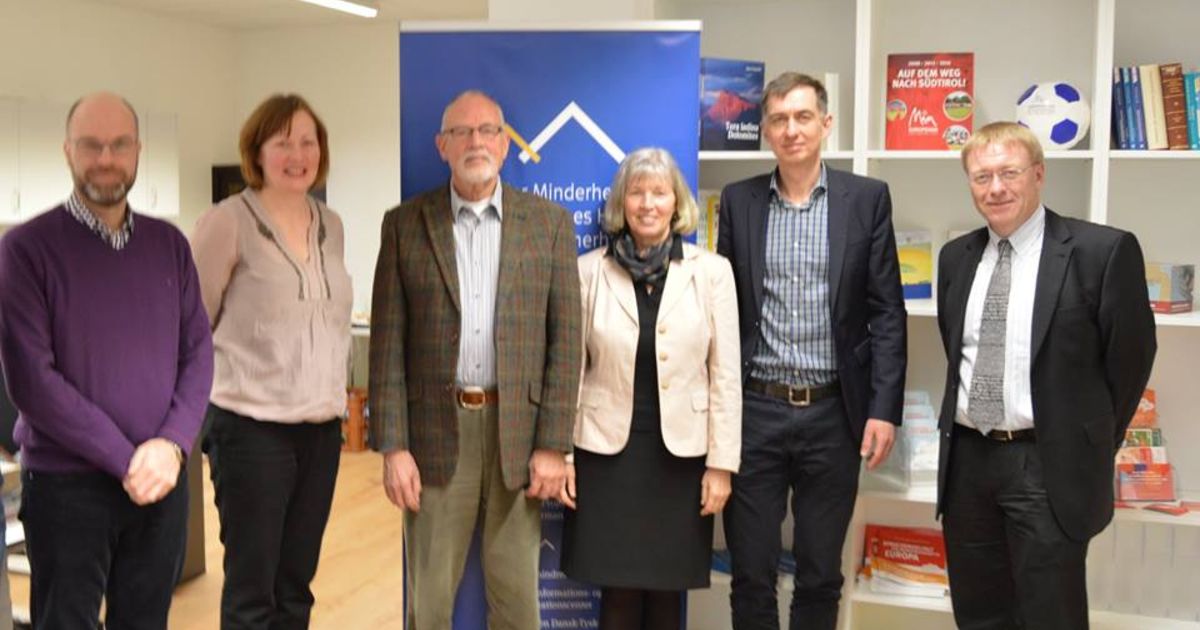 Consultations with the German Foreign Affairs Ministry in Flensburg
24.02.2015
In what way can the experiences and achievements in the German-Danish border region, the Land of Schleswig-Holstein and the two European organisations there be better used? That was the question that Ralf Beste, deputy leader of policy planning at the German Foreign Affairs Ministry wanted to answer at his visit to Flensburg.
In the presence of the Schleswig-Holstein Minority Commissioner Renate Schnack, FUEN President Hans Heinrich Hansen, FUEN Secretary General Susann Schenk and ECMI Chairman Dr Jørgen Kühl talked about proposals for German foreign policy. The main topic of interest was how civil society can contribute with models of dialogue and conflict resolution. This becomes particularly relevant once Germany will take over the chairmanship of the Organization for Security and Co-operation in Europe (OSCE) in 2016.
At the end of the meeting the mayor of Flensburg Simon Faber welcomed the guest from Berlin in the Office of the House of Minorities.
There was consensus that what Flensburg and the German-Danish border region have to offer as a European minority centre, may from an all-German perspective also be used with a good chance of success.
Photo (from left to right): the mayor of Flensburg Simon Faber, FUEN Secretary General Susann Schenk, FUEN President Hans Heinrich Hansen, Schleswig-Holstein Minority Commissioner Renate Schnack, deputy leader of policy planning at the German Foreign Affairs Ministry Ralf Beste and ECMI Chairman Dr Jørgen Kühl in the House of Minorities in Flensburg