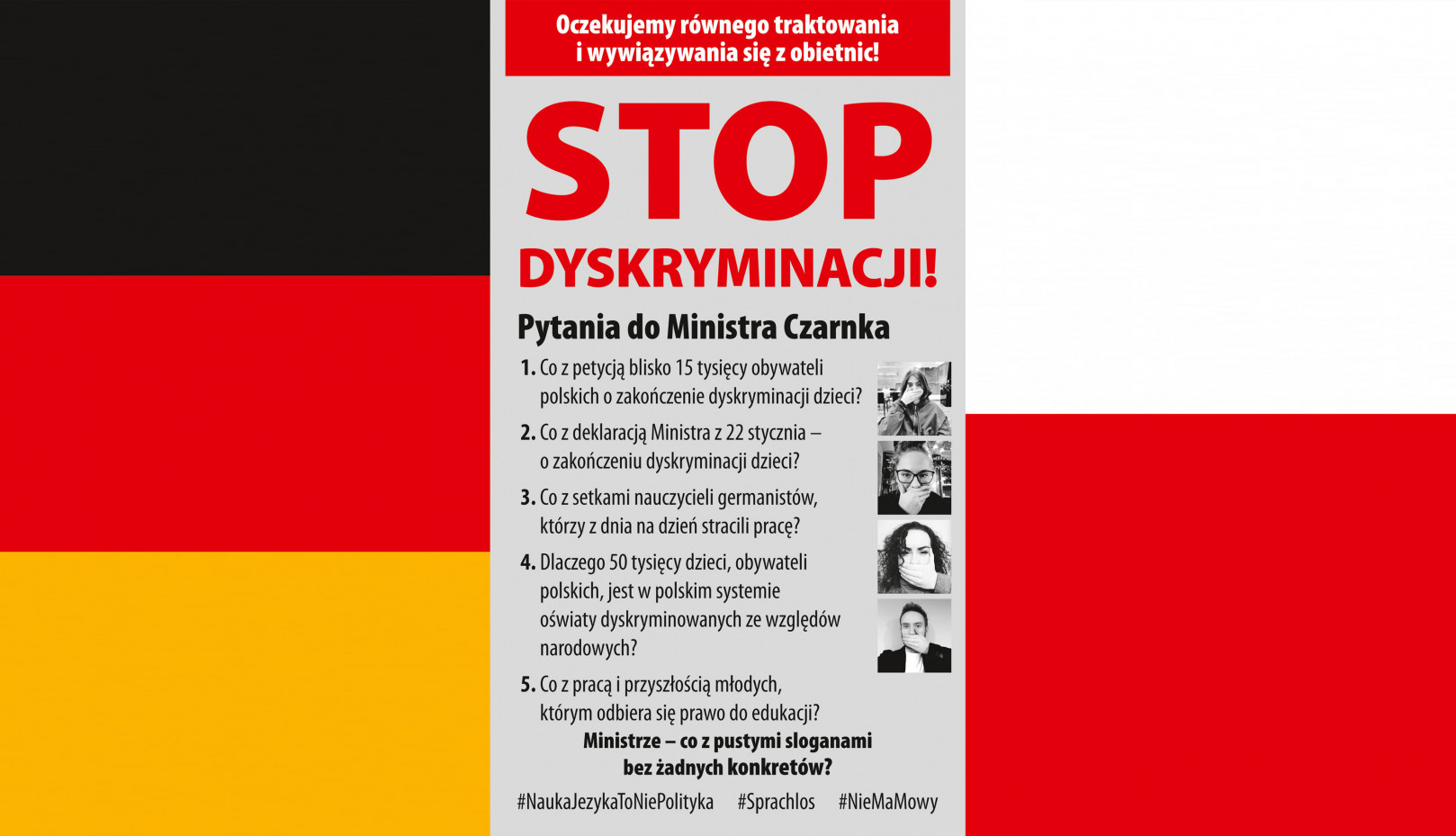 55,500 German children discriminated in Poland: Minority Monitor presents the latest developments on the topic of German lessons
11.07.2023
The 2022/23 school year was marked by discrimination for thousands of children in Poland. More than 55,500 children and young people who learn German as a minority language in Polish schools have borne the consequences of the reduced state funding.
The Minority Monitor's freshly published article presents all the latest developments in the case, including reactions from Germany, the Poland and the civil society, and also highlights the positive role that local governments play in this case in protecting minority rights. In the spring and summer of 2022, local authorities and other organisations managing educational institutions decided to finance additional hours of the German minority language in the 2022/23 school year. The financing was allocated to teaching language classes in addition to the compulsory one lesson per week or the introduction of teaching in two languages. According to the information obtained by the Association of German Societies, such decisions have been made in 44 municipalities throughout Poland. Given that the return to the three hours per week German as a minority language for the next school year currently seems very unlikely, the Association of German Societies published an appeal to the municipalities to continue their support.
The article underlines that the current situation in Poland, where adopting a regulation restricts the rights of persons belonging to minorities and where a language-based discriminatory approach towards communities is in place, clearly indicates that the protection of minority rights cannot be only within the competence of the Member States.
How did it start? Find out from the first Minority Monitor article on the case!