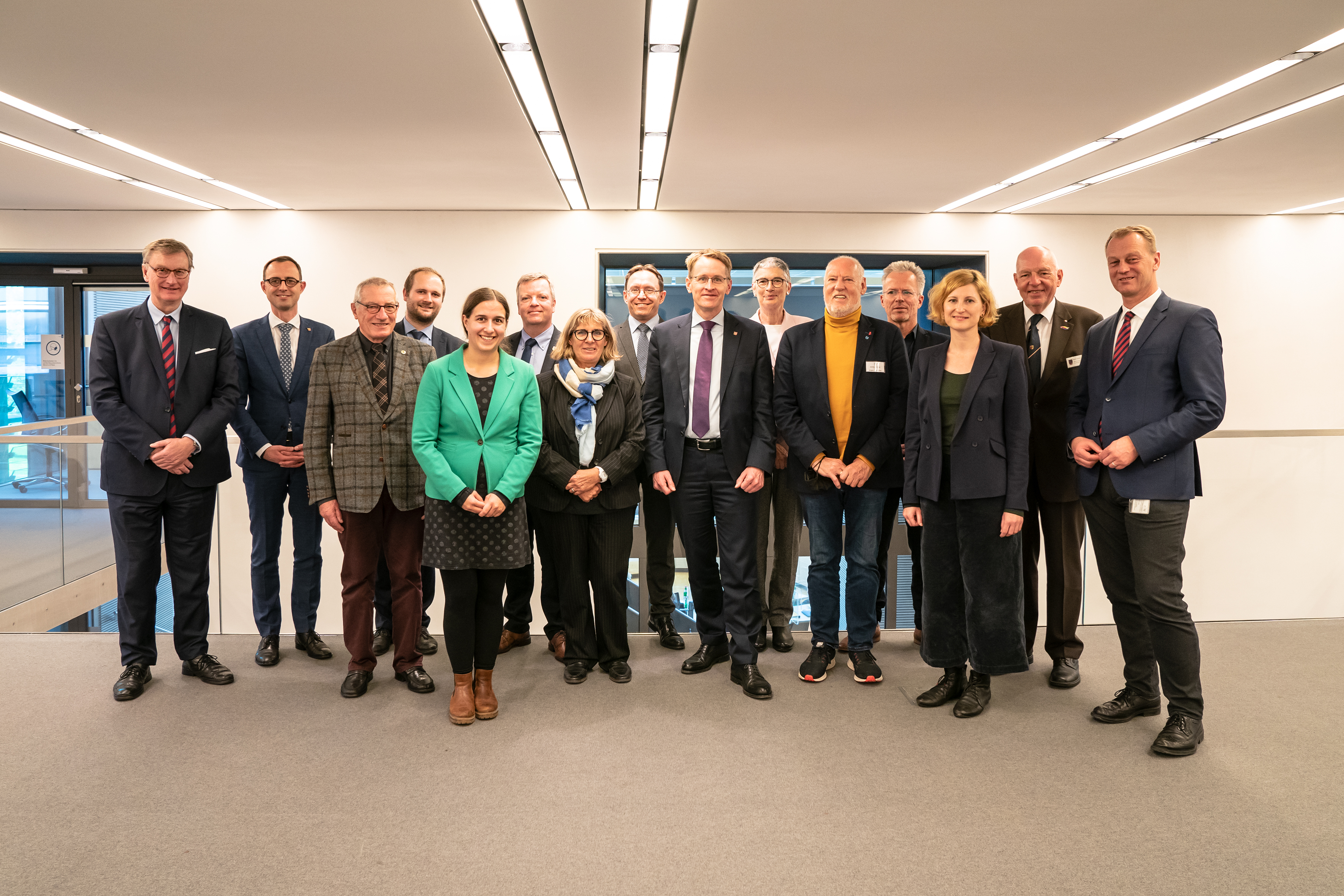 Minority report presented in Schleswig-Holstein: "We are not resting on our laurels"
02.11.2021
Schleswig-Holstein is serious about the protection of minorities – this is shown not only by its internationally exemplary anchoring in the constitution, but also by the minority report recently presented in the State Parliament in Kiel. This is a form of review of the legal regulations in everyday application, for example in the use of regional and minority languages.
"We cultivate and value the unique cultural diversity in the country. With our minority policy, we have contributed to their protection and further promoted the language and culture of the minorities," said Minister President Daniel Günther at the presentation in Kiel on october 28. The minorities are an enrichment and a formative component of the state's identity, Günther continued. In recent years, the state government has therefore achieved a great deal in the area of minority policy, and at the same time there are concrete starting points "to further improve the situation for the minorities in the state."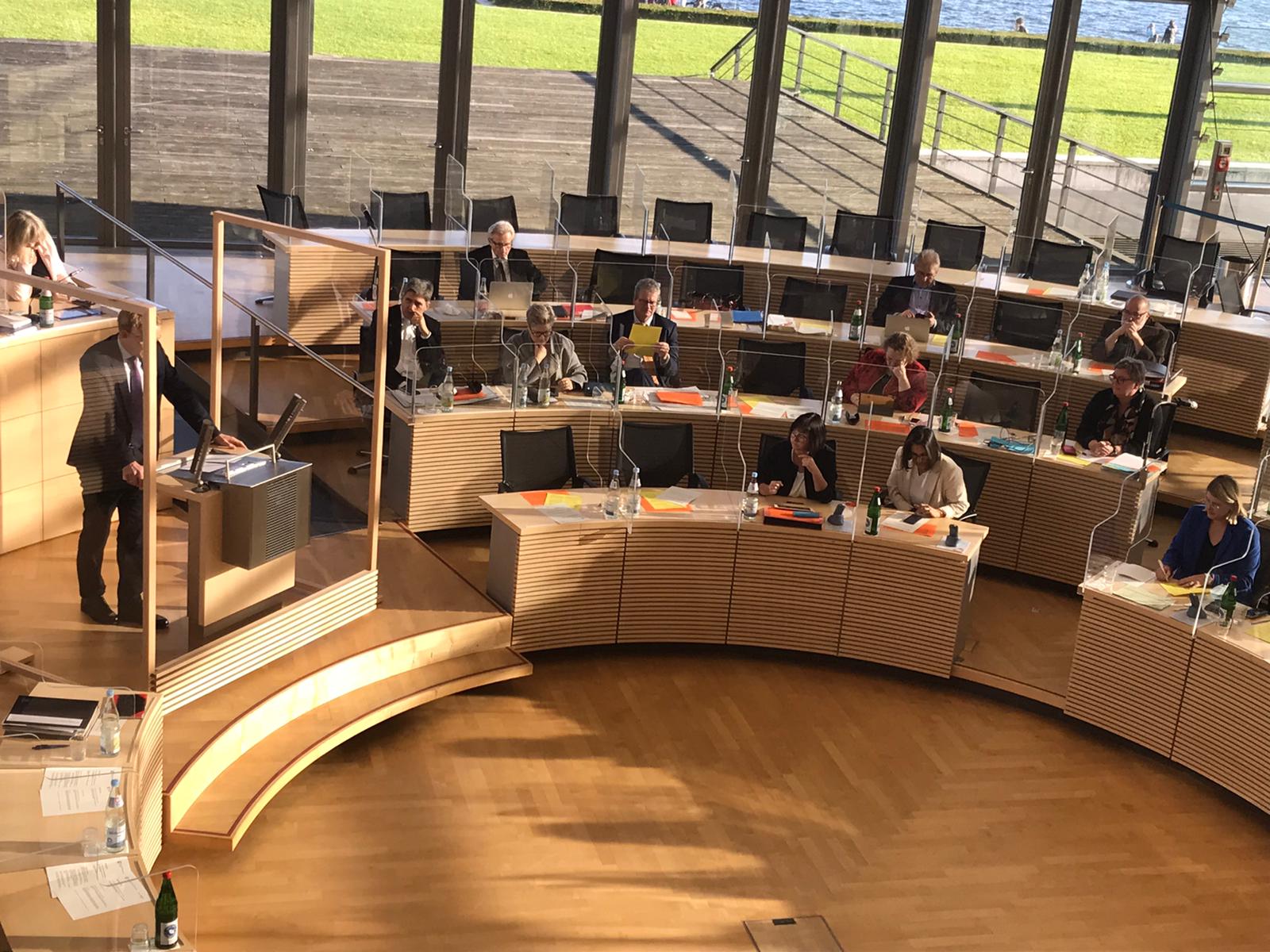 For example, the state government wants to become even more effective in strengthening language skills in the regional and minority languages and to promote the use of these languages in state authorities and public institutions, for example by supporting further training for staff or by making existing language skills better known on name tags. Language teaching in Frisian and Danish is also to be expanded – also as an offer to the majority population. The Frisian language is considered to be severely endangered.
"We are not resting on our laurels. In this legislative period, Schleswig-Holstein has further consolidated its exemplary function for the peaceful coexistence of different cultures, of majority and minorities. The minorities make our society richer and stronger," said Daniel Günther.
On behalf of FUEN, General Secretary Éva Pénzes was at the presentation of the Minority Report in Kiel. "Schleswig-Holstein is a role model for good minority rights work. I am very happy that FUEN is also a part of this work," she said, expressing her delight at the positive words of the Minister President on the continued support of the Minority SafePack Initiative. "Very many European minorities would be happy to see such a commitment to their rights."
The Minority Report on the Internet: https://schleswig-holstein.de/minderheitenbericht
photo sources: Patrick Kraft – Staatskanzlei des Landes Schleswig-Holstein (top); FUEN