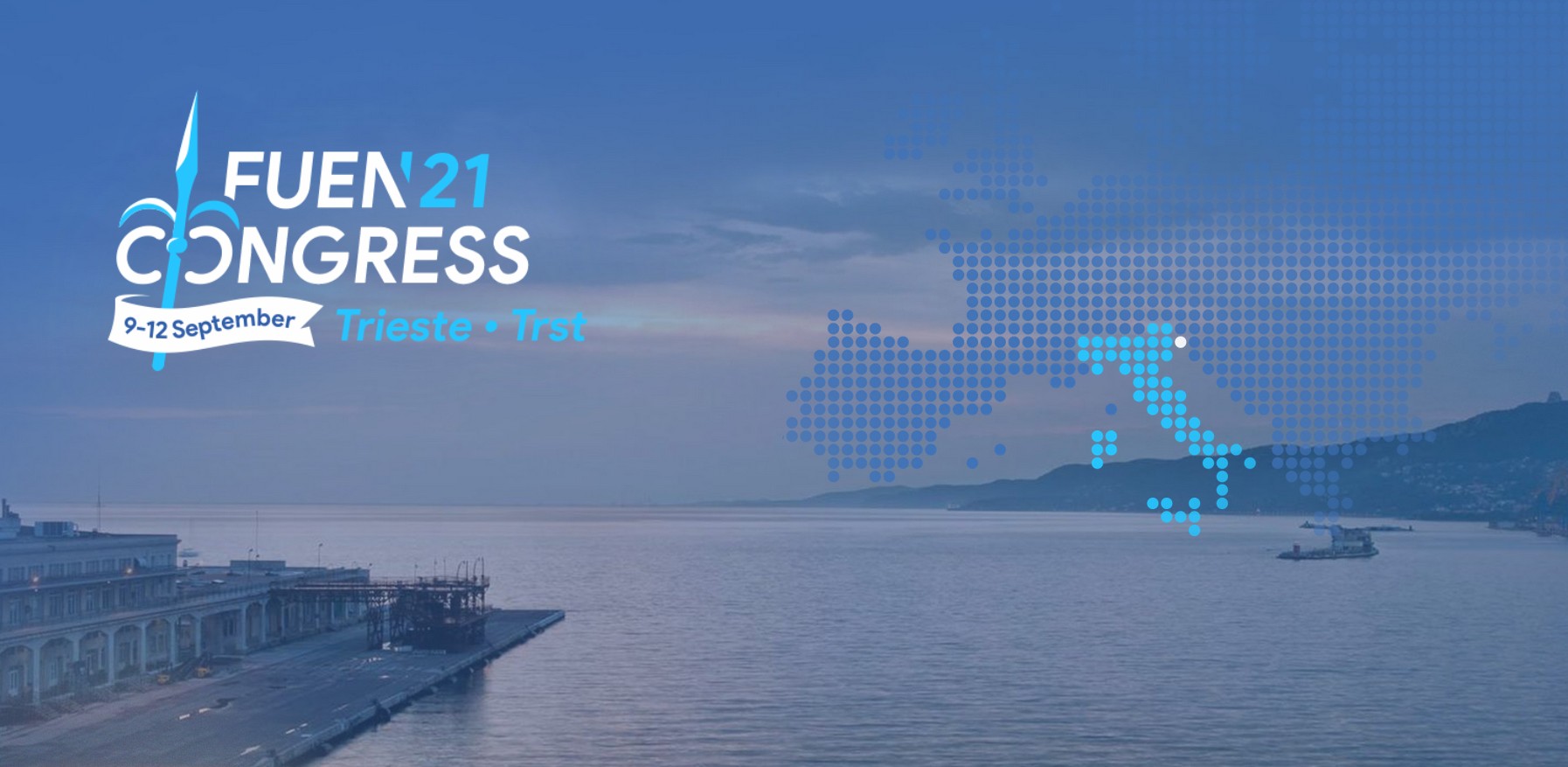 Last week to register for the FUEN Annual Congress 2021 in Trieste/ Trst!
10.08.2021
The Federal Union of European Nationalities is getting ready for its first major event of 2021 and since the pandemic has started. The FUEN Annual Congress 2021, held in Trieste/ Trst, Italy between 9-12 September will probably be the first major event of the year for many of our guests and delegates as well.
The registration for the Congress is now open on the event's website, congress2021.fuen.org, and delegates can register until 15 August. All information regarding the programme of the congress, travel, accomodation, prices, but also the special requirements related to the pandemic are available on the website.
This year's Annual Congress is hosted by the Confederation of Slovene Organisations, which coordinates and represents its members in the public administration, in the Republic of Italy and the Republic of Slovenia. SSO works for the preservation and spread of the Slovenian language and national consciousness.
About 80,000 Slovenes live in the Friuli-Venezia Giulia region, mainly in the border region along the Italian-Slovenian border, which extends over 32 municipalities, including Trieste/ Trst, Gorizia/ Gorica/ Gurize and Cividale/Cividât/Čedad. Representatives of the Slovene minority sit on the municipal councils of Trieste/ Trst and Gorizia/ Gorica/ Gurize.
Trieste/ Trst is the capital of the autonomous region of Friuli Venezia Giulia, currently home to 200,000 people. Besides the Italian majority, the largest minority community are the Slovenes. The city is characterised by diversity. Situated between the Adriatic Sea and Slovenia, one can get from 0 to 350 metres above sea level in less than 10 minutes. To this day, the city is marked by its history as a crossroads of languages, peoples and religions, which gives a sense of its Central European and at the same time Mediterranean soul.
One of the most famous buildings of Trieste/ Trst is the Narodni Dom, considered the expression of the social, political, cultural qnd economic upswing of the Slovene community since its opening in 1904. In 1920, it was set on fire by Italian fascist and nationalist groups as part of a pogrom against Slovene institutions and businesses in Trieste/ Trst. After this attack, the building was forcibly sold. One hundred years later, on 13 July 2020 the symbolic restitution ceremony of the Narodni Dom to the Slovenian community finally took place in the presence of the Italian and Slovenian Presidents.
We are eager to welcome you to Trieste/ Trst, the home of the Slovenian community in Italy!