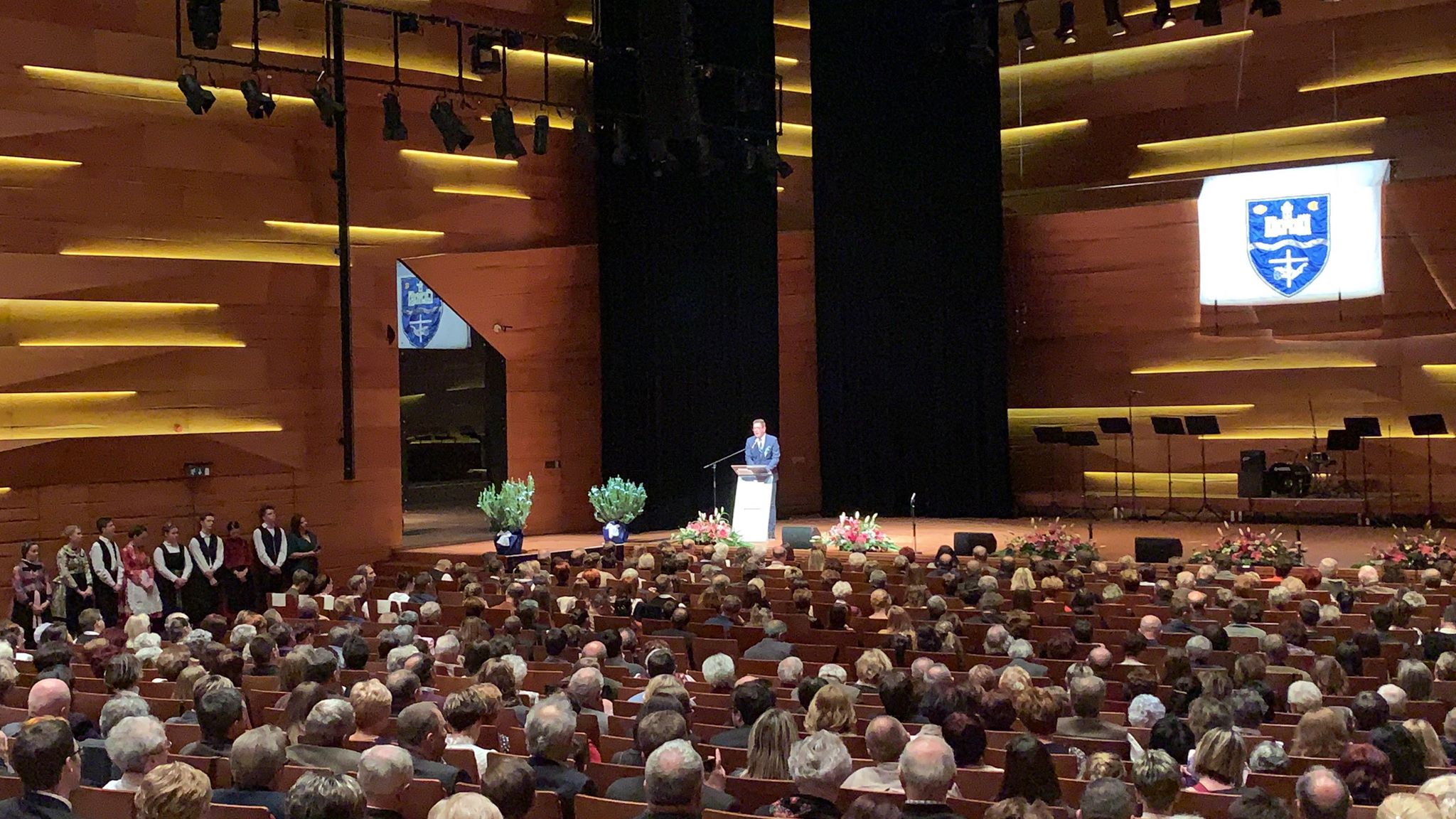 FUEN President took part in the Day of German Self-governments in Hungary
13.01.2020
The Self-government of the German Minority of Hungary (Landesselbstverwaltung der Ungrandeutschen – LdU) has been member of the FUEN for 25 years, and it is a reliable partner and a strong voice of the German minority in Europe – said the President of FUEN, MEP Loránt Vincze on Saturday, 11 January 2020 at the Day of German Self-governments in Pécs, Hungary.
In his speech, he remembered the late Mr. Ottó Heinek, former chairman of the LdU. "His expertise, thoughtfulness, human knowledge, and great heart have played a huge role in FUEN's development over the past 25 years, in offering today our members programs that are truly useful and effective. He was a good friend and a good partner. Working together and solidarity took us forward" – said Mr Vincze.
He expressed his gratitude to the LdU, the Hungarian nationalities and all Hungarian political parties for their role in the Minority SafePack campaign, adding that the statements of support have been submitted online on Friday to the European Commission.
Despite the fact that Hungary offers a good legal framework for its nationalities, being part of a minority is never easy and requires sacrificies, said the FUEN President, wishing the LdU perseverence and good work for 2020.