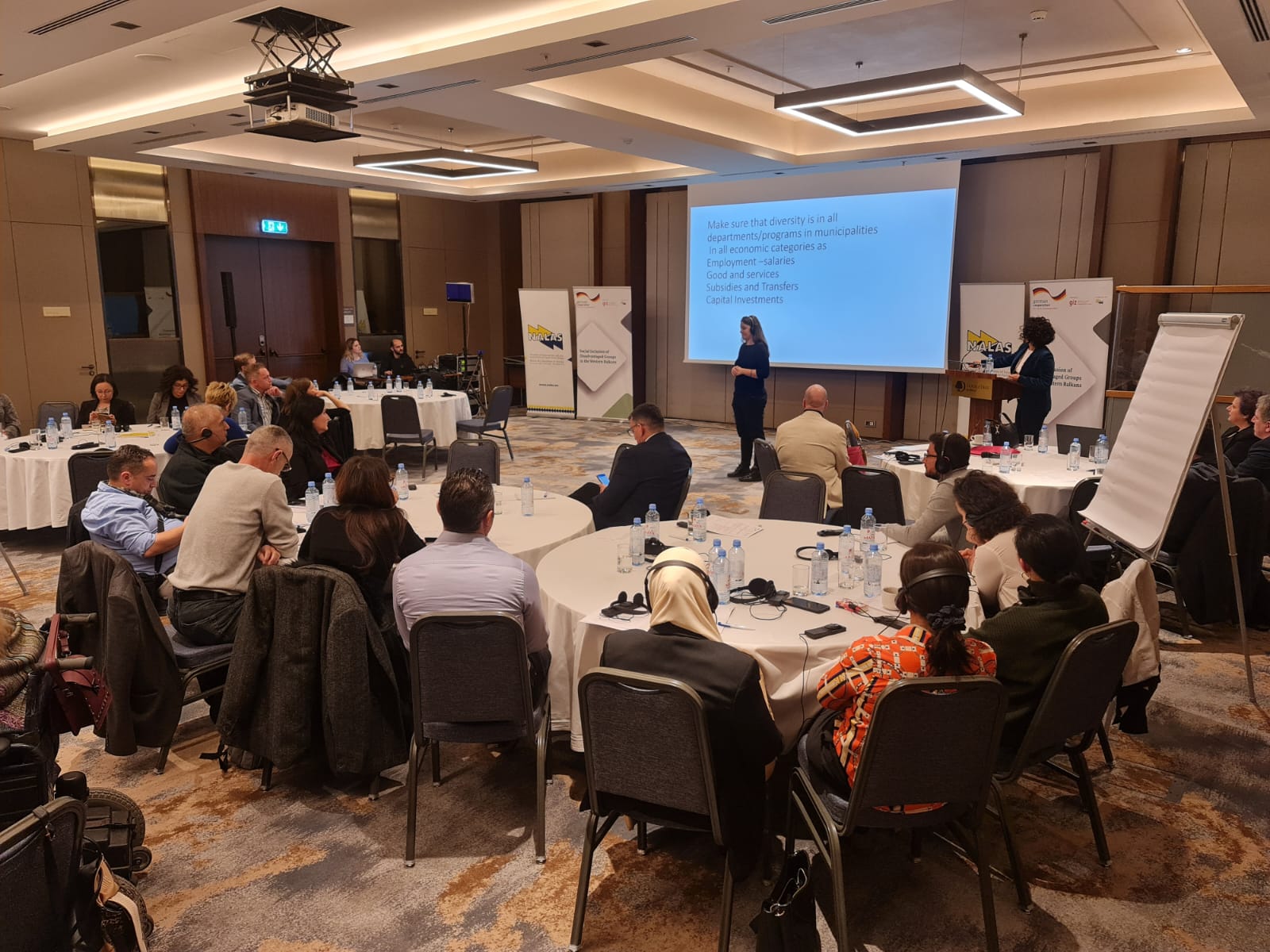 FUEN's views on diversity management presented at the Western Balkans regional conference in Skopje
18.01.2023
What is diversity management and how can it bring positive societal change? These were the main topics of Dr. Zora Popova's keynote speech, who represented FUEN at the "Models for inclusion of minorities and vulnerable groups in the Western Balkans – Sharing of expertise and recommendations for improved policy-making" regional conference in Skopje, North Macedonia on 17-18 January 2023.
Around 50 participants representing municipalities and NGOs as well as national level institutions from five economies in the Western Balkan region including representatives from the Federal State of Schleswig-Holstein, Germany and GIZ offices participated in the regional event. Officials from municipalities, representatives of local stakeholders and practitioners who participated actively in the systematic know-how transfer of successful social approaches of previous and ongoing project measures dedicated to the inclusion of minorities and vulnerable groups in the region took part in the event.
FUEN's Scientific Consultant pointed out that achieving a positive social change requires the active involvement of and cooperation between all parties – the representatives of the different minority communities at grass-root level and of the public authorities. She made it clear that "Diversity management is not a tool but a mutually defined and implemented vision for the future. It can bring in positive societal changes only if all actors act together for their common good."
The preconditions for these are that all involved parties need to be bound by political will for partnership and cooperation, mutual trust, respect, and tolerance, openness, engagement and accountability.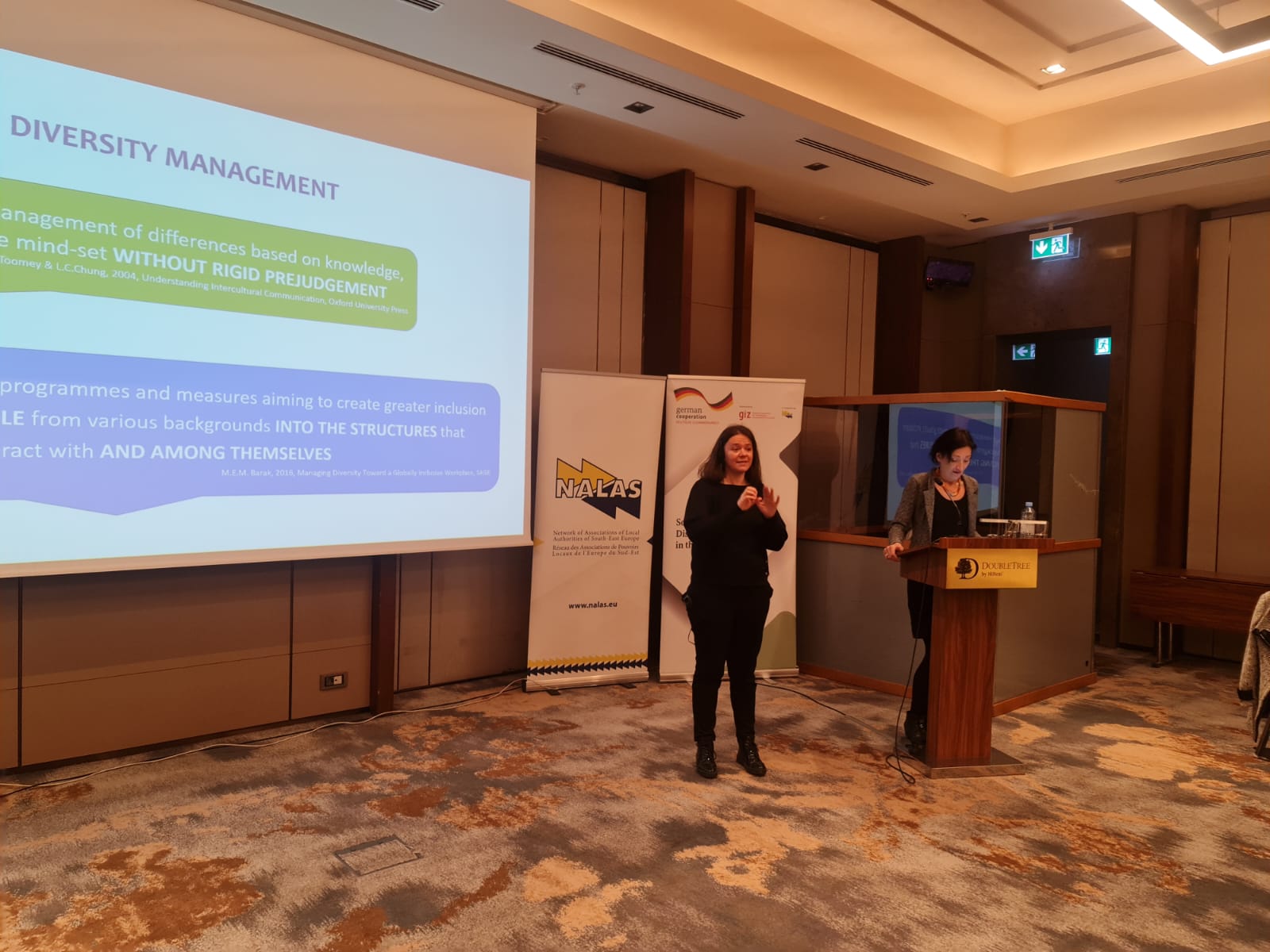 The conference was organised on behalf of the German Federal Ministry for Economic Cooperation and Development (BMZ) and the Federal State of Schleswig Holstein by NALAS in coordination with Deutsche Gesellschaft für Internationale Zusammenarbeit (GIZ), as implementing partners of the project "Scaling up of minorities inclusion models and strengthening of service delivery in municipal structures in the Western Balkans" The event was opened by Jovana Trencevska, Minister of Labor and Social Policy of North Macedonia, Linda Pieper, Department of National Minorities from the State Chancellery of the Federal State of Schleswig-Holstein, David Oberhuberand Svetlana Zdavkovska from GIZ Macedonia/Kosovo and Kelmend Zajazi, Executive director of NALAS.