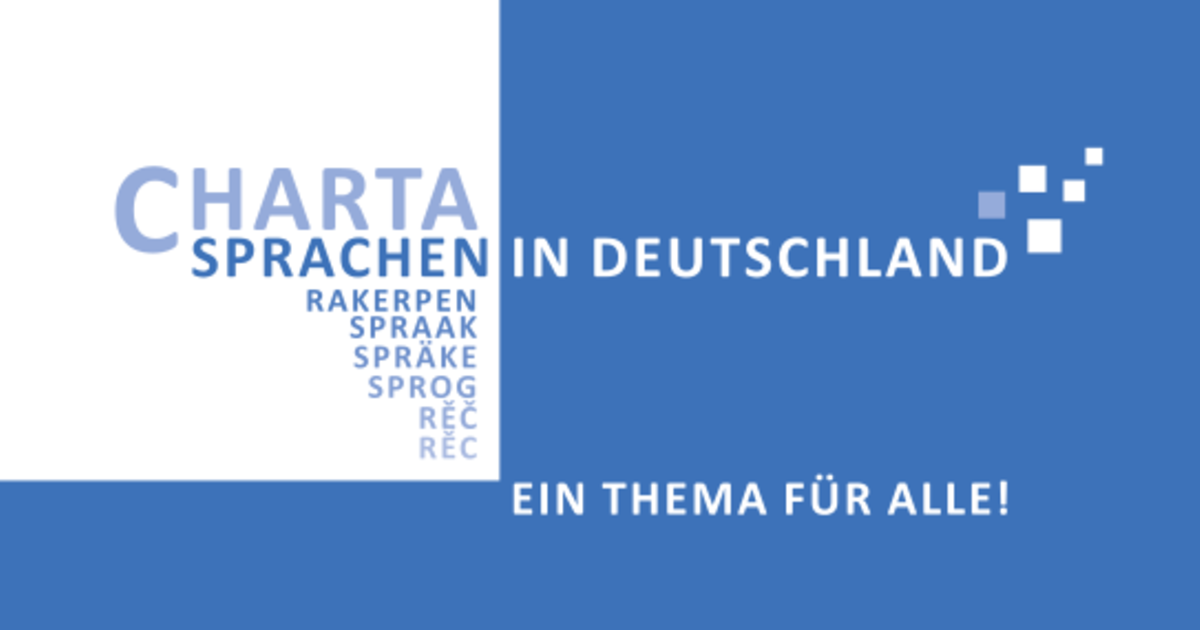 Announcement - Language Conference on 26 November 2014
03.07.2014
Welcome! Herzlich willkommen! Wutrobnje witajće! Hjertlig velkommen! Moin! Hartlik wäljkiimen! Witajśo k nam! Latscho Diewes! Vun Harten willkamen!
On 26 November 2014 the first conference on the subject of "The Languages of the Charter in Germany – a Subject for All" will take place in the building of the Deutsche Parlamentarische Gesellschaft (German Parliamentary Association) in Berlin.

The conference will take place under the auspices of the President of the German Federal Parliament, Prof Dr Norbert Lammert (MP).

Did you know, that every two weeks one language in the world becomes extinct?

Did you know, that every seventh European citizen belongs to an autochthonous minority and that there are more than 60 regional and minority languages, additional to the official languages of the EU?

Do you know what is meant with the word "Languages of the Charter" and which of these languages are relevant for Germany?

If you want to know more about this subject, then please come to the conference!
We would like to invite you!
In the annex you will find more detailed information (in German).

We look forward to welcome you and wish you for now a relaxing summer break!

Best regards - Mit freundlichen Grüßen – z přećelnym postrowom - z pśijaśelnym póstrowom – Beste Gröten – ma wanlike gröötnise – med venlig hilsen – Tsche Debleha