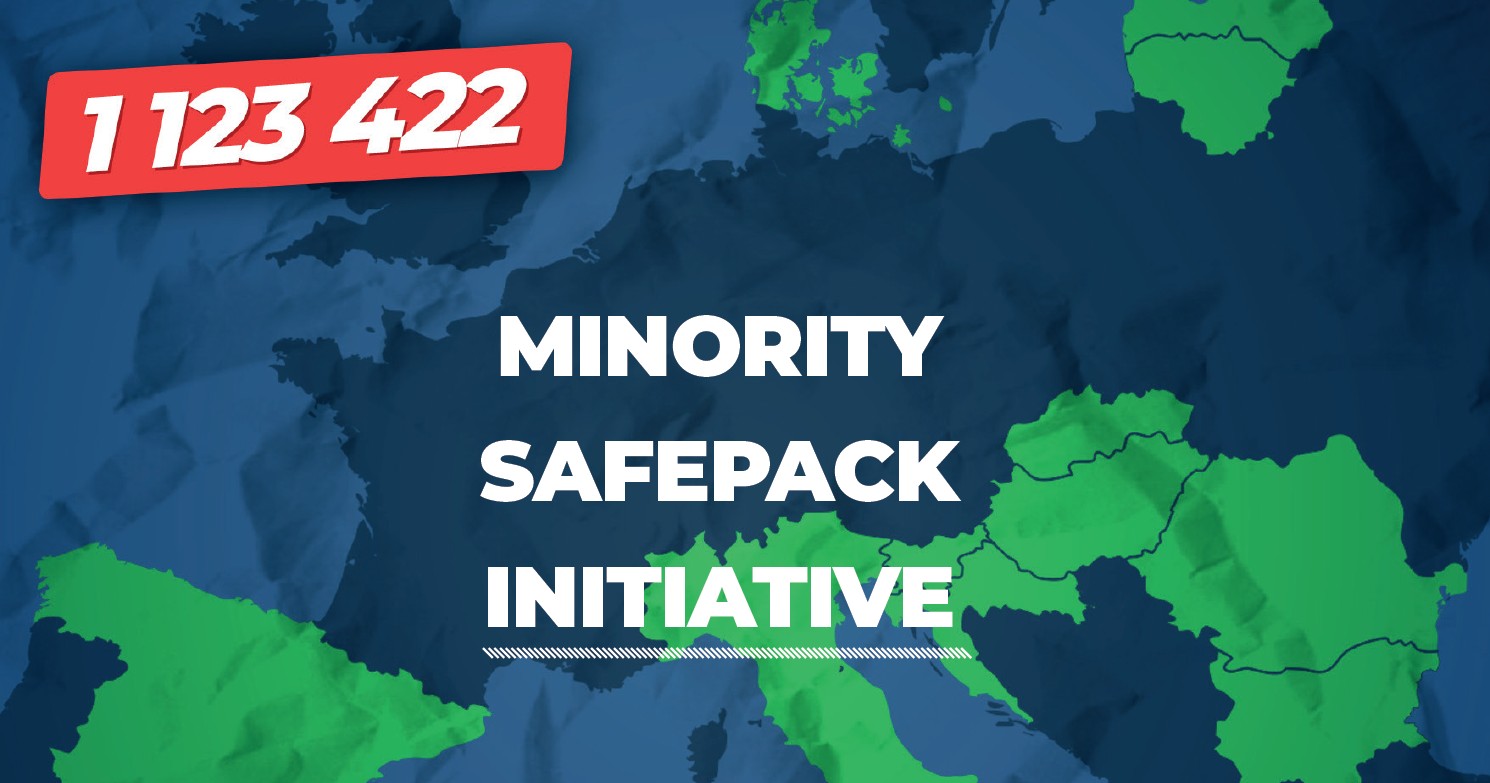 The European Parliament's Public Hearing on the Minority SafePack Initiative to take place on 15 October 2020
05.10.2020
An important milestone has been set for the Minority SafePack Initiative. The public hearing on the Minority SafePack European Citizens' Initiative (MSPI) in the European Parliament will take place on 15 October 2020 from 9.00 to 13.00 CET with remote participation. The MSPI Citizens' Committee informed the European Parliament that it accepts the date proposed by the three committees in charge with organising the hearing. The European Parliament announced its decision on the hearing on 1 October 2020.
Launched in 2013, the Minority SafePack Initiative was born out of solidarity between the many different minorities and language communities in Europe under the coordination of the Federal Union of European Nationalities (FUEN). They collected 1.123.442 signatures and passed the national threshold in 11 EU Member States for a package of different legal acts (laws) for the promotion and protection of the European minorities and for the regional and minority languages. The purpose of the Minority SafePack Initiative is to encourage the European Union to live up to its motto and to improve the protection of people belonging to national and linguistic minorities and strengthen cultural and linguistic diversity in the Union.
On 15 October, the Citizens' Committee and experts of the Minority SafePack Initiative will have the opportunity to present their proposals in the presence of Members of the European Parliament, the European Commission, the Council of Europe, and the EU Agency for Fundamental Rights and the Committee of the Regions. The Hearing is co-organised by the Committees on Civil liberties, Justice and Home Affairs (LIBE) and on Culture and Education (CULT), together with the Committee on Petitions (PETI). The hearing will also involve statements by REGI, ITRE, JURI and ECON Committee members in the ECI areas falling under their competence.
As the safety measures currently in place in the European Parliament do not allow for the organisation of physical events such as committee hearings in the presence of external guests, the MSPI public hearing will take place in a remote participation format. However, the Chairs and some Members of the European Parliament will be present in the meeting room and external speakers and guests, and other Members will participate remotely to the meeting. The meeting will be fully webstreamed and translated in several languages, allowing for the participation of all the interested public.
While regretting not being able to physically present the MSPI in the European Parliament, the Citizens' Committee also agreed that in the interest of protecting the health of all parties involved, a meeting with remote participation was the only viable solution to move forward with the initiative.
More information on the Minority SafePack Initiative
Draft Programme of the Public Hearing