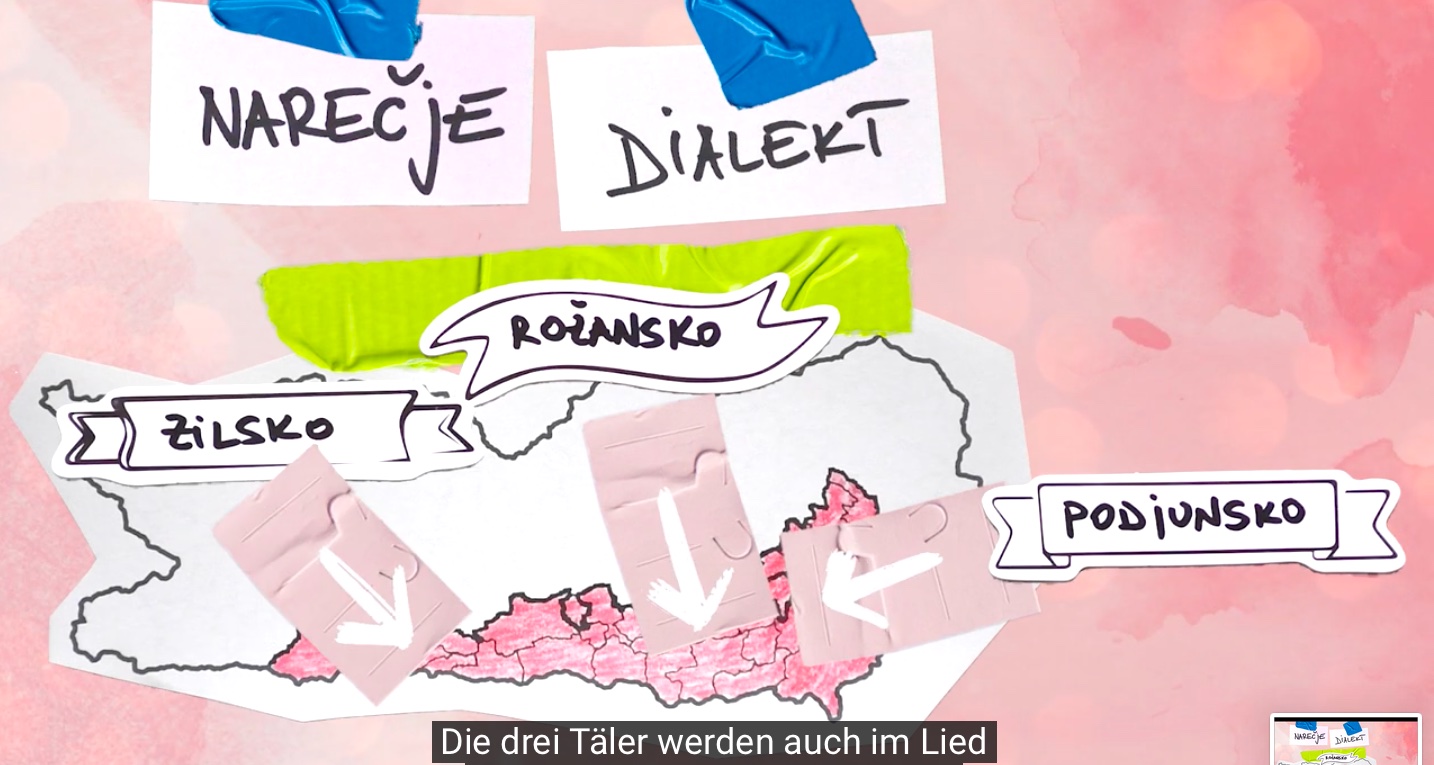 Who are the Carinthian Slovenes? New short film presents the minority in Austria
25.01.2022
Explaining the history of a minority and its current challenges can quickly become tiresome. A new short film about the Carinthian Slovenes living in Austria, presented by the Working Group of Slavic Minorities (AGSM) of FUEN, proves that this can be done differently. With numerous explanatory elements, drawings and a relaxed linguistic style, director Milena Olip succeeds in presenting the minority in a contemporary and entertaining way.
"I am very happy that the first AGSM film is about a minority to which I belong," says Angelika Mlinar, FUEN Vice President and AGSM Speaker. "In this age of accelerated digitalisation, it is extremely important that members of minority communities also join this trend and reach out to a wider audience with interesting and accessible content." With this film, she hopes to reach especially those who do not yet know much about the Carinthian-Slovenian minority or even have prejudices about them. "At the same time, I think the film is an excellent way to bring young members of the minority closer to their community in a very concise and innovative way."
On the occasion of its 25th anniversary last year, the AGSM decided to produce short films so that, especially in pandemic times, it would still have the opportunity to showcase member organisations and their associated minorities. The film about the Carinthian Slovenes, which has now been released, is the first. It has been implemented on assignment of the AGSM in the FUEN through the funding of the Federal Ministry of the Interior and Home Affairs of the Federal Republic of Germany. FUEN expresses its gratitude for the support.
By the way: For all those interested in Europeada, the film is especially worthwhile – the Carinthian Slovenes are the hosts of the football event this summer.
See for yourself:
The film is also available in German and Slovenian on Youtube.