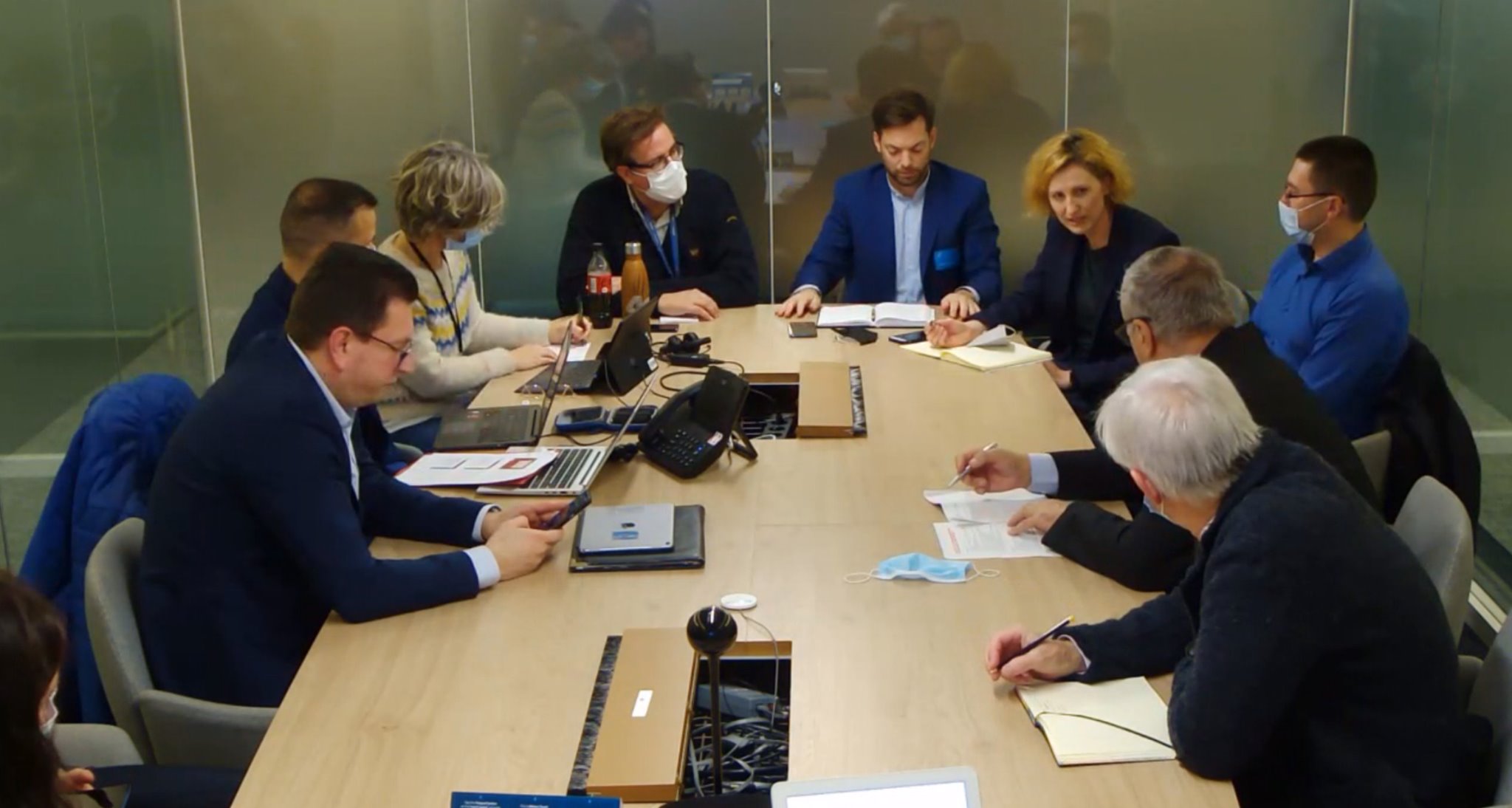 International organisations and the European Parliament's Minority Intergroup to collaborate on the Conference on the Future of Europe
15.11.2021
On Thursday, November 11, FUEN, together with NPLD, EURAC, MIDAS, EFA and ELEN took part in a working meeting of European minority organisations initiated by the Intergroup for Traditional Minorities, National Communities and Languages in the European Parliament. The topic of the meeting with the NGOs in Brussels was to find the best methods in order to include the issue of the protection of national minorities in the Conference on the Future of Europe.
FUEN, represented by MEP Loránt Vincze, the president of the organization, who is also co-chair of the Minority Intergroup, Secretary General Éva Pénzes, legal advisor Roman Roblek and policy advisor Johan Häggman, announced the plan to organise two conferences on the future of Europe in Schleswig-Holstein and in Transylvania. European and regional experts as well as representatives of the minorities will be invited to the events to present their vision. The first conference will take place on 2 February 2022 in Flensburg, and it will focus on the German-Danish border region, as an example of good practice in minority protection, which should be promoted and implemented in other European regions.
At the meeting initiated by Intergroup co-chair Francois Alfonsi, in which co-chair Kinga Gál also participated, UNESCO representative Vicent Climent-Ferrando made a presentation to highlight how minority languages are neglected by the EU in different circumstances. The MEPs and the NGO representatives agreed that common action is needed to increase the visibility of the requests of the minorities, and that the Intergroup should be the place to collect the proposals, to find common ground and to push forward the ideas.