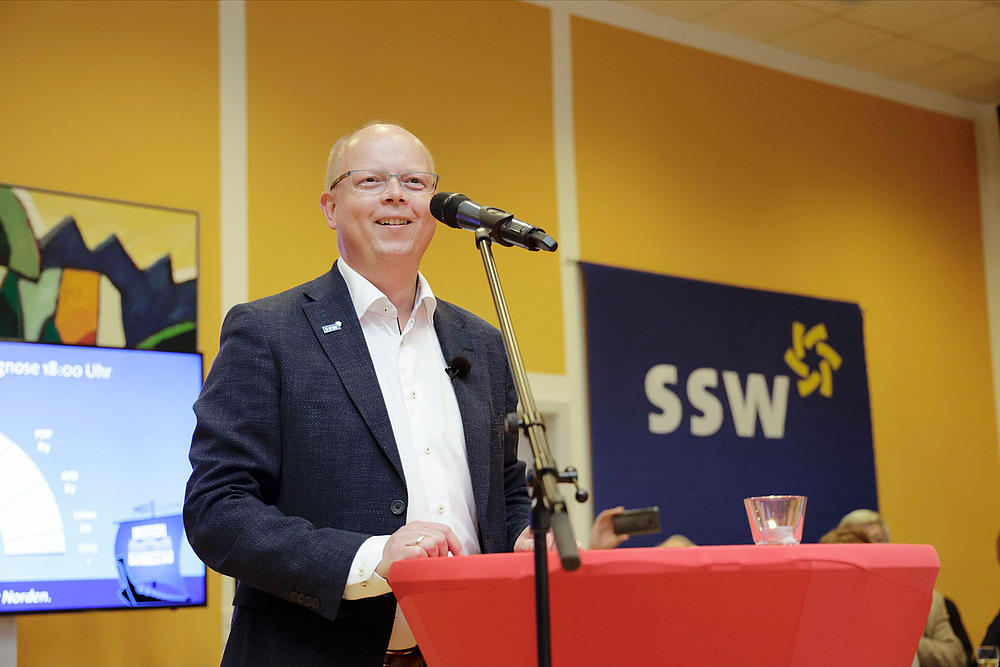 After 70 years, minorities get representation in the Bundestag
27.09.2021
The party of the Danish and Frisian minority in Schleswig-Holstein, the SSW won a seat in the Bundestag at the elections held on Sunday, 26 September in Germany.
"This is a great success for the Frisian and Danish minority party SSW. To be represented in the Bundestag again after 60 years is a historic moment for us from the Friisk Foriining and a sign of a tolerant German society – and that is a good thing!", said FUEN Vice President Bahne Bahnsen, Chairman of the Frisian Association (Friisk Foriining) after the election results. "This is also a signal to all minorities in Europe to never give up in the political debate!"
This was the first time in 60 years that the SSW, which is represented in the state parliament on Schleswig-Holstein and in many municipal councils, decided to run in the general election, and also the first time in more than 70 years that they managed to win a seat. The SSW's representative in the Bundestag will be Stefan Seidler from Flensburg. "The SSW can be an independent voice for the minorities, for Schleswig-Holstein and put its finger in the wound if we come up short again," said Seidler to Redaktionsnetzwerk Deutschland.
According to the German election law, minority organisations do not have to pass the 5% threshold, they can become a parliamentary force if they manage to collect enough votes to win a seat.
FUEN congratulates the SSW for the historic win and wishes a successful mandate to newly elected Bundestag member Stefan Seidler!