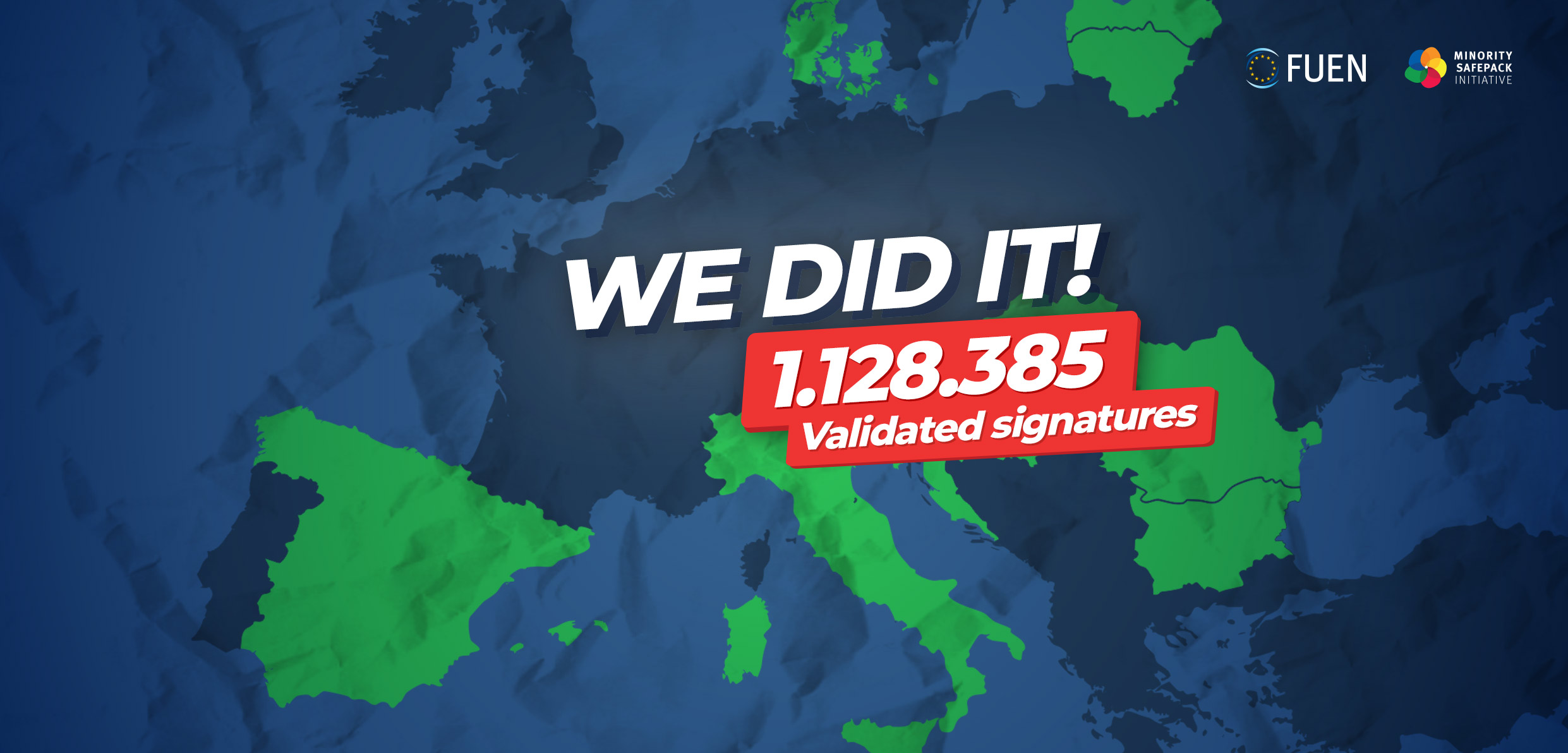 At the request of the EC the MSPI signatures will be submitted in early 2020
21.11.2019
At the request of the European Commission's ECI Team, the statements of support for the Minority SafePack Initiative will be submitted to the Commission in the first part of 2020 instead of the previously announced 3 December 2019. The request to postpone comes as the new European Commission, led by Ursula von der Leyen is not yet in place and a transitional period for taking office will also be needed for the new Commission. The Commission would like to receive the 1 128 385 statements of support and the legislative proposals of the MSPI at the highest political level, including meetings with commissioners and director generals.
The Citizens' Committee of the MSPI and the FUEN decided to accept this delay and wait until January-February of 2020 to present the signatures - stated FUEN President, MEP Loránt Vincze.
"We consider that this is a good faith request of the European Commission. We were ready to submit the signatures and the legislative proposals on 3 December 2019, but we decided to honour the request, because it also increases the chances of success for the Minority SafePack Initiative" – said FUEN President Loránt Vincze. The EC also stated that delaying the registration will not affect the validity of the certificates.
The delay will open new possibilities for the MSPI, as the new regulations that will enter into force in January 2020 give six months instead of three for the Commission to evaluate the proposals. According to the new regulations, not only a public hearing, but also a plenary debate will be organized in the European Parliament, with the possibility of a resolution about the Initiative.
"The signals we got recently, both from the EP and the EC are reassuring. We are about to finalize our legislative proposals and we continue the political lobby work with full steam. We aim to make this initiative, started by the citizens many years ago, a successful one" - stated FUEN President Loránt Vincze.