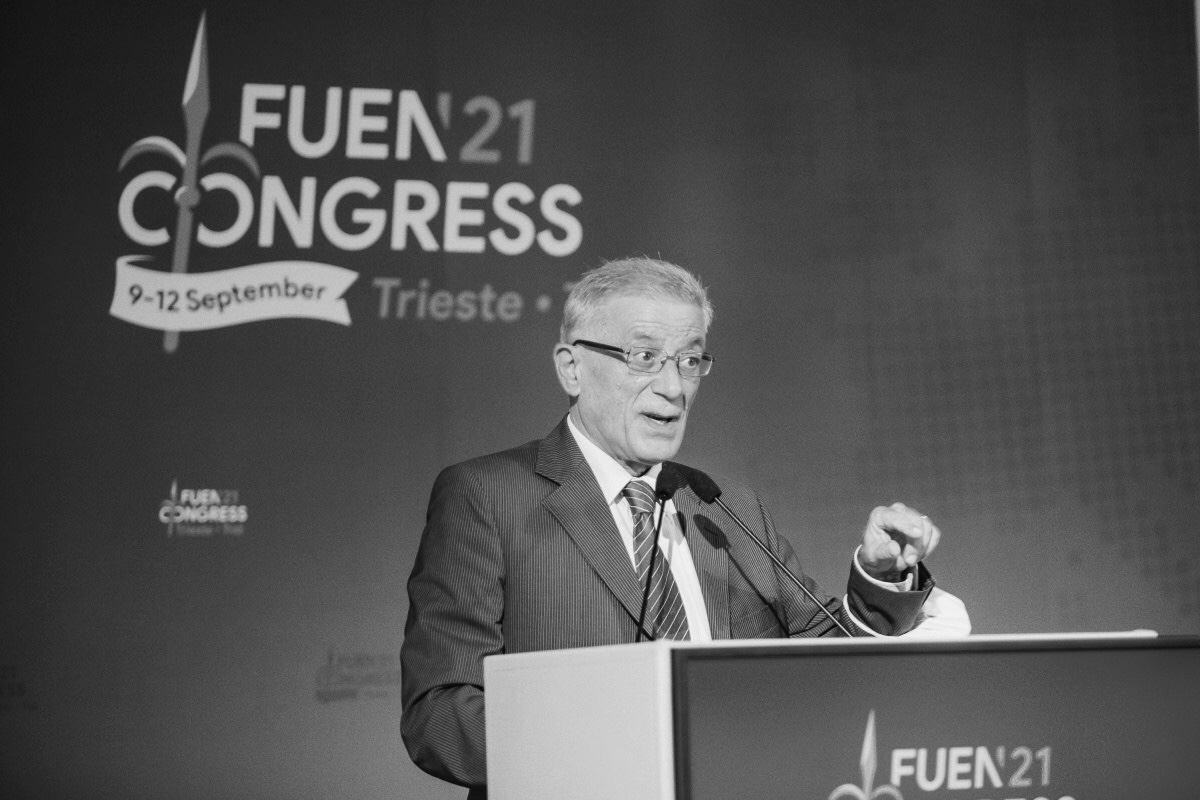 He was the heart and face of the Molise Croats: on the death of Antonio Sammartino
22.11.2021
With pain and a heavy heart, we announce the sad news that our dear friend and member of FUEN and AGSM, Antonio Sammartino, left us much too early. Not long ago, he kindly received us in his community of Molise Croats in Italy, in his hometown of Montemitro / Mundimitar, where he opened the doors of his home to us. At the AGSM seminar, we were able to see him heartily happy and smiling, because hosting the international community of Slavic minorities at home meant the most to him. When we accepted him into the FUEN family at the FUEN Congress in Leeuwarden / Ljouwert in 2018, Antonio immediately became one of us: an always smiling and playful gentleman who, with his Italian-Croatian charm, knew how to enchant everyone, even if they did not know how to speak a common language. His kindness and good will got under our skin. We will never forget his ardent commitment to the good of minorities and ethnic communities, and especially his struggle and fight for the recognition of Molise Croats.
Dear Antonio, we will always carry you in our hearts and remember you in good thoughts. Be our angel in heaven! Tvoje čeljade!
FUEN and AGSM express their sincere condolences to his family, relatives, and friends!