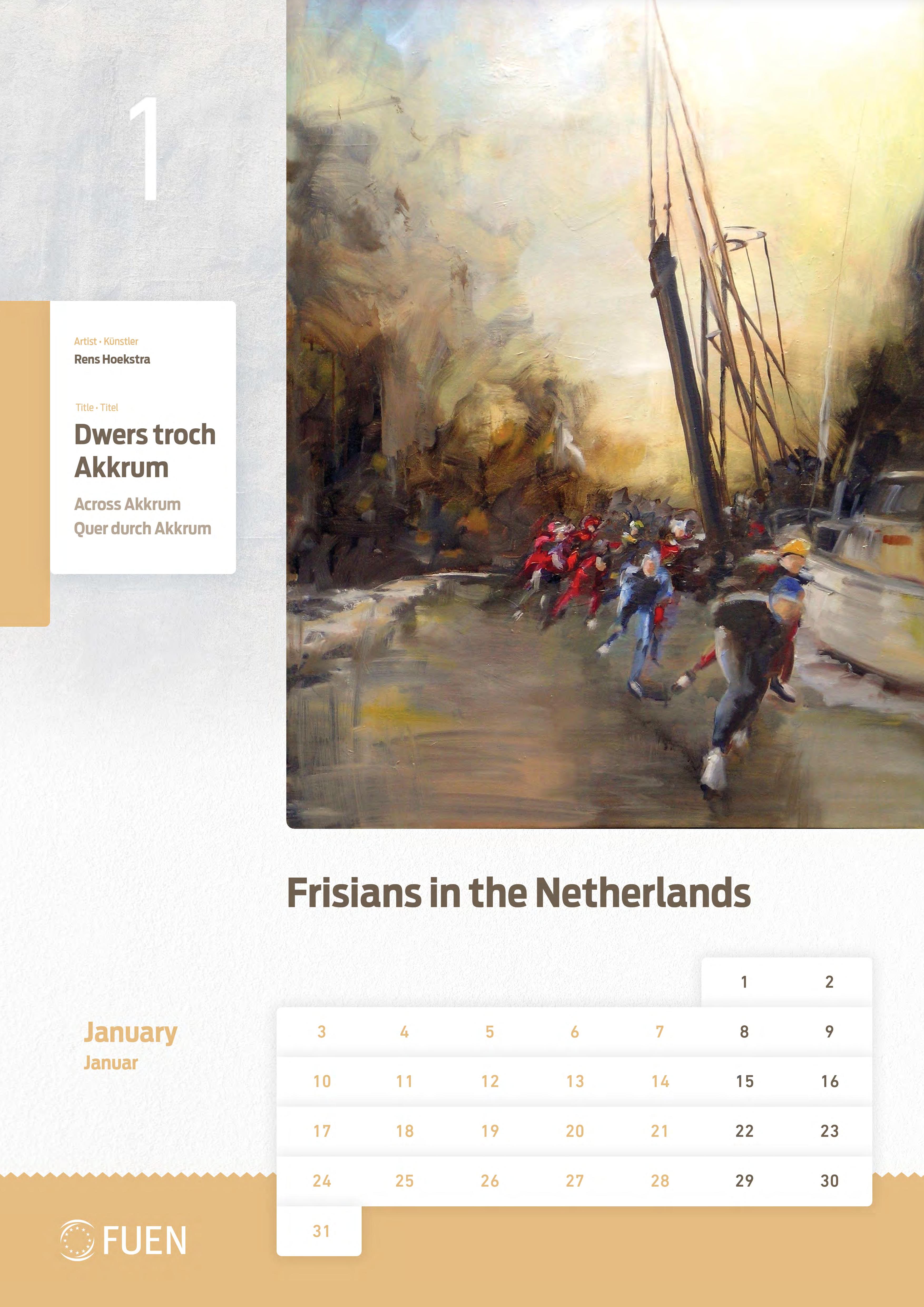 Happy 2022 with the FUEN Photo Calendar!
01.01.2022
Each year, FUEN celebrates the new year, and then each new month with its FUEN Calendar. This year, the main theme of the calendar is contemporary painting, so each month we present contemporary artists' works from a different minority. First up, for the month of January: the Frisians from the Netherlands.
Ice skating competitions have been organised in every self-respecting village or town in Fryslân since time immemorial. The most famous regional race, "de Friese Elfstedentocht ", has been held for more than 100 years. For the painting "Dwers troch Akkrum" (engl. Across Akkrum), artist Rens Hoekstra was inspired by a skating race in her village, organised every year by many volunteers and followed by inhabitants from far and wide, if the frost allows it. Unfortunately, this happened in 2012 the last time.
The Frisians have lived for several thousand years in the territory of what is now the Dutch province of Fryslân and belong to the Frisian ethnic group, whose settlement area extends as far as northern Germany. The common language, West Frisian, makes up a considerable part of their identity. In the province of Fryslân, about 65% of the inhabitants speak West Frisian in addition to the standard Dutch language.
To find out more about the artist and the Frisians, check out the FUEN Calendar 2022: https://bit.ly/FUENkalender2022