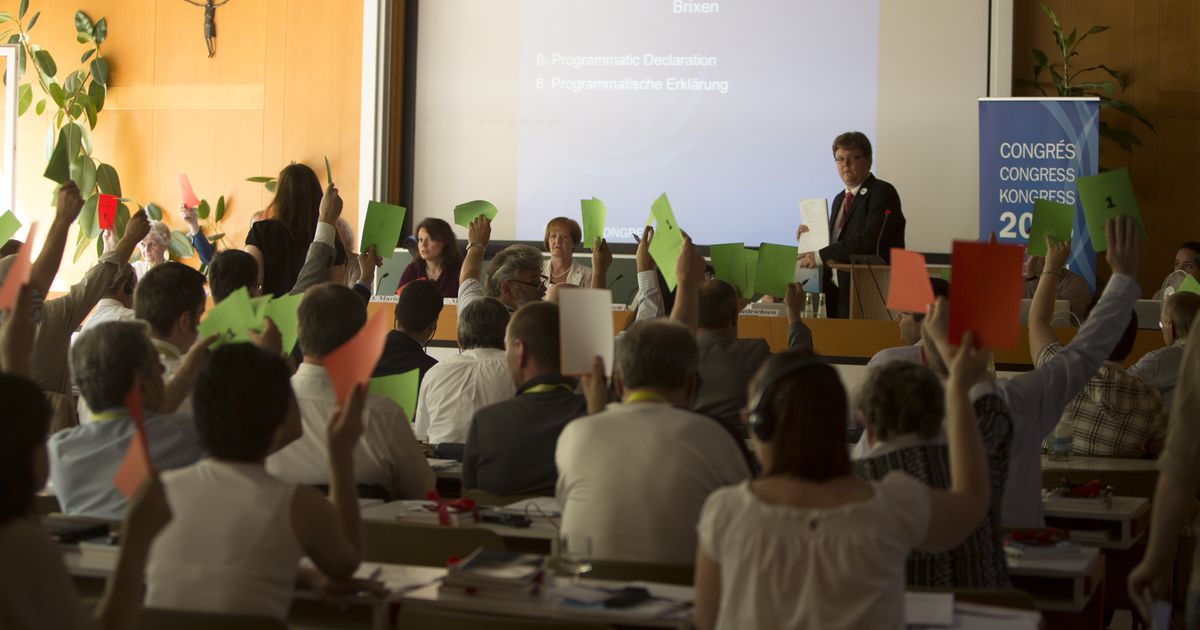 FUEN Members demand:
26.06.2013
During the FUEN Congress the Delegates of FUEN adopted a "Programmatic Declaration". The Declaration summarised the basic principles of FUEN and the demands that the minorities of Europe have towards the European institutions and the European states.

FUEN President Hans Heinrich Hansen presented the Declaration to the Delegates and explained the reasons for the document: "We need a Declaration that summarises our demands. We want to negotiate on an equal footing with the states and with the European institutions, whether it is the Council of Europe or the European Union. We know the needs of the minorities and the ethnic groups. Presently too often decisions are taken over the heads of those who are involved, over the people belonging to minorities and ethnic groups. The Programmatic Declaration is –so to speak- a basis for negotiation", said the FUEN President.

The Declaration for example stipulates that "FUEN calls for a change of policy. Within the European multilevel system the minorities / ethnic groups and nationalities and related, the linguistic and cultural diversity, have to be recognised as added value. The minorities are no threat for the cohesion of Europe or for the states. In their diversity they lead to enrichment of the state and of society.

The subsidiarity principle and the principle of proximity to the citizens have to inform the discussion on minority issues. That means that the municipalities, regions and states of Europe are under the obligation to ensure adequate protection of and support for the minorities. It is unacceptable "to pass the buck" to the European plane alone; this would be contrary to these principles.

Europe, however, carried its own self-defined responsibility for the minorities and for linguistic and cultural diversity. This responsibility has advanced into a new dimension with the Lisbon Treaty and the European Charter for Fundamental Rights. The legal obligations must now also be reflected in a tangible approach in regard to issues of protection of and support for the minorities / ethnic groups.

FUEN expects from the European Union that it considers itself as the "protector of the minorities". There is the opportunity to work closely together with the Council of Europe, which works for the protection and further development of human rights and fundamental freedoms.
Прочитать больше